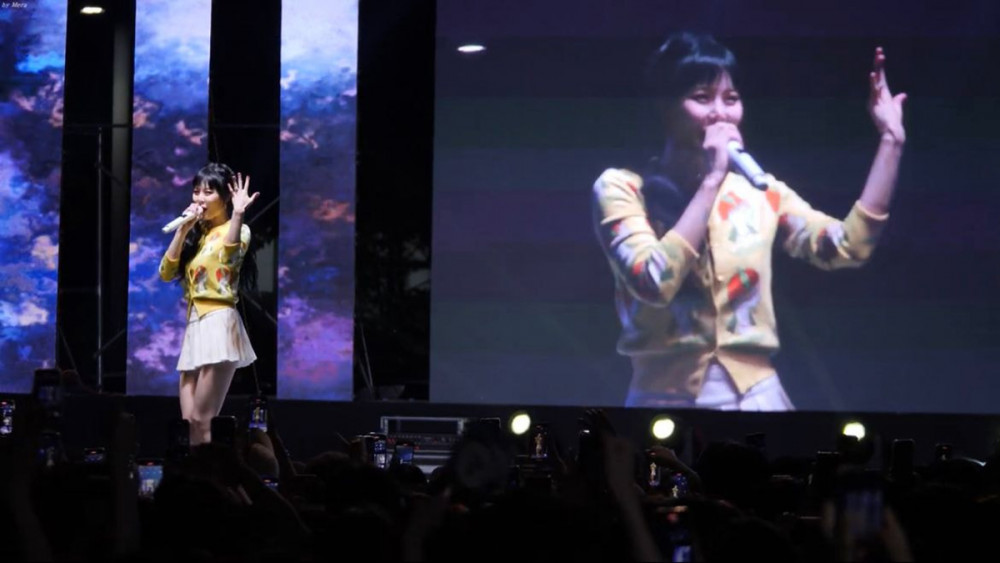 HyunA was brutally(?) honest with a fan who asked her to marry them at a university festival.
During the festival, HyunA pointed to one fan holding up a message and commented, "Is it the trend these days to ask people to marry you?" She then looked at the fan, and responded, "Oh, you're being serious?".
Then, after a moment of hesitation, HyunA smiled and held up her left hand, showing off the ring on her fourth finger. She said, "What do I do? I'm already wearing a ring on my hand." She then cutely added on, "You know what else? I actually came here with my boyfriend today. Let me introduce you guys to my boyfriend."
When Dawn came on stage, HyunA explained to him, "So someone asked me to marry them, and I unfortunately had to tell them that I am already wearing a ring."
Hearing this, Dawn nodded and asked the audience, "Who? Who is hitting on my girlfriend?". He then held up his left hand, pointing to the ring on his fourth finger, and said, "Don't you see this?"
Later on, when many fans in the audience asked HyunA and Dawn to perform "Ping Pong", the crew was able to bring together an impromptu version of the stage. You can check it out, below!