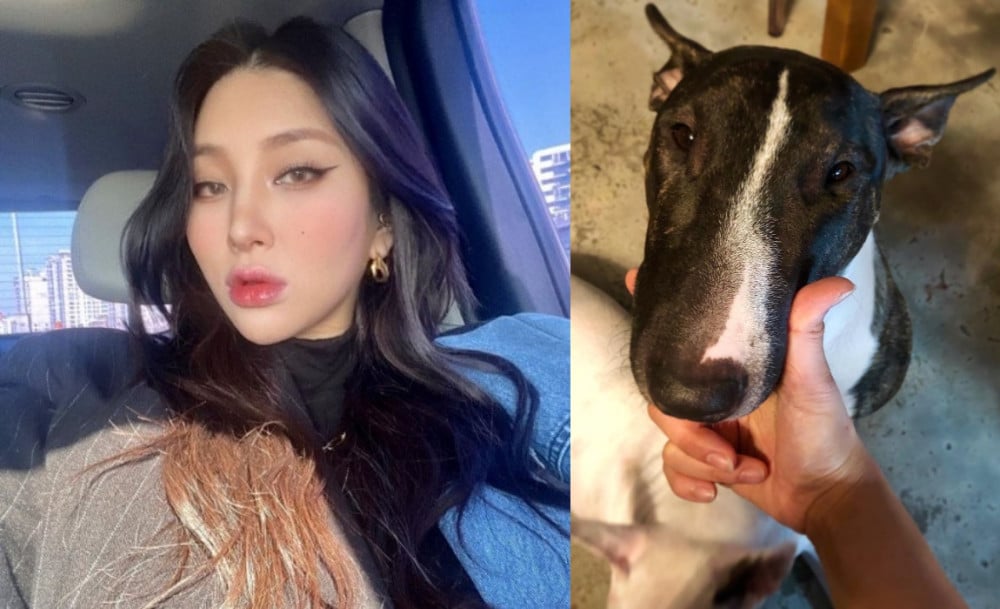 Giant Pink has issued a public apology after learning of the incident involving her dog Huchu.
As previously reported, 'A,' the owner of another dog, was at Han River Park on May 7 KST, when the dog was "bit and shaken" by Huchu and eventually died. It was reported Huchu was accompanied by Giant Pink's older sister at the time of the incident.
In response to the news, Giant Pink took to her personal Instagram account to release an apology. The message reads:
"Hello, this is Giant Pink.

I would like to apologize for the accident that recently occurred involving our dog.

A bit ago, I heard about an accident involving Huchu, the dog my sister and I are raising together. I wasn't at the scene of the accident, but after hearing the story from my sister, I was very heartbroken and sorry both as a co-dog owner and a dog owner.

Immediately after hearing the story, I wanted to go straight to meet the owner and apologize in person, so my husband and I contacted them a number of times and sent text messages.

Since then, I've been waiting for them to contact us back.

I sincerely apologize to the owner for this accident, and I would like to meet you to apologize in person.

I am very sorry."
Meanwhile, according to a source close to the dog owner, Giant Pink's husband called to apologize. However, they found it difficult to accept Giant Pink's offer to meet and apologize due to their current pain.

Giant Pink's Instagram post can be seen below.