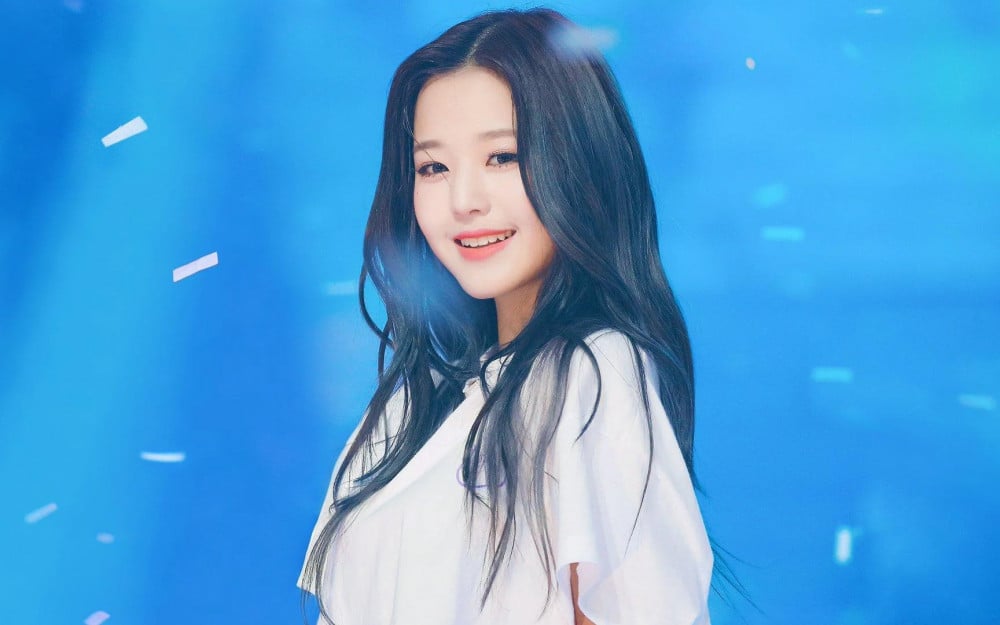 IVE's Jang Won Young has received much love ever since her days with project group IZ*ONE.
With the growing popularity, Jang Won Young has become the center of attention in various online communities where fans have constantly been expressing their love for the idol. Additionally, many fans are revisiting past content of Jang Won Young swooning over the girl group member for her exceptional beauty, talent, and wonderful personality.
Recently, one fan created a post expressing how much they like Jang Won Young. The post also included a short gif of Jang Won Young when she was promoting with IZ*ONE that revealed her wonderful personality.
In the short clip, fellow member Kang Hye Won is seen throwing a bag of confetti that the staff gave the group on the floor. Kang Hye Won threw the bag on the floor and went on to leave the stage. That is when Jang Won Young saw the bag and went to pick it up. Jang Won Young remained on the stage to pick up the remaining garbage.

Netizens who joined the online community with this short video praised Jang Won Young for her kind gesture while they criticized Kang Hye Won for throwing garbage on the stage.
Netizens commented, "One thing is picking it up but Jang Won Young waited until that girl left to pick it up so she won't be ashamed, she's so kind," "There is a reason there are certain people who are successful," "It really shows Kang Hye Won's character. If she does that passively in front of the camera, it means she's normally like that off-camera," "Why did she just throw that on the stage like that?" "So there are people who are saying there are staff that will clean that so what's the problem with just throwing garbage on the stage but that's the same thing as why is littering a problem when there are people who clean the streets," "I always feel disappointed at Kang Hye Won every time I see this gif because she seems like 'whatever, someone else will clean it,' and then Jang Won Young is seen picking up after her trash," "I feel like Jang Won Young was thinking, 'oh why did she throw it on the stage?' and picked it up," and "I love Jang Won Young, she's so adorable and so nice."