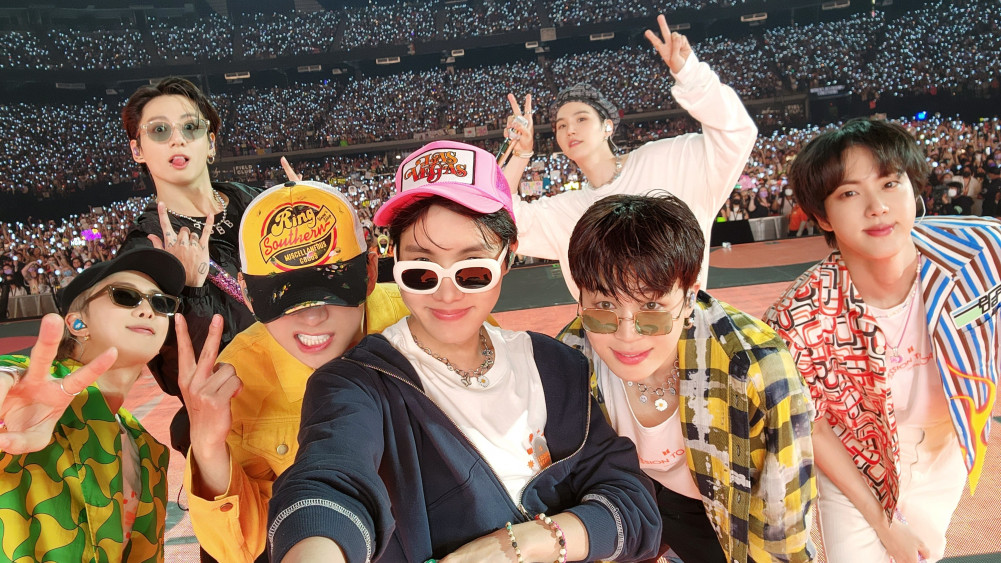 BTS won't be attending the Billboard Music Awards 2022.

According to the music industry on May 9th KST, the boys of BTS won't be attending this year's Billboard Music Awards which is set to take place in Las Vegas on May 15th.
BTS has been nominated in six different categories at this year's awards show including Top Duo/Group, Top Song Sales Artist, Top Billboard Global Artist (excluding the U.S.), Top Selling Song (nominated twice with "Butter" and "Permission To Dance"), Top Billboard Global Song (excluding the U.S.), and Top Rock Song.
Their seven nominations mark the highest number of nominations that any group or duo has received in any year at the Billboard Music Awards.
However, as BTS is currently focusing on their new album, they won't be attending the awards show. It was reported the group will be giving their acceptance speech in a video if they win any of their nominations.