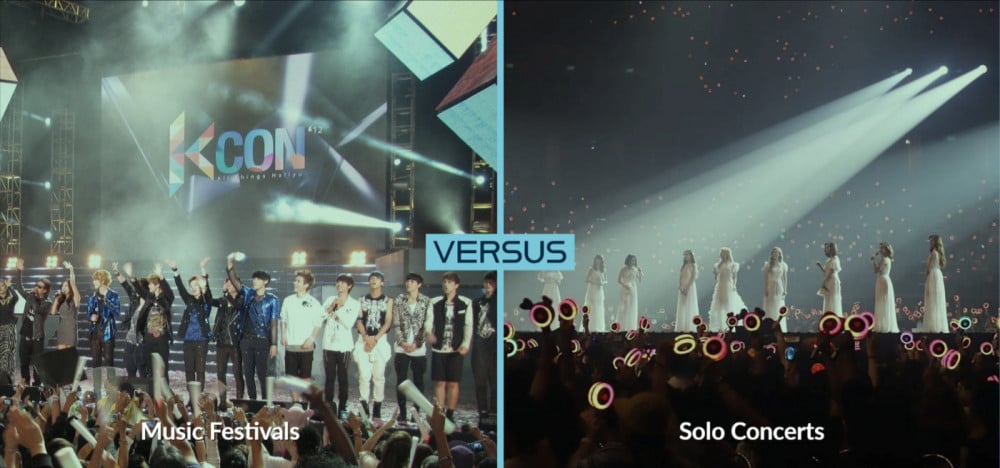 After the pandemic struck, it completely changed the music industry, especially the aspect of festivals and concerts. For the past two and a half years, fans worldwide were only able to experience their favorite groups through online platforms. However, now that things are subsiding, the K-pop music industry is back in full swing, with many groups such as TXT, ATEEZ, and (G)I-DLE recently announcing their solo concerts. While it is great that we get to finally be able to see our favorite artists live, we, as fans, know it'll come with a cost.

With the massive boom in K-Pop all across the globe, many groups have now resorted to holding their own solo concerts. But interestingly enough, this was not the case even five or six years ago. Rather than having groups go across from city to city hosting their own concerts, what was more commonly seen within the K-pop scene were music festivals such as KCON, Korean Music Festival at Hollywood Bowl, and MBC Korean Wave at Google.

While both music festivals and solo concerts bring a great musical experience, which one really is worth the investment? Take a glimpse at what is worth more bang for your buck.

When it comes to music festivals, one of the pros tends to be the vast amount of performers fans are able to see within a span of 2-3 hours. Music festivals such as KCON and the Korean Music Festival at Hollywood Bowl will often invite approximately 10-15 of the top performers in K-Pop. Additionally, not only do you get an array of performers, but these festivals also tend to appeal to the masses. Meaning the genre of music you'll hear will also vary, from the trendiest songs to trot and to the classic ballads; festivals provide fans the opportunity to see other performers that they would have otherwise possibly not have an interest in, and it gives a greater perspective as to what Korean music can offer.

Now let's talk price point. While events such as KCON are on the more expensive side due to the perks that the tickets come with, typical Korean music festivals can range anywhere from absolutely no cost to $1,500. For example, back in 2012, some of the top performers, such as TVXQ, Super Junior, KARA, and MBLAQ, all came together at Google in California to perform for thousands of fans for free as MBC hosted the Korean Music Wave festival.
So although music festivals offer a great selection of live performances, one downside to these large festivals is the amount of time each performer does receive and the lack of interaction between fans and artists.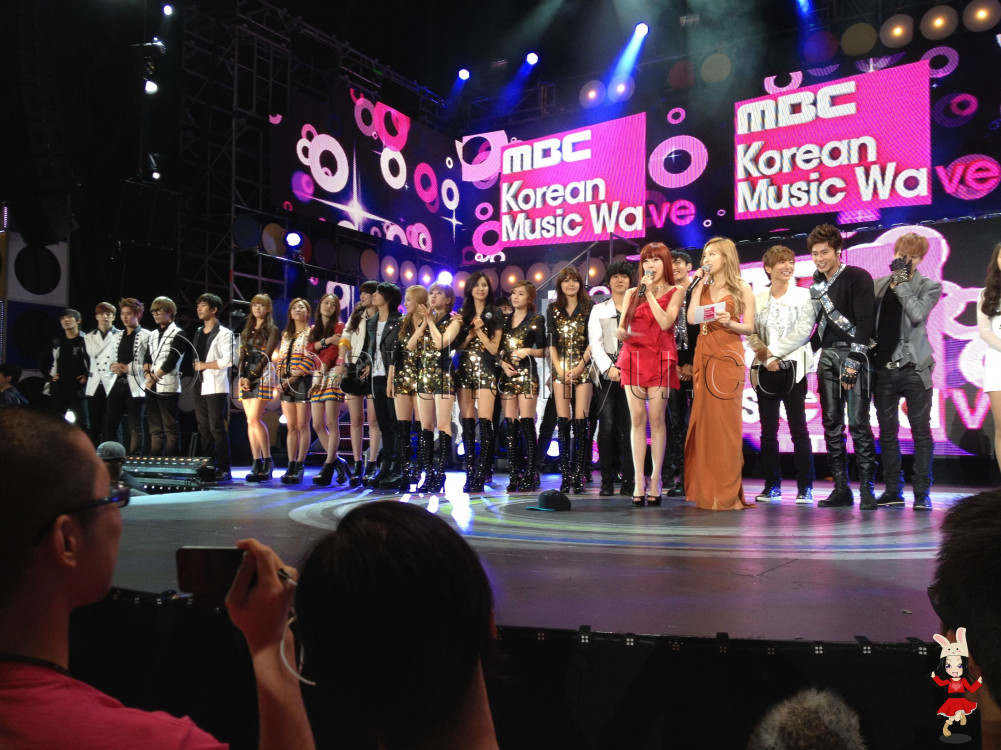 For these large music festivals, due to the vast lineup, each singer is usually restricted to singing about two to three songs max. The performer will typically begin with their latest release, then move on to performing another title track, and then conclude their setlist with a B-side track. Aside from the actual performance part, the only other times that fans can see their favorite group is during the beginning and the end of the festival, wherein everyone comes out to sing an intro song and conclude with a finale. It is usually only during these times that the performers will do as much as they can to interact with the audience, whether it be giving a wave or a finger heart.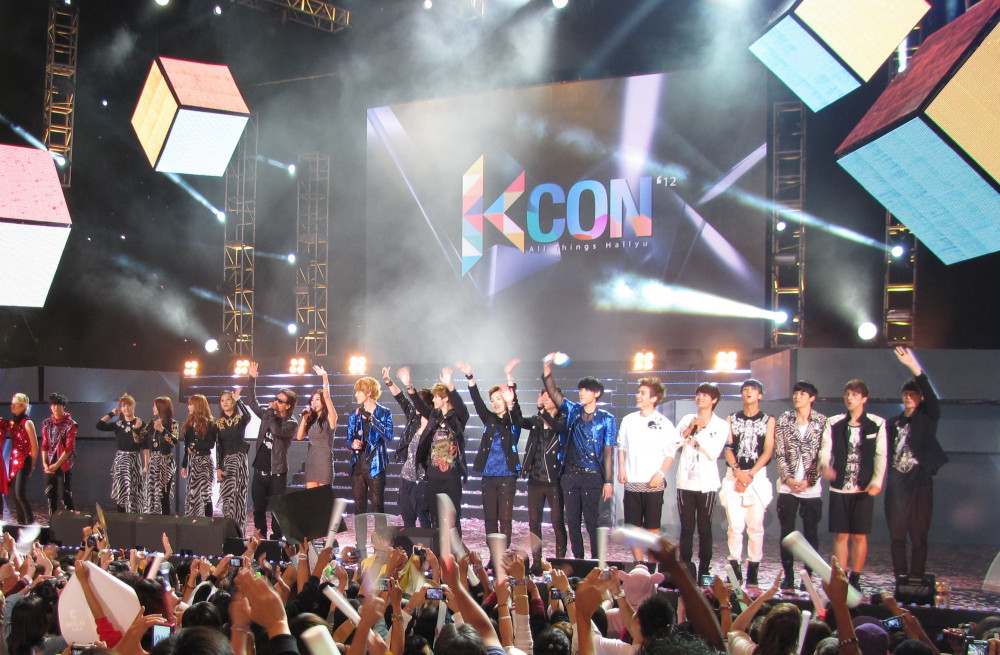 In comparison, solo concerts, which are more commonly held today, tend to be more fan-focused. With solo concerts, fans are able to enjoy about two hours of watching their favorite artists perform not just their title tracks but many other sidetracks contained within their discography. Making it a unique experience because many of the songs performed on the setlist are not usually performed on music shows or any other public appearances.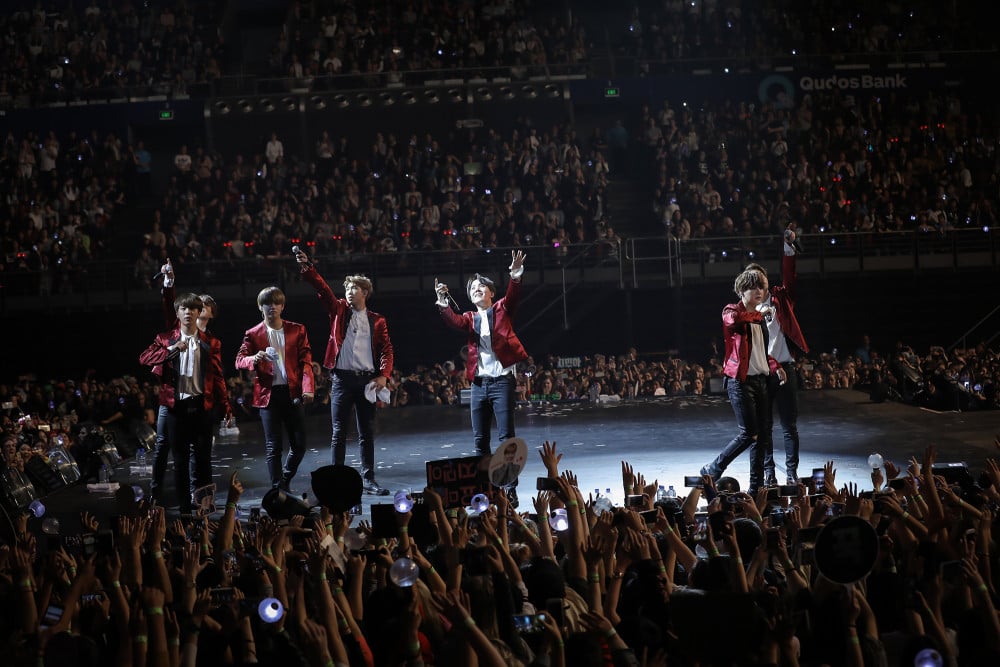 Solo concerts also provide artists the freedom to roam around the venue and interact as much as they want with their loving fans, and we cannot forget that solo concerts bring a sense of unity amongst the fandom. With that being said, solo concerts range anywhere from $50-$400, depending on the seats that you're able to get tickets for. But also comes with many more perks than a typical music festival would, whether it be extra merchandise or being able to watch soundcheck.

In the end, everyone has their preference, so which one really brings more bang for your buck?

If you're someone who enjoys multiple different performers, then music festivals are right up your alley and probably worth the investment financially, but if you want to have a more fan-centered experience, then solo concerts are for you.
But as someone who thoroughly enjoys many sidetracks within a group's album and always desires to see side tracks performed, solo concerts tend to be more worthwhile in comparison to music festivals.
Do you prefer music festivals where you can see multiple artists or solo concerts? Share your thoughts with us!