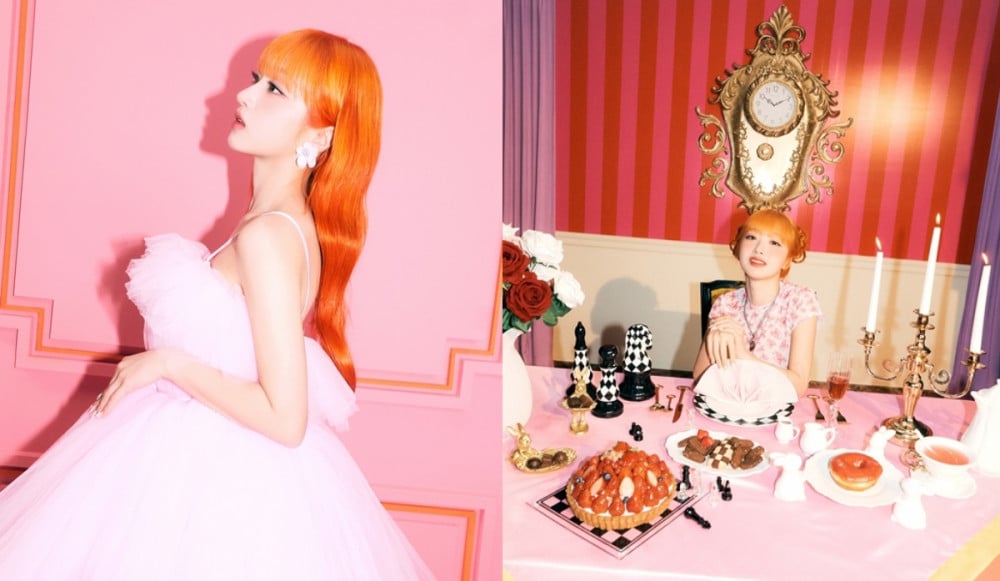 On May 26 KST, ADORA unveiled the first teaser image for her upcoming track "Trouble? Travel!" Here, ADORA drew attention with her bright orange hair and exuded elegance in her lovely pink dress. In particular, ADORA's teaser image drew attention with its pink-color background and many different objects, such as a chess set and rabbit-shaped plates, that reminded many of the fairytale story of 'Alice In Wonderland'.

ADORA's new track "Trouble? Travel!" will allow listeners to feel ADORA's bright and lovely charms. ADORA took charge in both composing the music and writing the lyrics for the track, participating in the track as both a producer and an artist. Many look forward to ADORA expanding her musical spectrum through her new track.

Meanwhile, ADORA's new track "Trouble? Travel!" will be available on various music platforms on June 1 at 6PM KST.