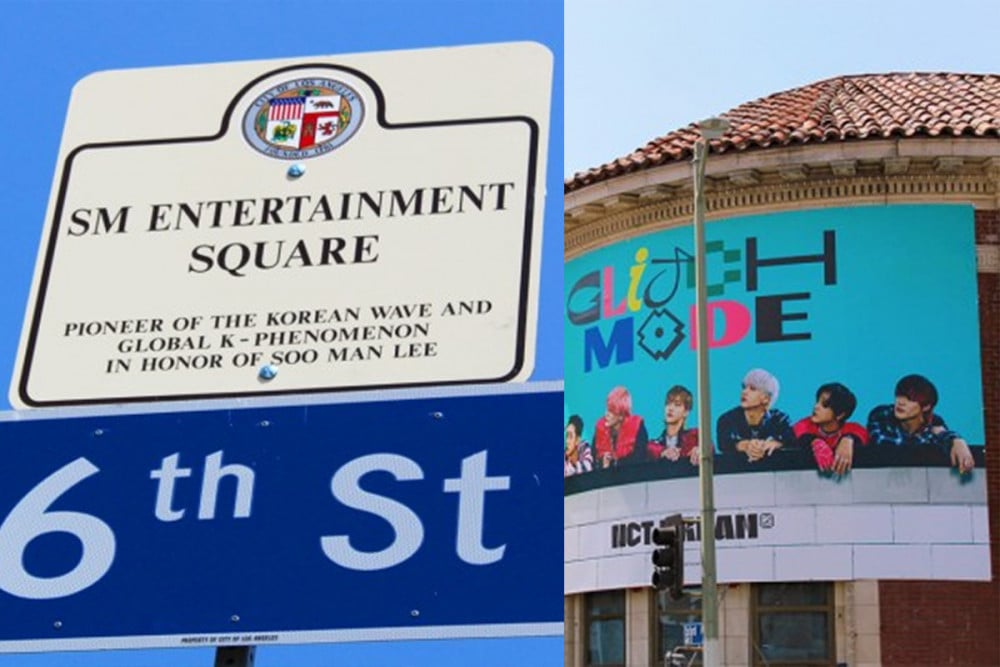 An official sign has been installed at 'SM ENTERTAINMENT SQUARE' located in the center of Los Angeles, USA.

'SM Entertainment Square' is a name that refers to the intersection of 6th Street and S Oxford Avenue in between Koreatown and downtown LA.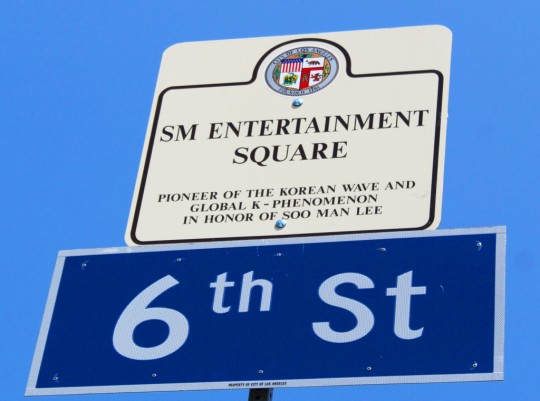 Earlier, in October 2020, the LA City Council named 'SM Entertainment Square' to commemorate the achievements achieved in the global music market by SM Entertainment and executive producer Lee Soo Man leading the K-phenomenon craze, as well as contributing to promoting Korean culture in LA.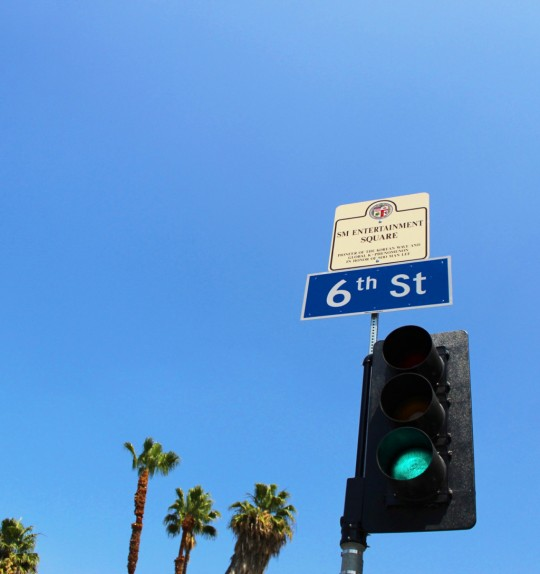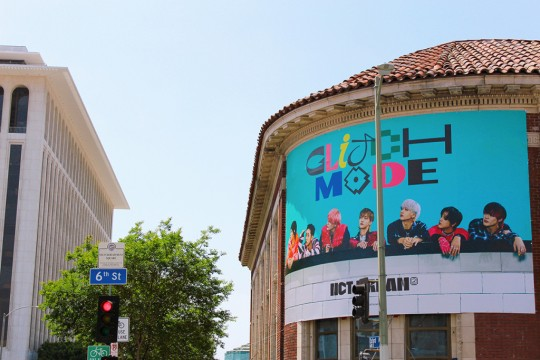 Meanwhile, Executive Producer Lee Soo Man is the founder of SM and a representative producer in Korea who caused the global K-pop syndrome. Impressively, he was the first Korean to be selected by the US Variety 500 for five consecutive years (2017-2021), the first Korean to win the '2016 Asia Game Changer Awards' awarded by the US 'Asia Society', and he was the only Korean who has been selected on the '2020 Billboard Impact List.'