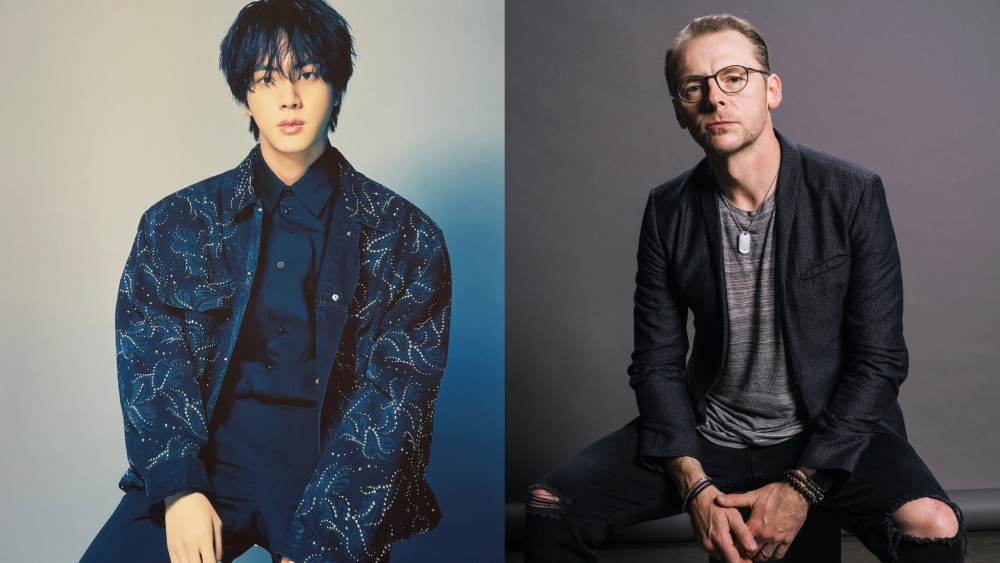 Simon Pegg is a famous Hollywood actor that you might be familiar with if you have watched "Mission Impossible" or "Doctor Who."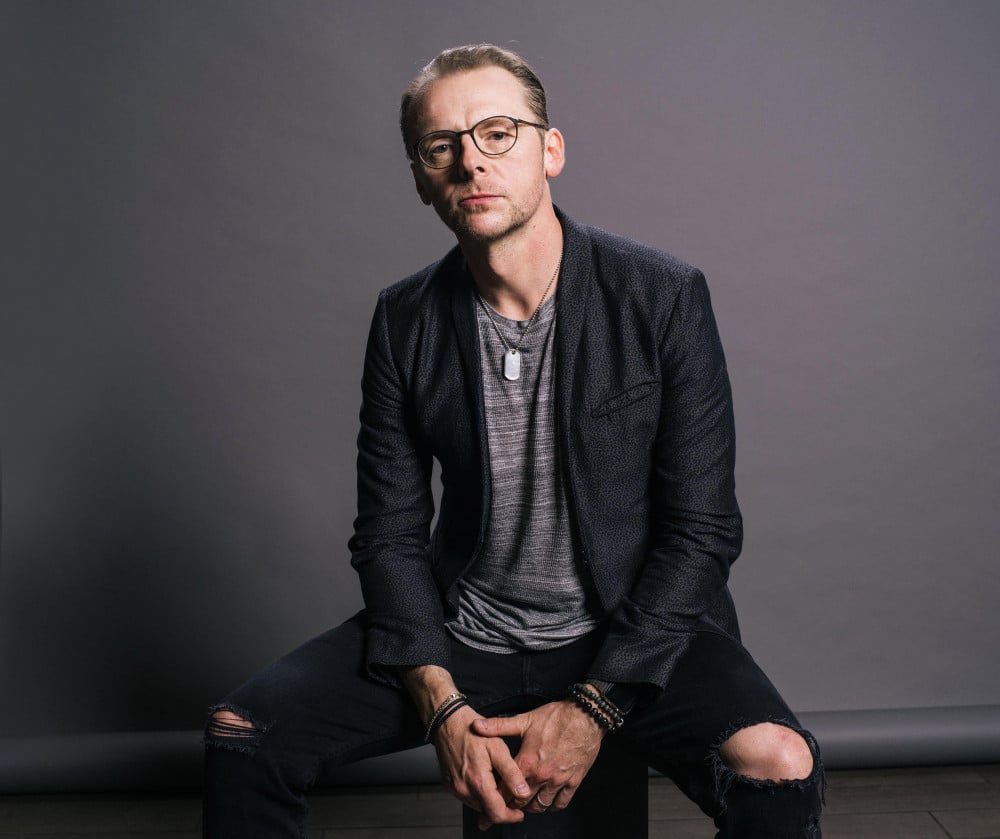 However, fans of BTS's Jin also know him as the man who is a big fan of Jin's acting talent and persona. Simon and his adorable daughter Tilly are both big fans of Jin.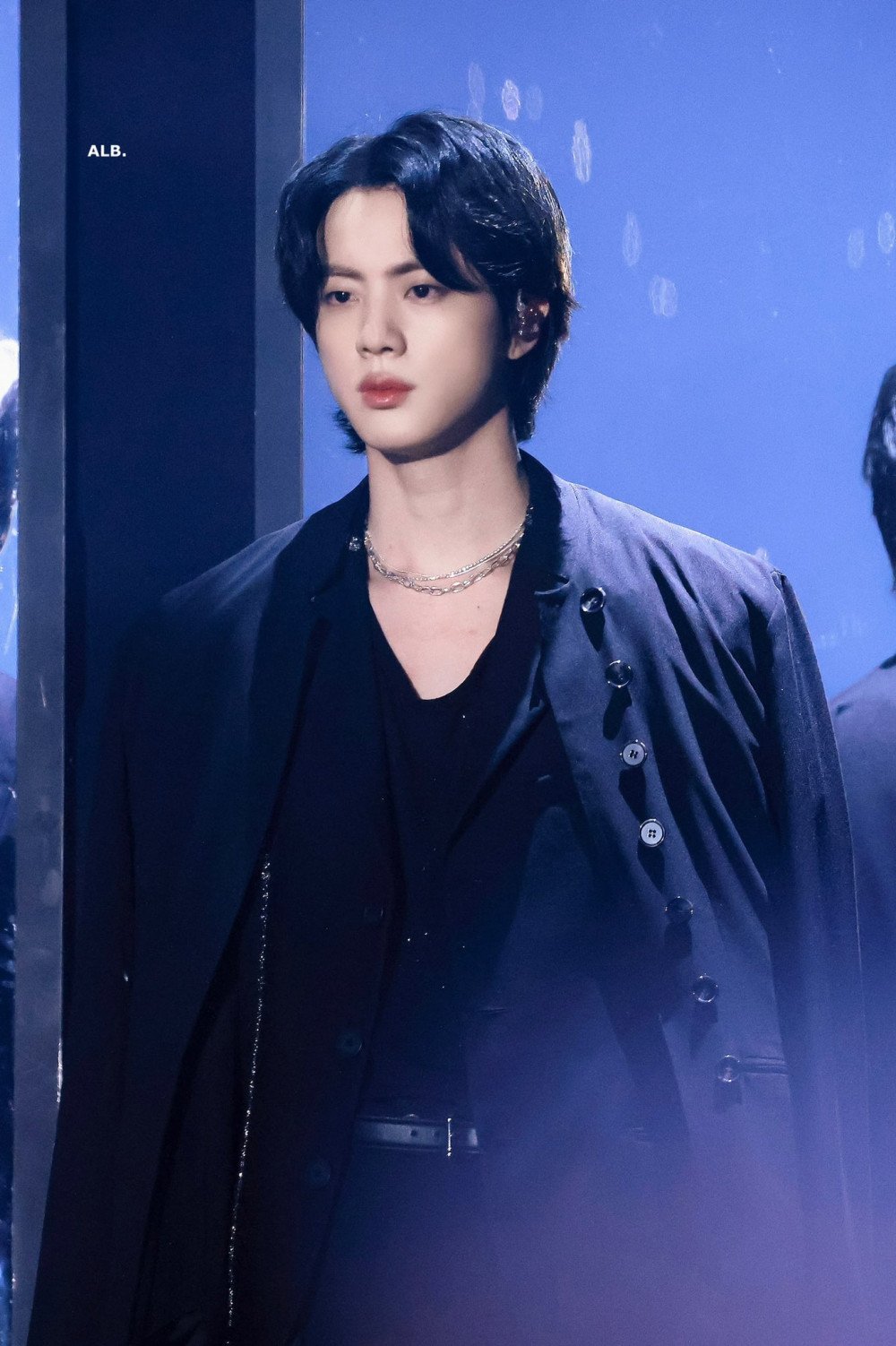 A few months ago, they have been holding a cozy Livestream on Instagram while answering questions from their followers. Tilly and her dad discussed how Jin graduated from a prestigious acting university Konkuk and has a great natural talent in it as well as professional knowledge. Both can't wait to see Jin act in a movie!


Before that, Simon Pegg already mentioned that if he got such an offer, he would be more than glad to act in a drama together with Jin!

On April 13, Simon Pegg announced that he will attend BTS's concert in Las Vegas. The fans are going crazy at the thought of him and Jin finally seeing each other! Everyone hopes that Simon hints to Jin that acting together in a Hollywood movie is a great idea!
One time Simon also expressed his dream of seeing Jin in the next season of the famous Korean show "Squid Game."
A week ago, Simon Pegg once again mentioned Actor Jin in his stories. After seeing Jin's pictures from the Grammys, where the artist has transformed into a mysterious hacker, Simon commented, "There's a new Benji in town and I'm weirdly here for it." The actor was referring to his famous role as hacker Benji Dunn in the ongoing series of "Mission Impossible." Jin is indeed a person who would handle such a role amazingly!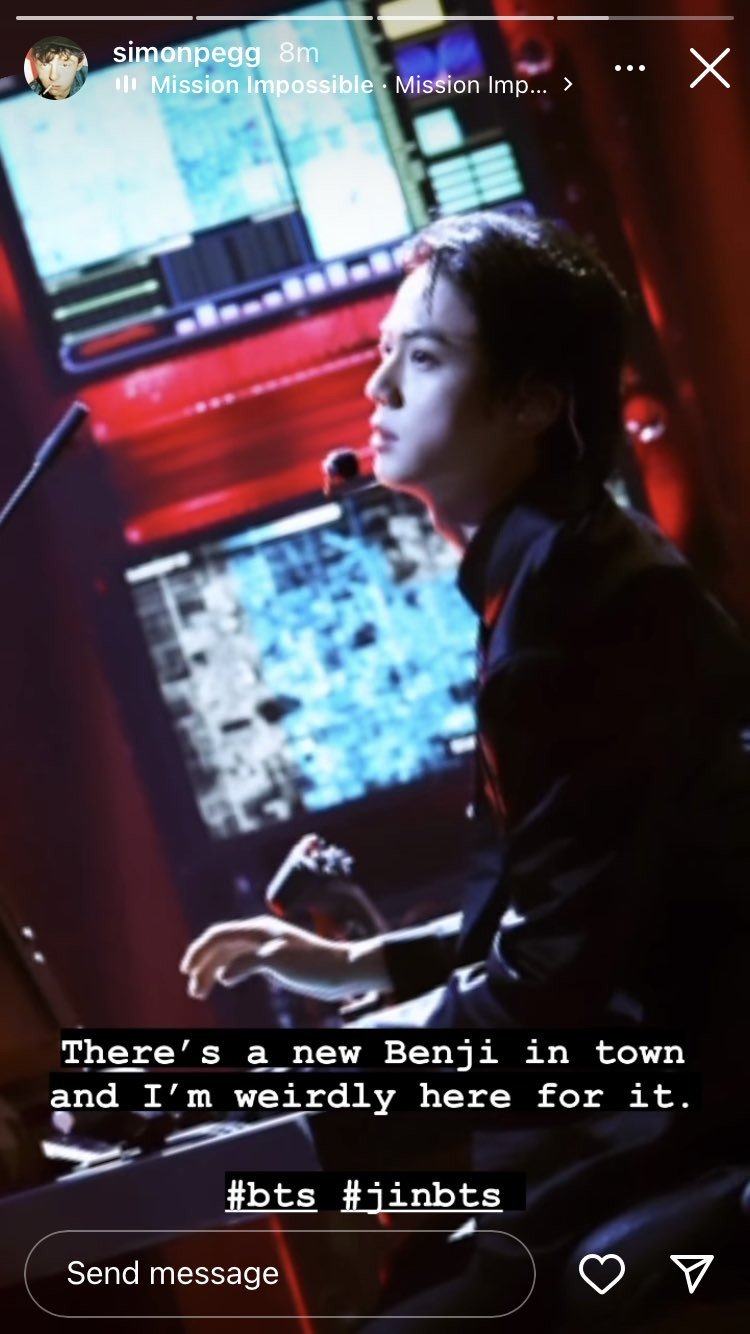 The amount of offers and possibilities Jin has in the acting industry is impressive!