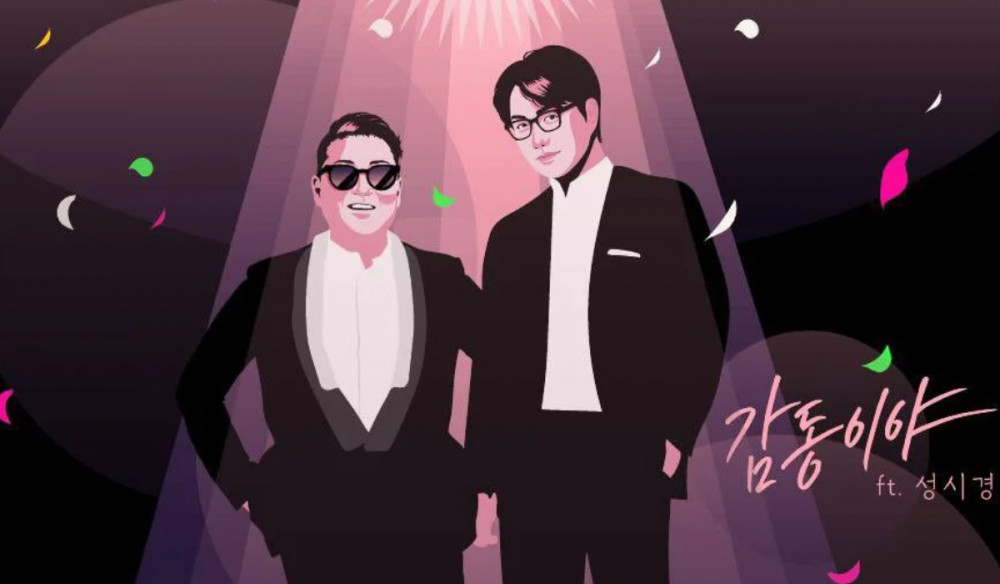 Psy and Sung Si Kyung are collaborating on another song together!

On April 17 KST, P NATION unveiled another track set to appear on Psy's upcoming 9th full-length album 'PSY 9th.' The song, titled "You Move Me," is the fourth on the album's tracklist and features singer Sung Si Kyung. Previously, the two artists famously released the single "Passionate Goodbye" for Psy's 2012 album 'Psy 6th,' the same album as "Gangnam Style."

The announcement came with a short interview video where the two discussed how the upcoming collaboration song came to be, as well as a slight spoiler as to what the song entails. According to the song's credits, Epik High's Tablo also participated in writing lyrics, alongside both Psy and WHITE 99.

Meanwhile, 'Psy 9th' is set for release on April 29.
Check out the teaser below!