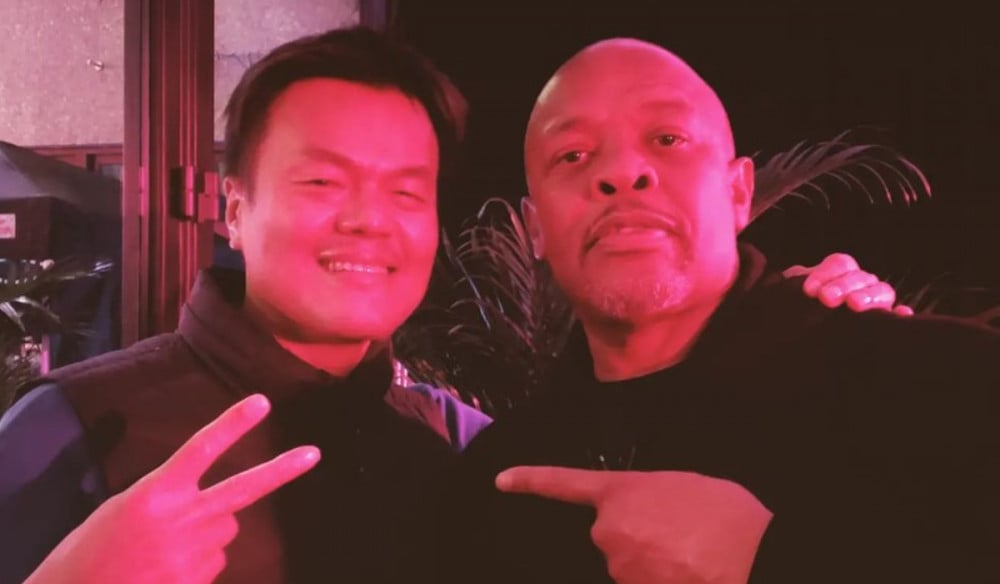 J.Y. Park seems to be having the time of his life in the States right now!

On April 18 KST, the JYP Entertainment singer and record executive took to his personal Instagram account to update his followers on his life lately. In the post, he wrote, "Always great to be back in NY. Especially when you meet a legend."

The identity of the 'legend' is revealed in the first couple of images of the Instagram post, which show J.Y. Park happily greeting and posing with veteran rapper and hip-hop producer Dr. Dre. Other images show him visiting various New York City locations, including enjoying a fancy meal alone.
Followers of his Instagram account were shocked and excited to see J.Y. Park and Dr. Dre together, leaving comments like, "Need Dr. Dre on a JYP track," "Uncle JYP and Dr. Dre collaboration!," and "You're a legend too, Mr. Park."
Meanwhile, J.Y. Park is planning to create a new boy group through season 2 of his global audition project 'Nizi Project.'
Check out his Instagram post below!