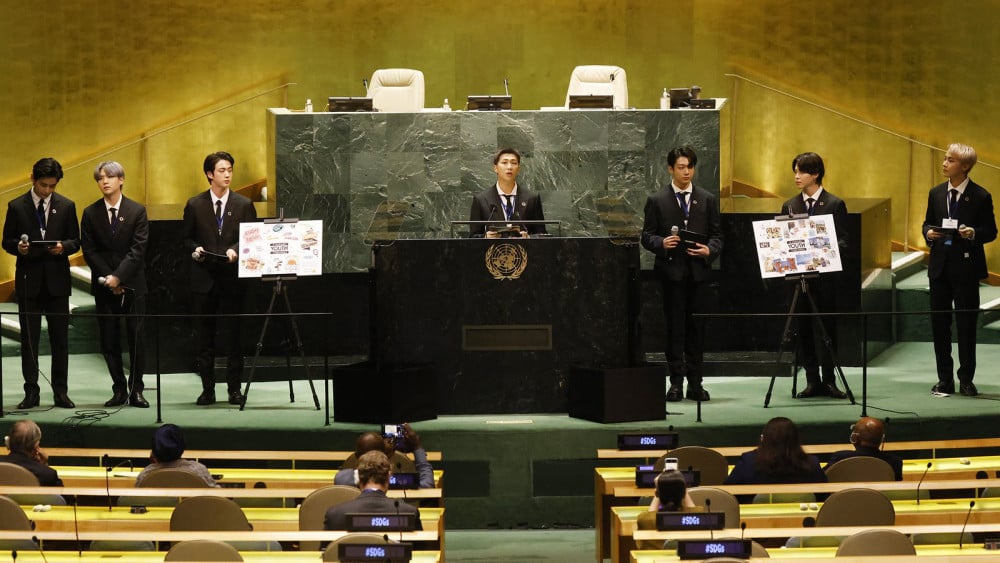 Gallup Korea surveyed 1,004 South Korean citizens aged 18 and older from April 5 to April 7, 2022. The interview was conducted by telephone investigators with the random digit dialing (RDD) method.
Participants were asked if popular artists such as BTS should be included in the system that exempts or replaces military service obligations for citizens who have contributed to the promotion of national prestige. According to the results, 59% voted in favor of exceptions while 33% voted against, with 8% abstaining from a vote. It was also found that the opinion on popular artists being included in military service exemption does not differ depending on the supported political party or political ideology.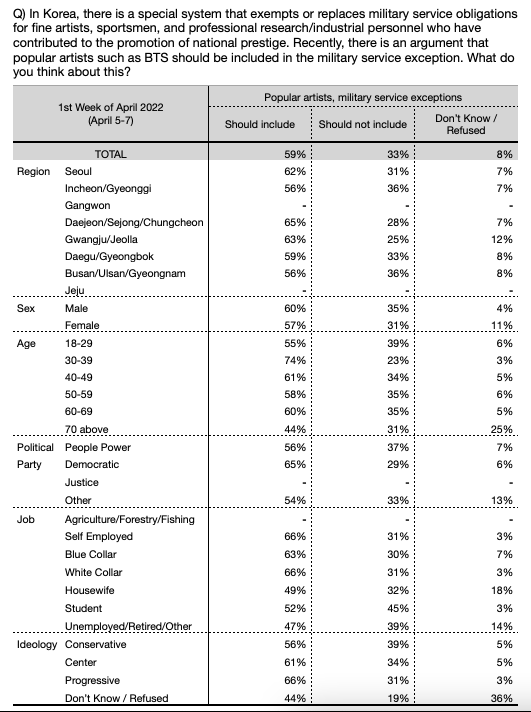 Dispatch Korea recently revealed a total of 72,523 Korean men have done alternate military service from 2015 to 2019. If popular artists were to receive military service exceptions similar to those of these previously exempted citizens, they would enlist as "art-sports service agents" and work through their own specialties to finish their military services after basic military training.