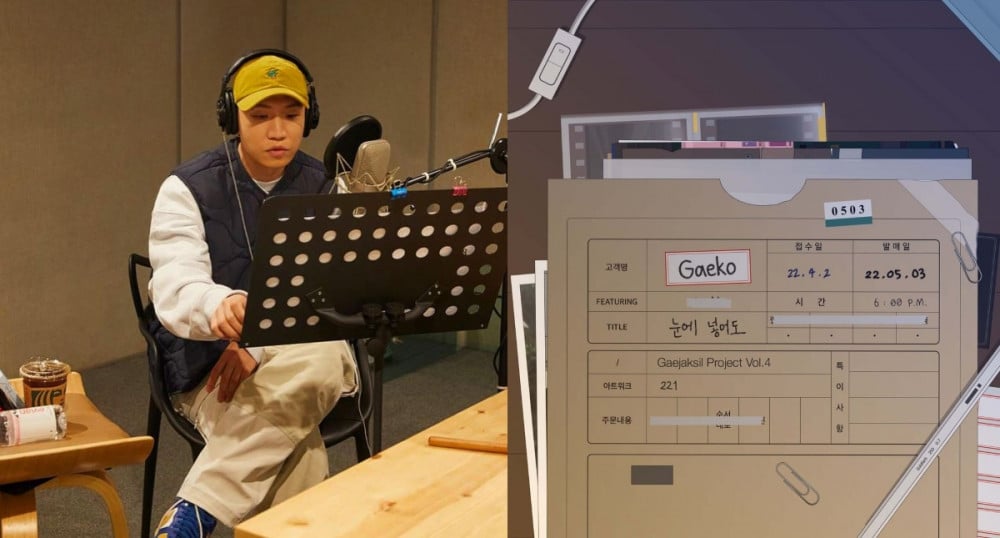 Dynamic Duo's Gaeko hinted at an exciting new music project.

On April 26, Amoeba Culture took to their official Instagram to upload a teaser image with the caption "Gaejaksil Project" and "Feat. ???", raising curiosity. In the teaser image, Gaeko's name, the track title "Even In My Eyes" (literal translation of "눈에넣어도"), with the date "22.05.03" and time "6:00PM". The words "Gaejaksil" is short for "Music Started from Gaeko's Studio" in Korean. Under his Gaejaksil Project, Gaeko has previously released "Vacation" featuring SOLE, "Cold" featuring Heize, and "I Feel Like" featuring Kwon Jin Ah. Many look forward to discovering the featuring artist for Gaeko's new release.
Meanwhile, Gaeko's new Gaejaksil Project track will be released on May 3 at 6PM KST. Stay tuned for updates!