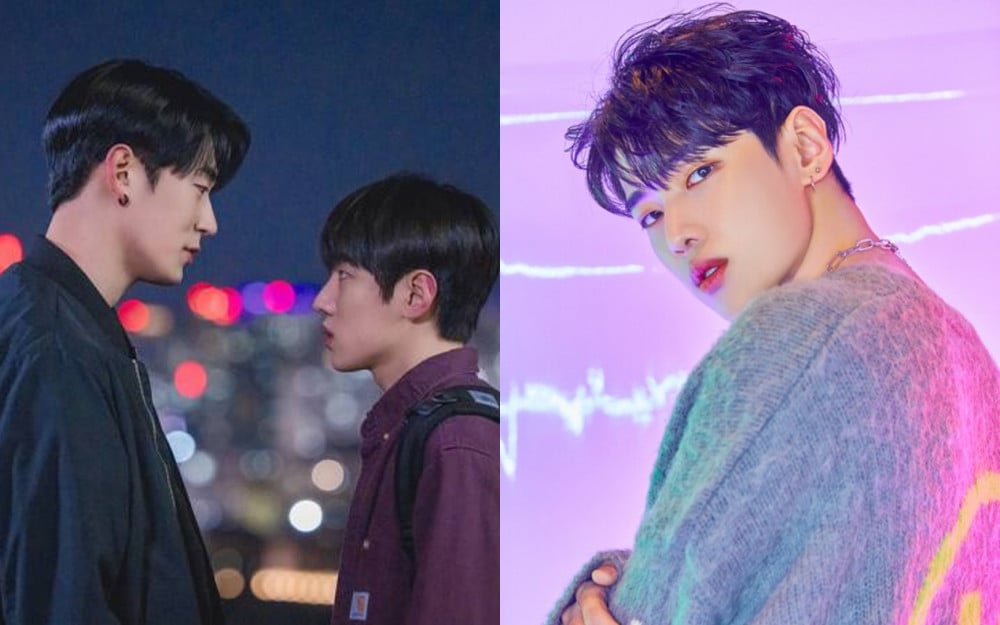 Recently, DKZ's Jae Chan revealed that his company was against his appearance in the drama 'Semantic Error,' but he himself had pushed to partake in the project.
This is an unexpected answer since many expected that Jae Chan was asked to do the drama by his agency since many companies encourage their artists to participate in various content to get exposure. Since Jae Chan's name is still unfamiliar to many people, it was expected that his agency would encourage him to participate in the latest drama 'Semantic Error.'
Jae Chan shared, "I think my agency was a bit careful about me participating in a BL (Boys Love) drama since I am still active as an idol singer. Especially because there are people who strongly dislike it for religious reasons."

Nevertheless, Jae Chan took the opportunity with the thought, "Let's not regret after not trying." Now, he is a hot topic these days as he plays the role of Chu Sang Woo in the Watcha original drama 'Semantic Error.' Jae Chan is also a member of a 6-member idol group that changed the group name from 'Dongkiz' to 'DKZ' and made a comeback on March 31.

'Semantic Error' has become a drama that was positively received and opened doors for more BL content to be accepted in South Korea. BL content, which deals with the love that unfolds between boys, has officially begun being created into drama content starting 2020s in Korea.
'Semantic Error' has been receiving much love despite being a BL drama as it meticulously displayed the change in emotions of each character and naturally allows viewers to empathize with the characters by making it into a high teen drama. Jae Chan explained, "I think the secret is reducing the level of sensuality seen in the original webtoon and depicting the story as more of a teen-campus love story. So a lot more people were able to watch it comfortably."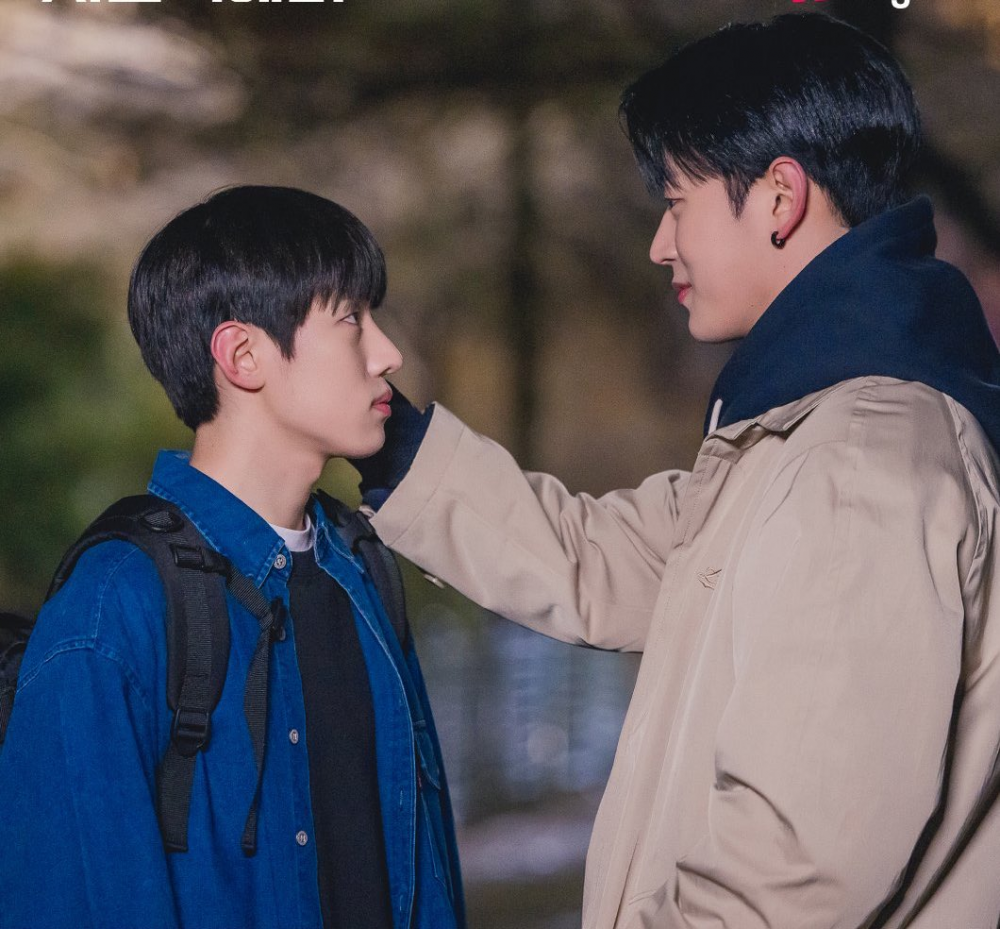 Additionally, the two actor's chemistry on screen also was another key to the success of the drama. Jae Chan shared, "Long time ago, Park Seo Ham took care of our group when we saw each other in music programs. He also took care of me the same way while filming the drama. So I think we naturally had good chemistry even before filming. I think the atmosphere of the film set was naturally incorporated into the drama."
When asked about the kissing scene, Jae Chan explained, "I didn't think much of it. It was my first kiss scene in a drama so I just wanted it to look nice. So I just talked with Park Seo Ham about the angle of the camera and such."
Jae Chan also shared that all he wanted and worried about was that fans of the original webtoon would be disappointed. The idol added, "I just didn't want to disappoint the fans of the webtoon. I respect everyone's opinion but the reason I had no objection to BL content from the beginning so that helped me try my best in my acting."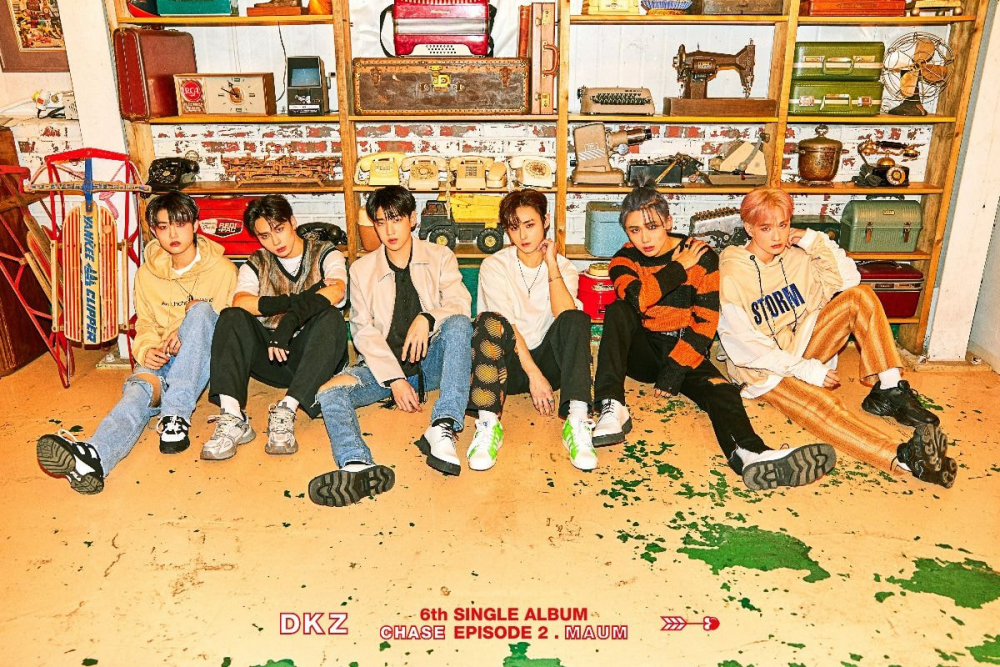 In addition to the success of the drama, DKZ (formerly known as DONGKIZ) also released its 6th single on March 31 and was also able to get a taste of the popularity. Jae Chan shared, "It was the first time our music made it to the ranking charts. I had no idea we would get popular through the drama." DKZ also gained more fans in the fan club as well as followers on their social media. Jae Chan explained, "During the first three years, we began losing hope and expectation every time we made a comeback. But thanks to 'Semantic Error,' we were able to be encouraged again to do better."
Lastly, Jae Chan shared that the reason he convinced his agency for him to film 'Semantic Error' is that he wanted to do something to revive the team. Jae Chan shared, "When I was convincing my agency about 'Semantic Error,' my team was not in a good place. We didn't know what to do, everything seemed dark in front of us. I thought to jump in to do anything with the hopes to revive my team. But who would have expected 'Semantic Error' to be this successful."