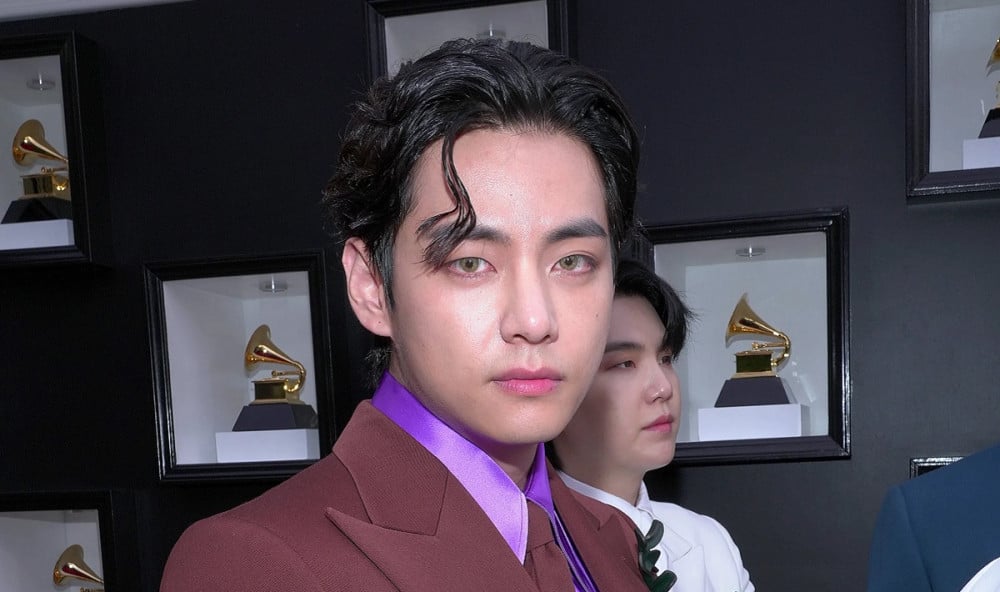 BTS's V boldly replied to a fan telling him to not get a tattoo.
On April 6, BTS member V replied to a fan on the fan-artist communication platform Weverse, gathering attention. On Weverse, one fan commented, "Don't get tattoos!!!!!!!!!" Here, V boldly replied, "I'll deal with that on my own. But first, I did often talk about getting a friendship tattoo with the members all the time." V then added, "We will get a friendship tattoo some day. Please look forward to it".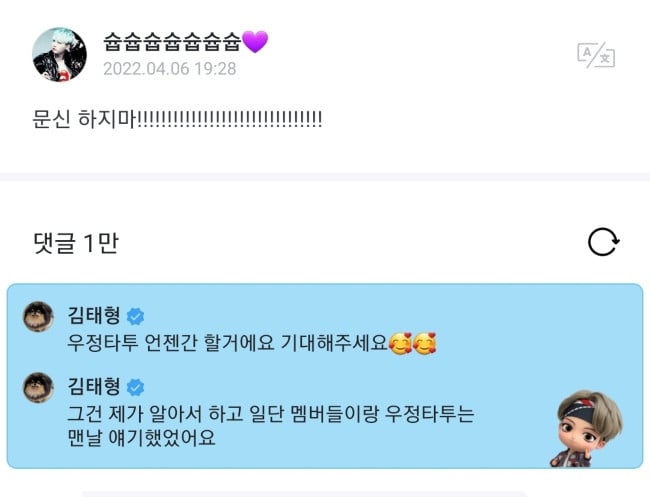 In response, some netizens commented:
"Why does V always try to win over his fans Lollll."

"I like Suga who once said ARMYs will be sad if they get tattoos, but I'm in shock."

"They're all grown adults, so it's not like they have to get permission from their fans for every little thing, so he's right in saying that. Even if you're a celebrity, you should say what you have to say."

"Our V is hot even today. I miss you Taehyung~"

"If they reveal their friendship tattoo, there's going to be a lot of crazy people who copy them."

"Taehyung is the captain of Weverse communication."

"It's something that is up to them."

"His personality is so strong...when he's like that, he seems like V instead of Taehyung."

"It seems like Jungkook would have been the one asking the members to get it, and V is close with Jungkook so he supports his idea."

" 'I'll deal with that on my own' Lolllll."

"He replied respectfully and intelligently drew the line."