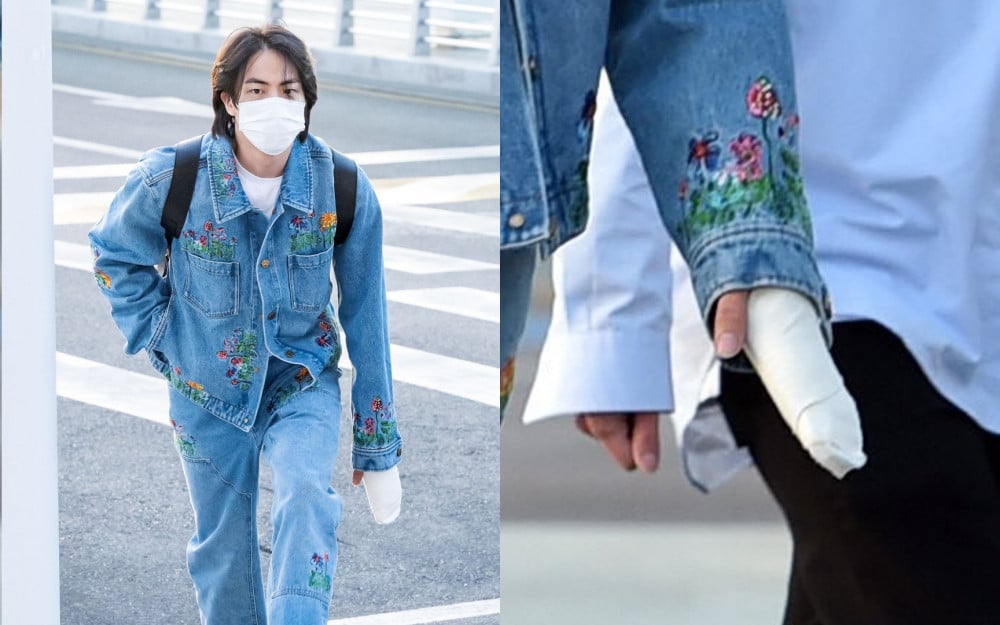 On April 4, BTS'sJin took to Weverse to assure his fans that his hand is fine after they continued to worry about his injury.

Earlier in March, Big Hit Music released a statement confirming that Jin had undergone surgery on his injured left index finger. Since that time, Jin has appeared in public with a bandaged hand to protect his healing finger.
Despite his injury, Jin performed on the GRAMMY stage and showed up on the red carpet looking sleek. However, fans couldn't help but worry about the idol as he was seen in pain during the V Live after the GRAMMYs when he accidentally hit his injured hand on his knees.
There were various social media platforms and online communities worrying about Jin's hand as fans were concerned. Therefore, on April 4, Jin wrote on Weverse, telling his fans that he is doing well and that his hand is fine to assure his fans.
Jin wrote, "No, my finger doesn't hurt, really. It's only wrapped up because I have to do surgery again if there is a great force on it. If I pretend it hurts people around me become more cautious. Good tip."
Jin added once again in the comment of his post, "It really doesn't hurt..."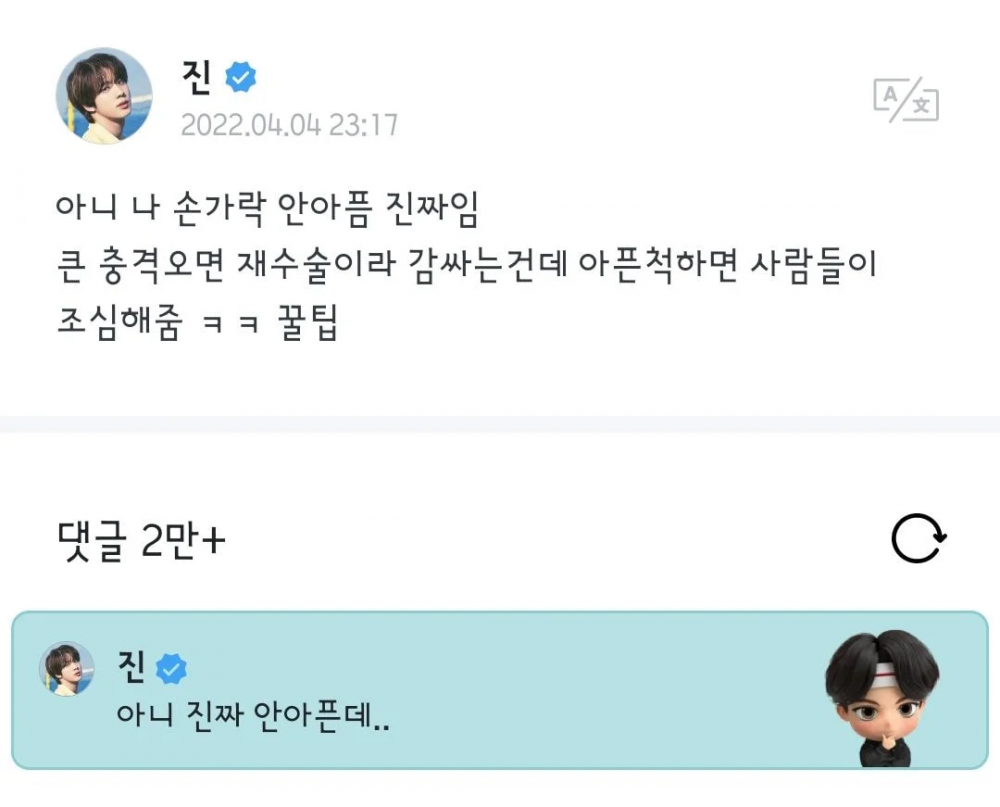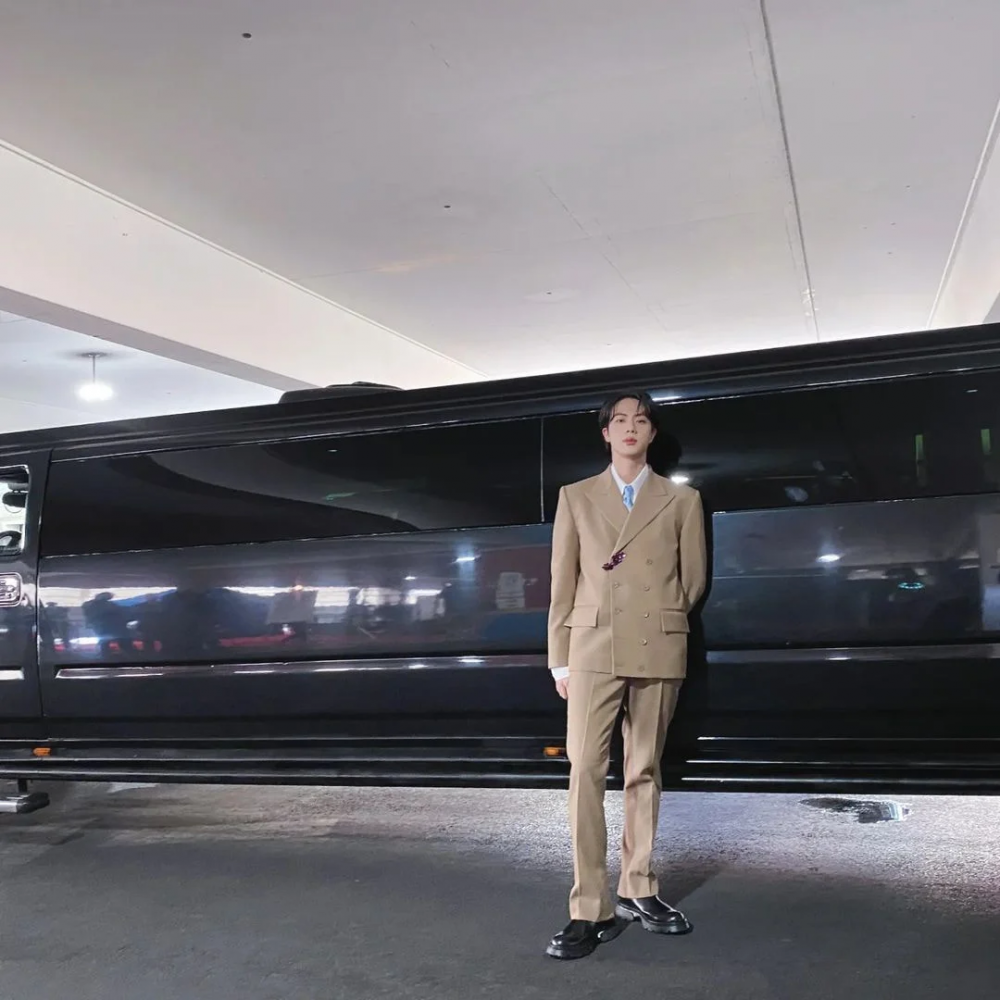 Nevertheless, fans and netizens left comments wishing Jin a fast recovery and commented, "There's no way it wouldn't hurt, just get better soon," "We'll believe you so just recover well," "He must have worried that his fans were worried so he wrote this for them and left photos for them," "Don't be in pain," "Okay, we believe you. Just get better," "My heart hurts that he's in pain," "Please get some rest and get better," "Jin don't be sick or hurt," and "He kept hiding his hand behind him when taking pictures so that hurt my heart."