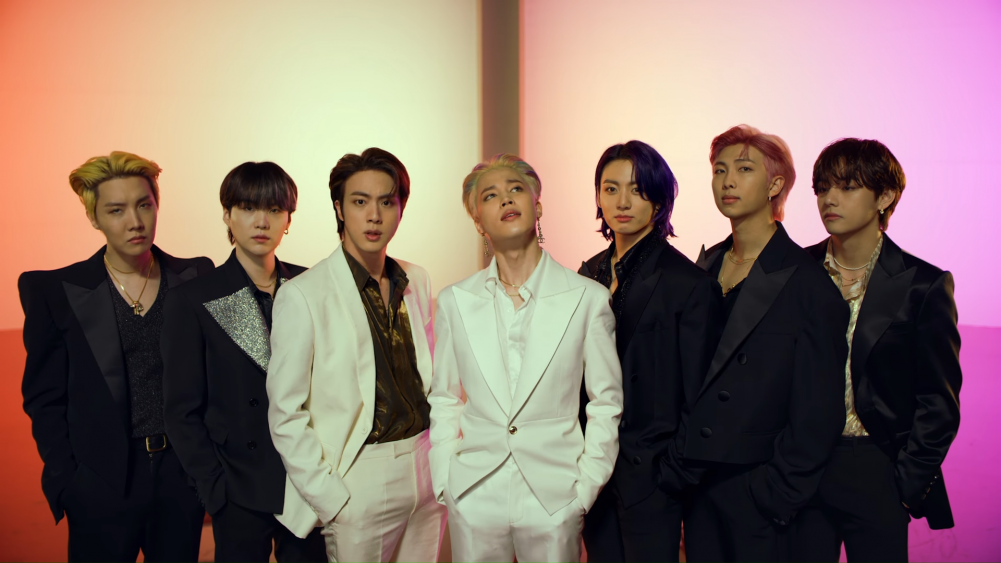 Another BTS music video has officially surpassed 100 million views on YouTube!
The music video for "Butter (Hotter Remix)" hit the 100 million view mark on April 27 at 10:46 AM KST, becoming the 37th BTS music video to secure the achievement. The achievement also broke their own record as the Korean act with the most music videos over 100 million views.

"Butter (Hotter Remix)" is one of a number of "Butter" remixes released, with other versions including the "Butter (Sweeter Remix)," "Butter (Cooler Remix)," "Butter (Holiday Remix)," and "Butter (feat. Megan Thee Stallion)."

Meanwhile, the other BTS music videos to surpass 100 million include "Boy With Luv (feat. Halsey)," "DNA," "Dynamite," "MIC Drop (Steve Aoki Remix)," "IDOL," "Fake Love," "Blood Sweat Tears," "Fire," "Dope," "Butter," "Save Me," "Not Today," "Spring Day," "ON (Kinetic Manifesto Film)," "Life Goes On," "Permission to Dance," "Boy In Luv," "Black Swan," "ON," "War of Hormone," "I Need U," "No More Dream," "Dynamite (Choreography ver.)," "Danger," "Just One Day," "We Are Bulletproof Pt. 2," "Run," "Serendipity," "Singularity," "IDOL (feat. Nicki Minaj)," "Dynamite (B-side ver.)," "I NEED U (Original ver.)," "Ego," "Interlude: Shadow," "Epiphany," and "N.O."