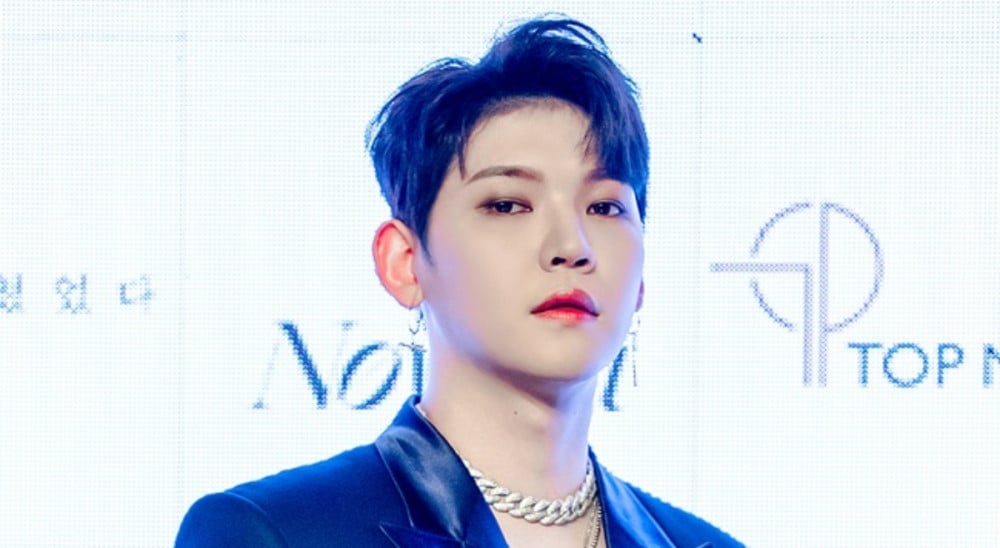 UP10TION's Kuhn tested positive for COVID-19, abd the group's upcoming fan sign event has been canceled.

On March 4 KST, TOP Media released an official statement revealing that UP10TION's Kuhn had tested positive for COVID-19.
Below is their official statement:
"Hello.

This is TOP Media.

On the morning of March 4 KST (today), UP10TION member Kuhn was confirmed to have tested positive for COVID-19.

Kuhn tested positive in a self-diagnosis test kit on March 3 KST after experiencing a sore throat. Then, he immediately underwent a PCR test, where he received his positive results on the morning of March 4 KST.

Kuhn has already completed up to the 2nd dose of COVID-19 vaccination. He has put a pause on all his scheduled activities and is currently receiving home treatment according to the guidelines of the quarantine authorities.

Thus, we had to inevitably cancel the fan sign event scheduled for this week.

We sincerely apologize to the fans who have waited for the fan sign event, and we will later inform you of updates regarding the canceled event through individual notices.

We will do our best to ensure Kuhn's treatment and recovery, and prioritize the artist's health and safety.

Thank you."