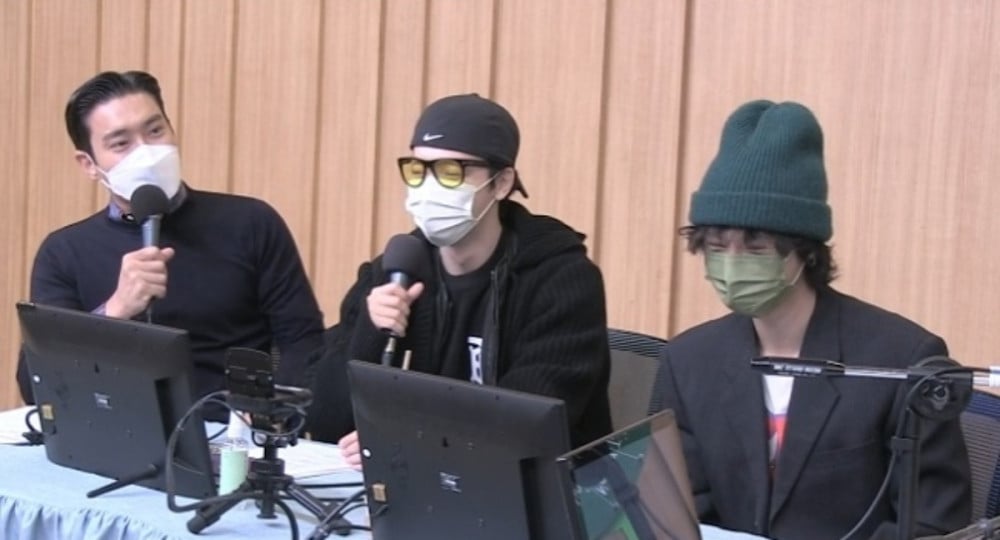 Super Junior revealed a secret behind Donghae's cell phone on SBS Power FM's 'Cultwo Show'.

On the March 8 KST broadcast of SBS Power FM radio program 'Cultwo Show', Super Junior's Siwon, Yesung, and Donghae made a guest appearance. After listening to their hit track "Sorry Sorry", Donghae commented, "Out of all our songs, this song is probably the most successful. I was so thankful because regardless of age or gender, everyone loved [the song]."
He continued, "I also have a personal memory related to this song. When we first received the demo version for the song, we were excited because it was so good. So even after we finished practicing, I went to the practice room with Siwon and Leeteuk. At that time, the beanie was in trend, and we danced to 'Sorry Sorry' wearing only our underwear and a beanie. That video was recorded and is now saved in my phone. I often send it to my members and we say 'we have this kind of memory' and 'if we upload this, the views would be no joke'."

Hearing this, Siwon drew laughter when he stated, "If Donghae's cell phone is lost or a group of evil forces hacks it with bad intentions, we are in big trouble. [His phone] is Pandora's box."