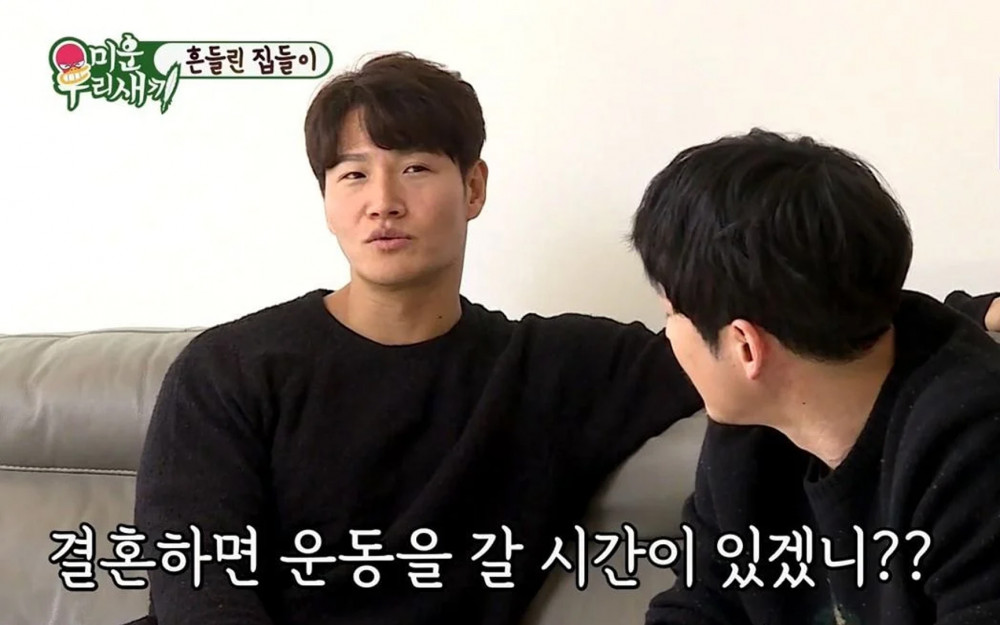 Earlier this week, Kim Jong Kook (45) spent some time with his celebrity friends, Jang Hyuk and singer Hong Kyung Min. Being all born in 1976, the three celebrities have been known to be good friends.
On this day, the three men talked about marriage as Jang Hyuk, and Hong Kyung Min sat down to give advice to Kim Jong Kook, who was the only one unmarried. While the three celebrities sat on the sofa, Kim Jong Kook shared that he never imagined he would be the only person who would be unmarried from his group of friends.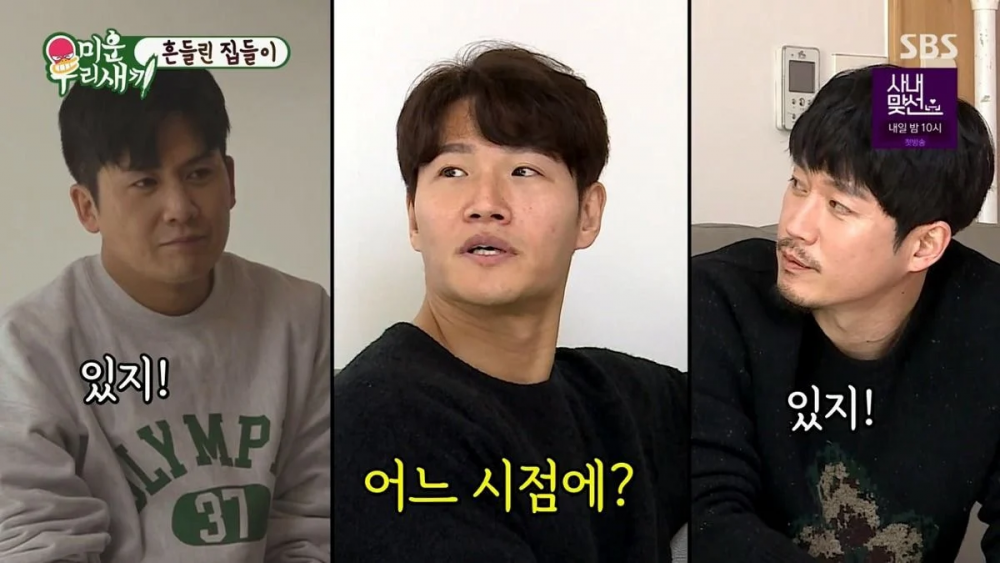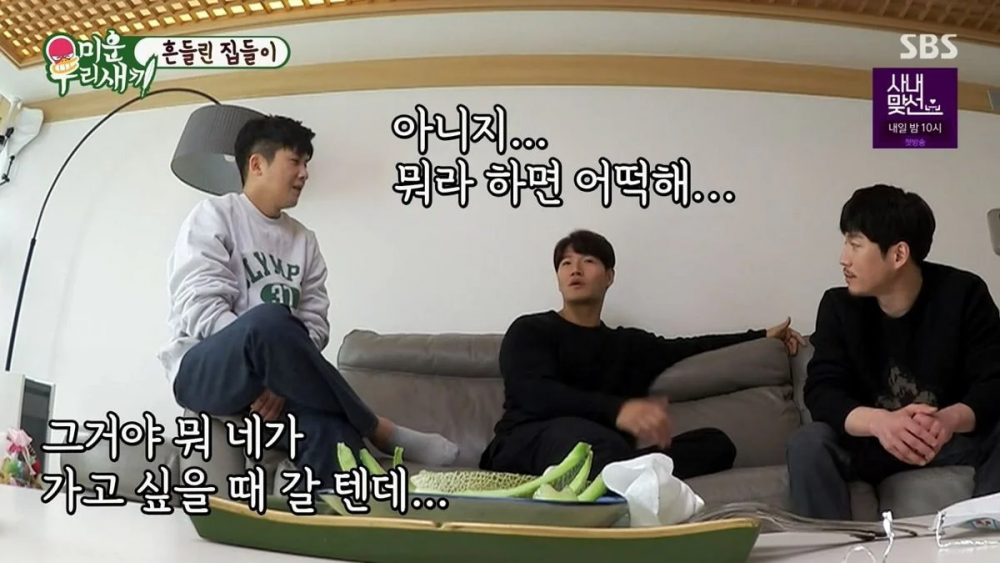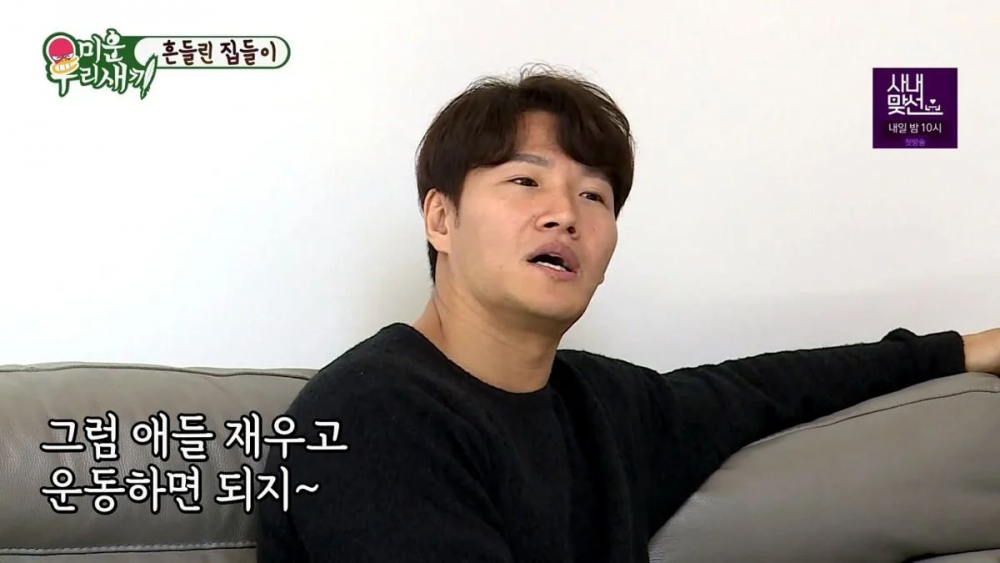 Kim Jong Kook then asked his two friends, "I have something I am really curious about. If I get married, would I have time to go work out?" Both Jang Hyuk and Hong Kyung Min replied, "There is." Kim Jong Kook continued to ask, "From what point (during the marriage)?" Hong Kyung Min gave out a little laugh and replied, "You start going when you want to," and continued to advise, "You can go after putting the kids to sleep."
However, the singer continued to elaborate, "But if the baby is a newborn, then the baby would wake up every few hours" Jang Hyuk cut in and added, "Those times, you can't go." The two friends explained that his wife would be angry if Kim Jong Kook would say I'm going to go to the gym while she's taking care of the baby by herself.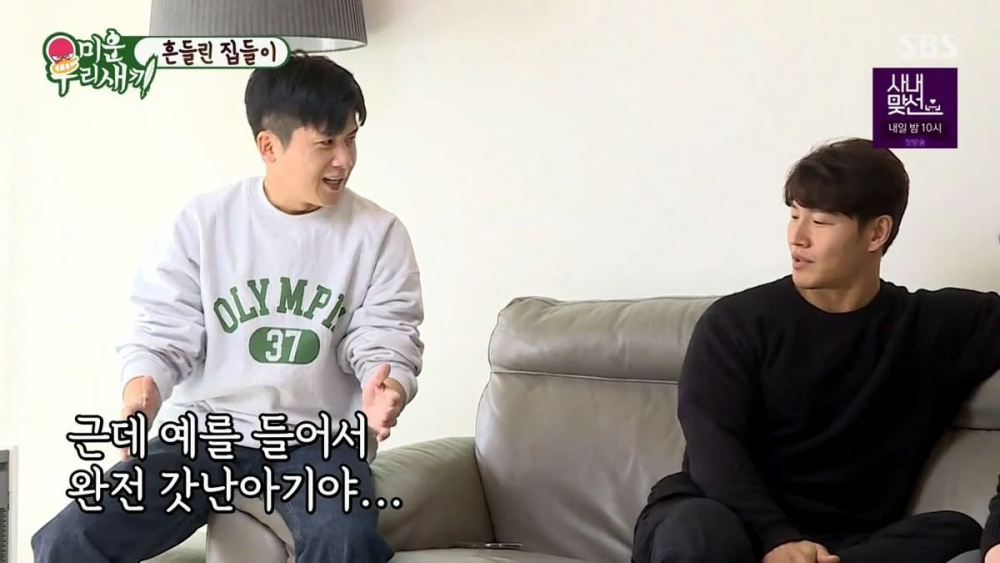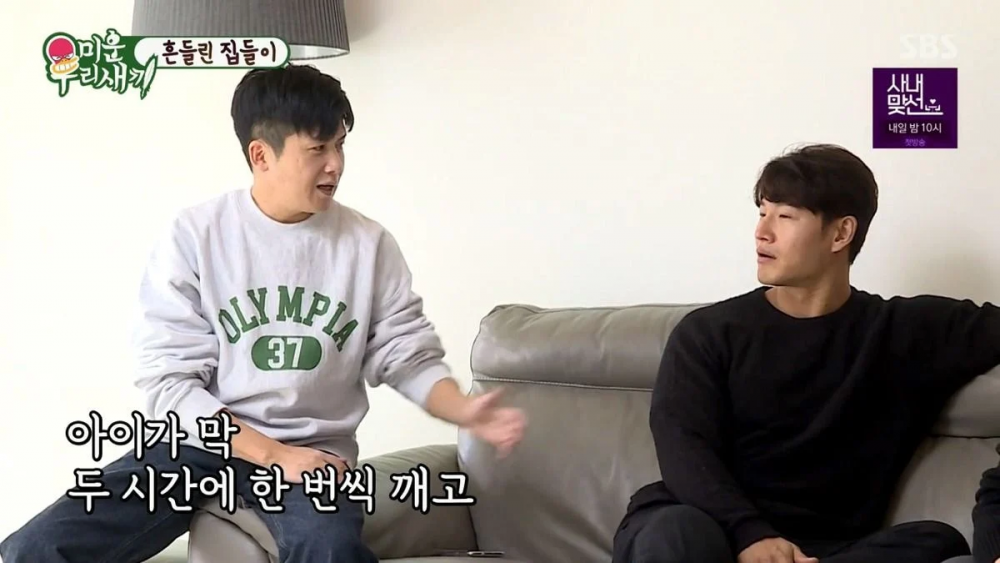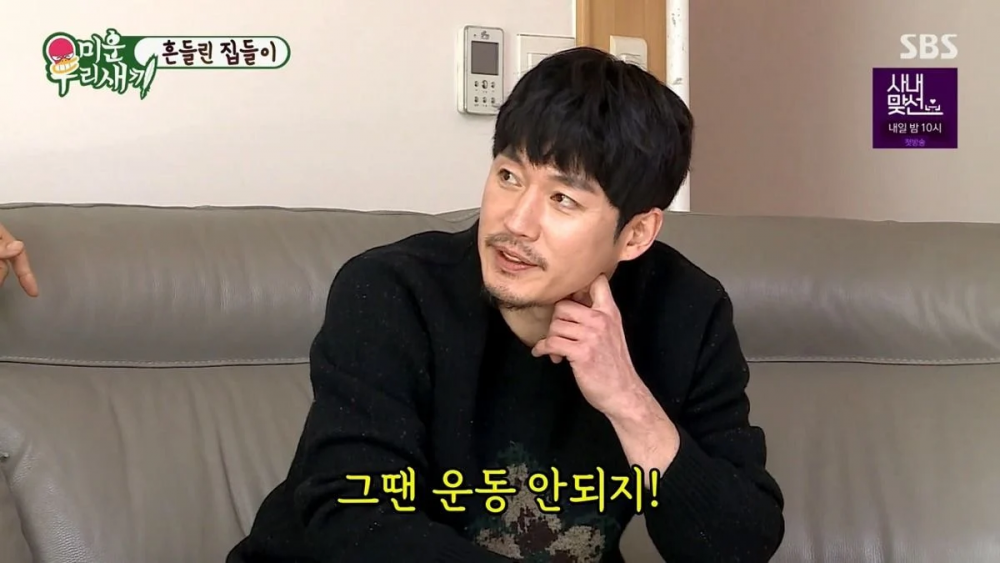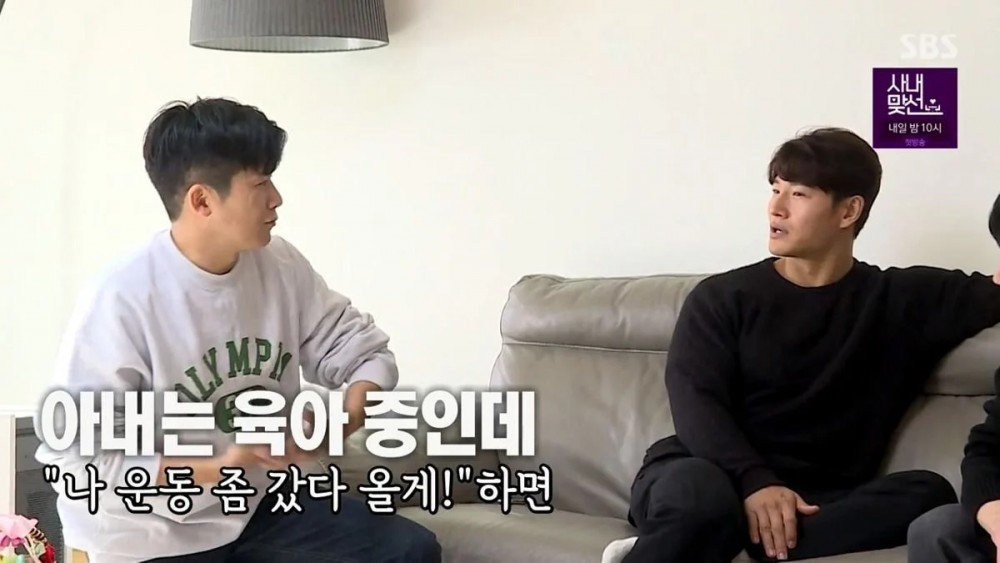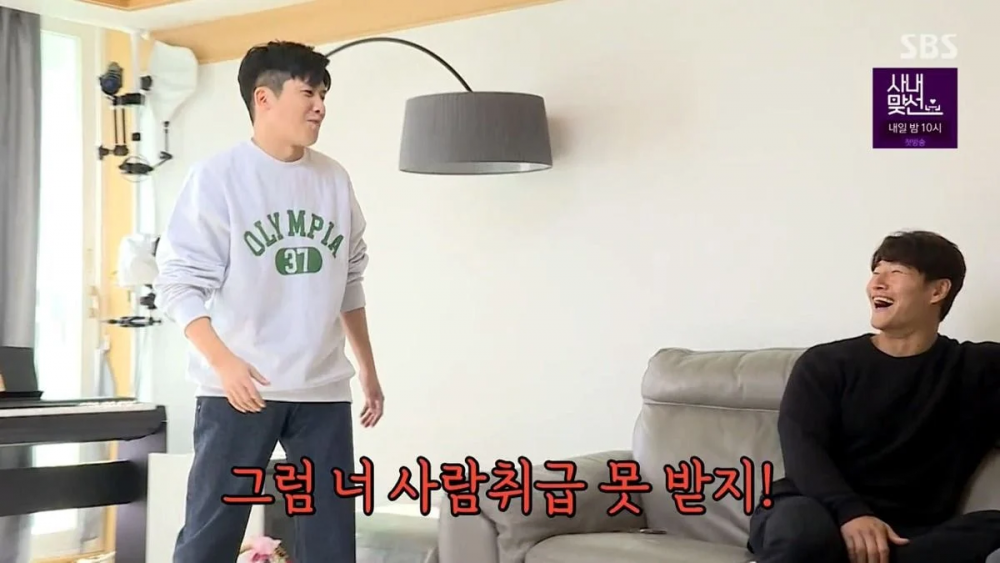 The two friends were curious how many times a week Kim Jong Kook goes to the gym and for how long. Kim Jong Kook said, "I only workout only two hours a day." Jang Hyuk protested, "But you go every day," Kim Jong Kook corrected, "I go to the gym from Monday to Sunday, except Wednesday," Both Jang Hyuk and Hong Kyung Min were baffled when Kim Jong Kook said, "Wednesday I go to the gym for two hours and then go play soccer for two hours."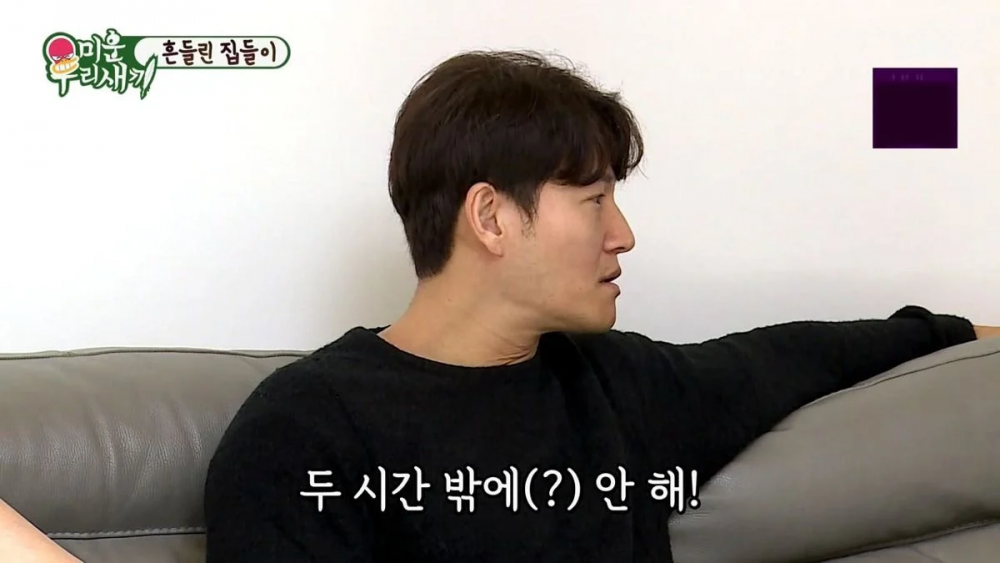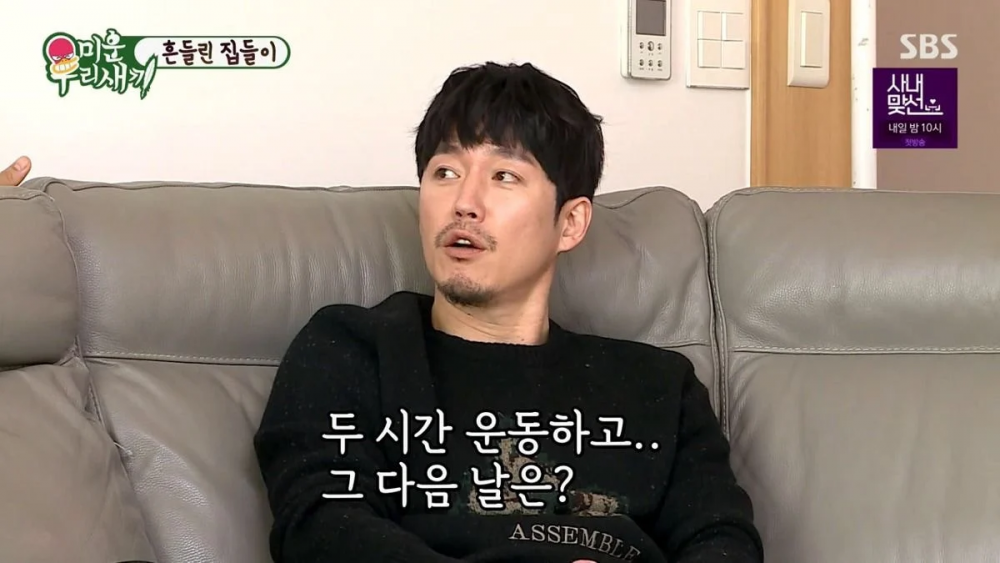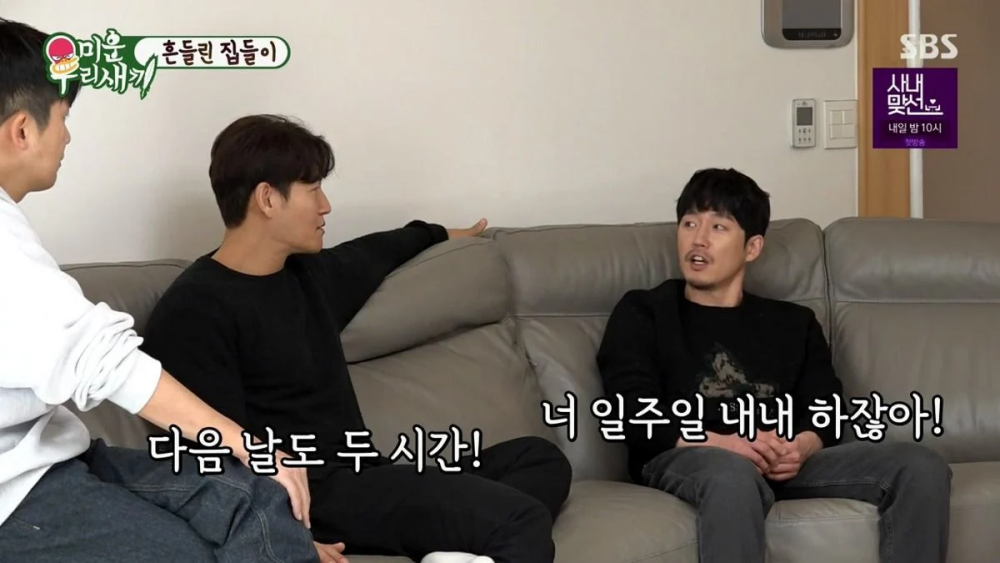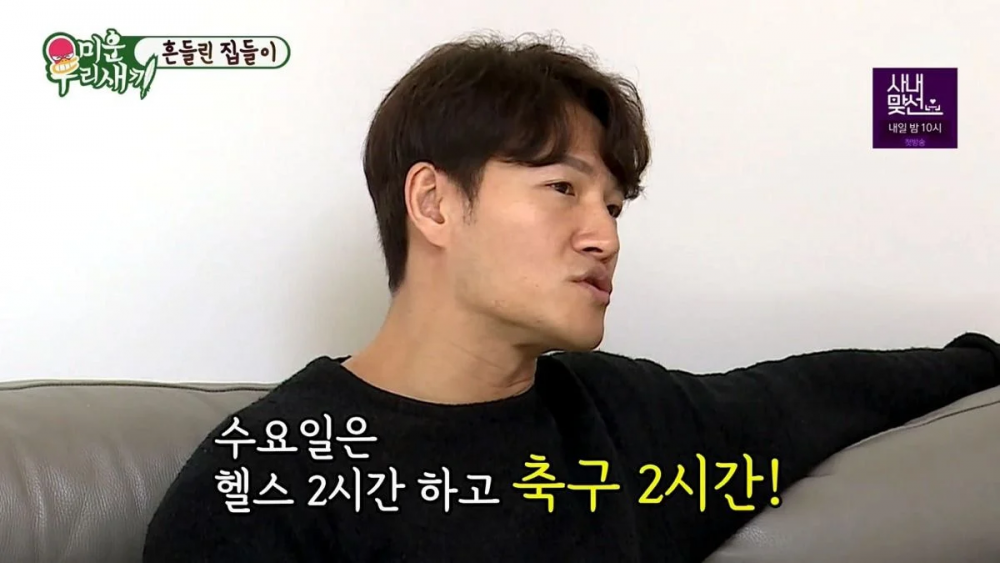 Jang Hyuk then said in a worried voice, "That's an addiction." Netizens also worried that Kim Jong Kook is not able to get married because of his addiction to workout and commented, "He has his own life routine that's comfortable so I don't think he finds the necessity to marry," "He can hire a baby sitter," "He can take turns taking care of the kids with his wife," "He won't be able to get married since he seems so satisfied with his life," and "He's married to the gym basically, lol."