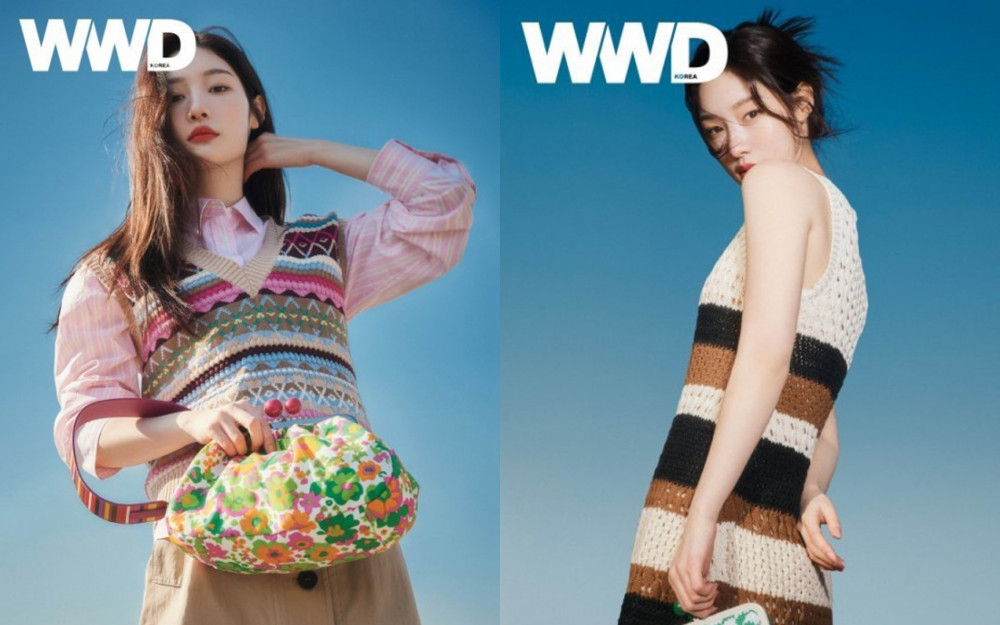 Singer/ actress Jung Chae Yeon revealed her latest pictorial.
In the pictorial with WWD magazine, Jung Chae Yeon is seen radiating her beauty against a blue sky. She perfectly absorbed the spring vibe with the spring collection.
Jung Chae Yeon added a feminine charm by matching a knit dress with a striped pattern with a purse with a unique checkerboard pattern. She also showed off a lovely and romantic spring look with a pink shirt and a knit vest paired with a flower print purse.

She also looked perfect in the classic trench coat and even displayed a more chic vibe compared to the other pictorials.