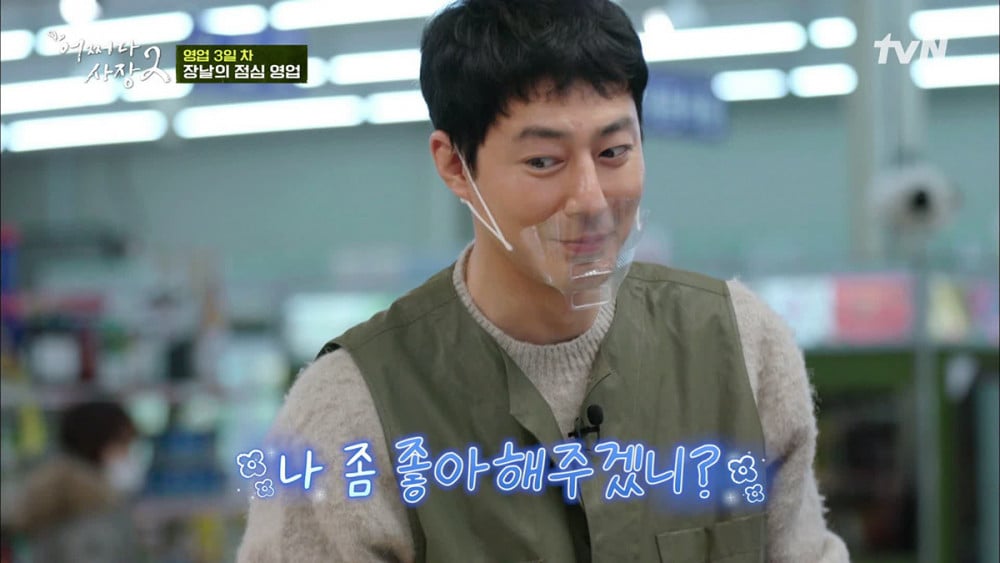 On the March 17 broadcast of tvN's 'Unexpected Business 2', actor Jo In Sung was cutely rejected by a teen customer.
On this day, Jo In Sung came out to greet a father and daughter, who came to dine at the neighborhood supermarket/restaurant. When Jo In Sung came, the daughter said, "It's too bad my mom couldn't come today. She is your huge fan."
Hearing this, Jo In Sung sighed and commented, "Really? For some reason, people who like me never come to our market. It's always, 'My mother likes you...' or 'My friend is a big fan of yours...', but never the actual person who likes me." The actor then said in an aegyo-filled voice, "Would you please like me too?"
However, the teen customer smiled shyly and responded, "I'm sorry, but I already have another celebrity that I like." When Jo In Sung asked, "Who is it?", the customer said, "Super Junior."
Meanwhile, tvN's 'Unexpected Business 2' starring Jo In Sung and Cha Tae Hyun airs every Thursdays.