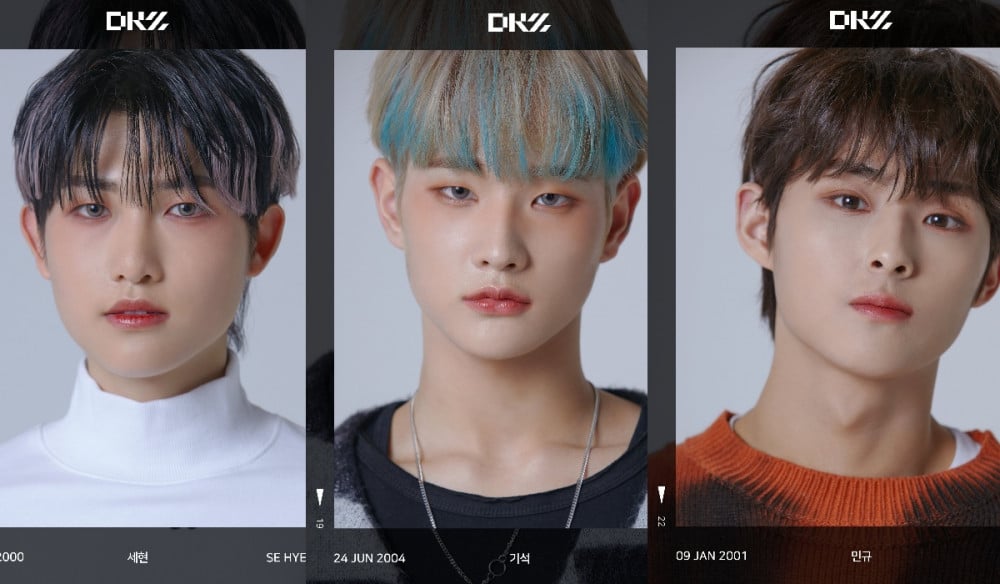 DKZ, formerly known as DONGKIZ, introduced its new members.

On March 28th, DKZ revealed its three new members Sehyeon, Giseok, Mingyu via the group's official social media. DKZ will be a 6 members boy group from this point forward including the original members Jaechan, Kyungyoon, and Jonghyung.
Check out DKZ's new member profiles below. What do you think?
Meanwhile, DKZ will be back with its 6th single album 'Chase Episode 2. MAUM' on April 12 at 6 PM KST.