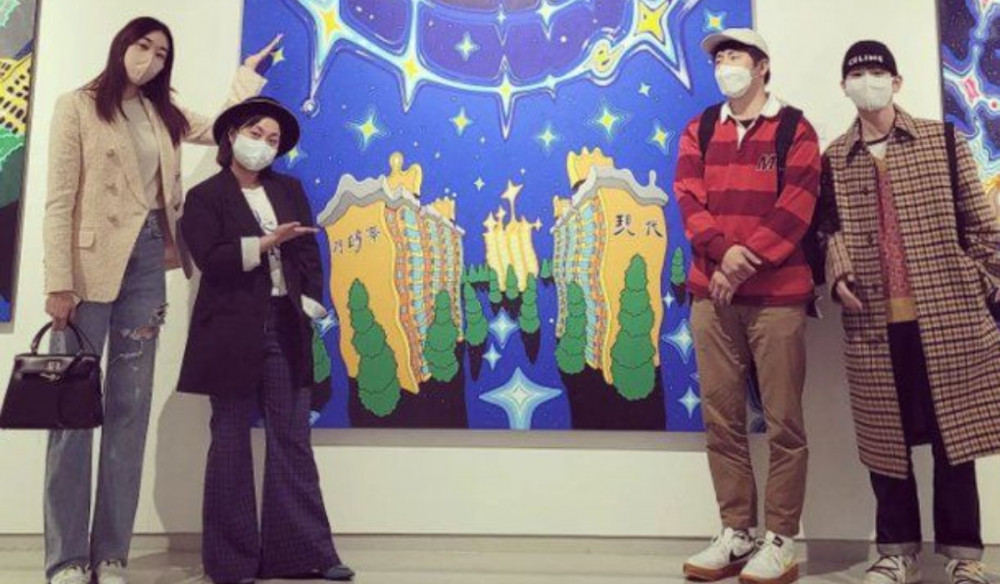 Han Hye Jin, Park Na Rae, and Key showed their support for Kian84's exhibition.

On March 27th, Han Hye Jin posted a picture of her, Park Na Rae, and Key with Kian84 at his personal exhibition on her Instagram. In a caption, she wrote, "You worked hard, Kim Hee Min!". The three visited Kian84's exhibition, showing their lasting friendship started from 'I Live Alone.'
Meanwhile, Kian84 is holding his personal exhibition from March 25th to April 5th at a gallery in Samsung dong, Seoul. He said his pieces at the exhibition show his feelings while he worked as a webcartoonist for the past decade. All proceeds from the sale will go to charity.