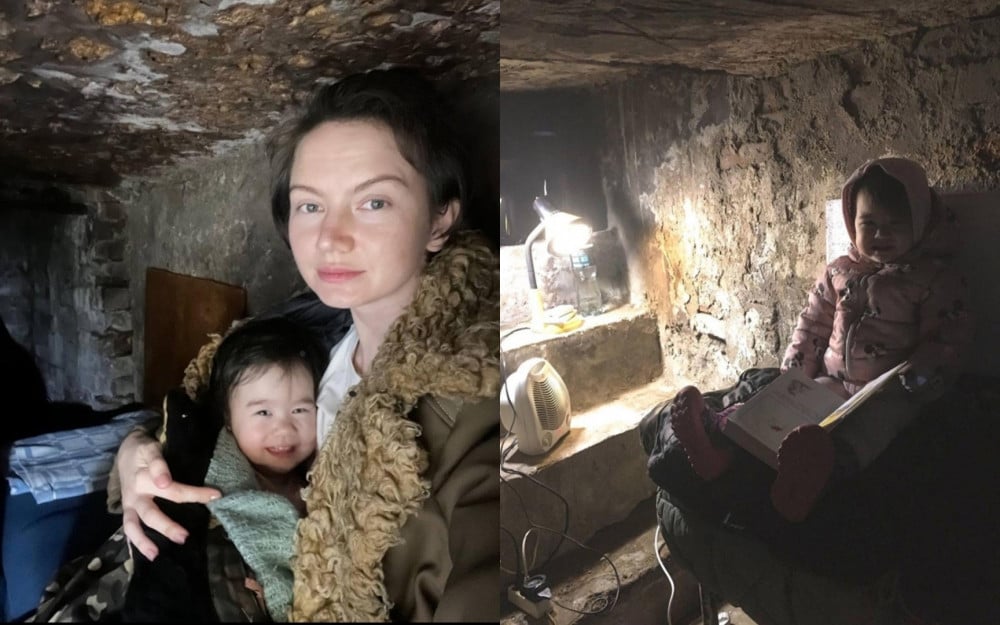 An underground shelter in Kherson, a city in southeastern Ukraine, on the 28th of last month. In minus 4 degrees Celsius, Daria (age 34), hugged her two-year-old daughter, Sophia, snugly under her coat. Sophia smiled widely as if she liked being in her mother's arms.

Sophia's nationality is Korean. This is because her father is Korean. In a phone call with Money Today, Sophia's father, Mr. Wang, who lives in Korea, said, "My wife and daughter are unable to get out of Kherson because the Russian military controls the road and there is not enough gasoline."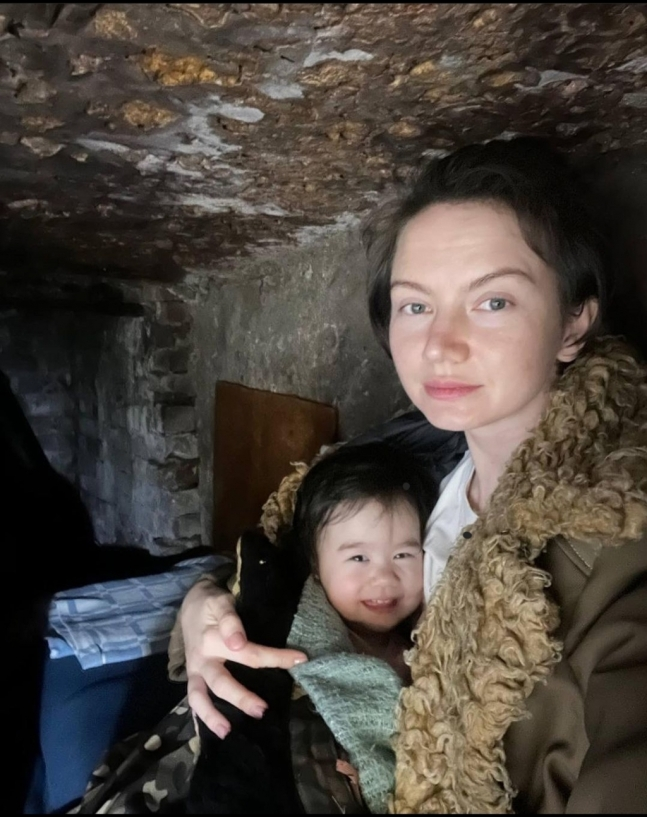 Daria, who lived in Korea, visited her parents' home in Kherson with Sofia last December. It was a trip that her whole family had been planning for a long time. Mr. Wang also planned to leave the country earlier this month and stay in Kherson for a month.

However, plans were ruined when Russian forces invaded Ukraine on the 24th of last month. Kherson is considered a strategic location in southern Ukraine. A fierce battle began there from the beginning of the Russian invasion. Police stations and airports, as well as private homes, department stores, and university campuses, were bombed.

The daily bombing has caused Daria to feel unnerving. Every night the air raid alarm sounded. When the alarms went off, she would hide in an underground warehouse where she stored groceries. Even though she hid underground, she said that the vibrations of the ground bombing were still felt.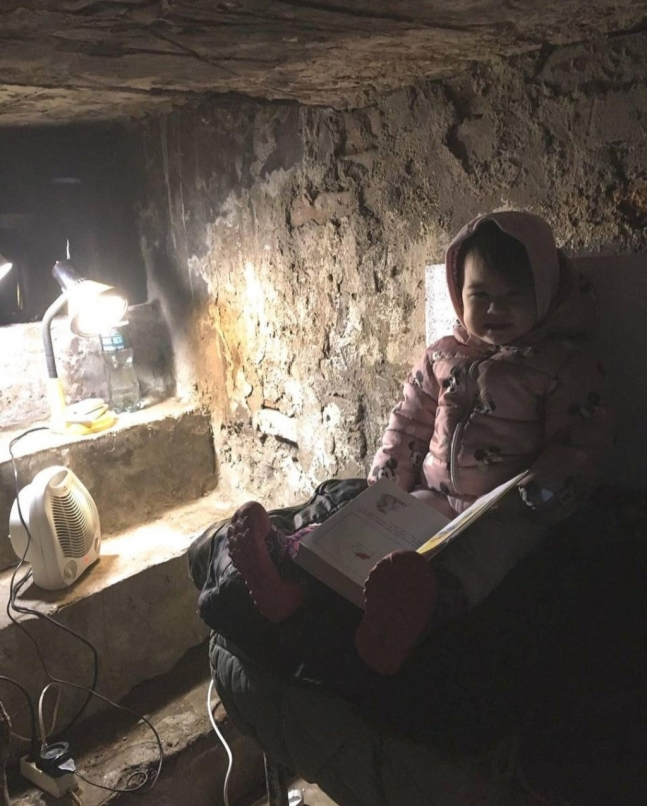 Over the past four days, Sophia has suffered from a high fever, with her body temperature rising to 39 degrees Celcius. The doctor who came to visit said, "The fever needs to be lowered quickly." After running around, her parents and Daria were able to get Sophia medicine to reduce her fever from her neighbor's house.
Rumors of the atrocities of the war are also circulating. Recently, there have been reports of a family being slaughtered while filming Russian soldiers on their cell phones, or that a 17-year-old woman was sexually assaulted and killed by Russian soldiers while walking around late at night.

There is nothing Mr.Wang can do for Sophia. After the invasion of Russia, a travel ban was put on Ukraine. After Kherson was captured by the Russian army on the 3rd and Mr. Wang would go to the neighboring country, it would be impossible to enter Kherson.

Mr. Wang makes a video call once a day to see his wife and daughter, but he doesn't know when even this would become impossible. He shared, "The Russian military is controlling the internet (Wifi)."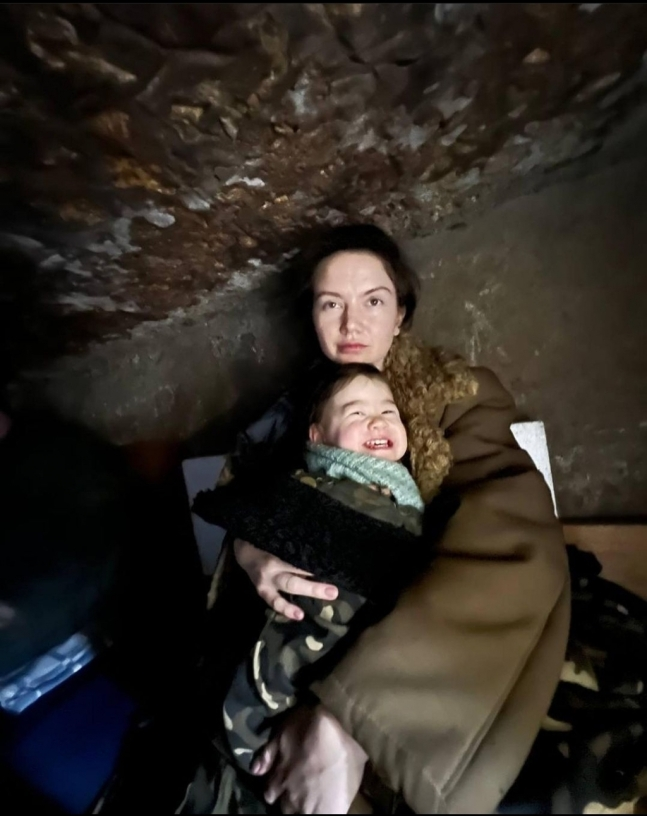 It is difficult to even get help from the local Korean embassy. He said Daria had contacted the Korean embassy several times, but the embassy told Daria to have her Korean husband contact the embassy even after revealing that her daughter Sophia was of Korean nationality.

In the end, Mr. Wang called the embassy ​​but received no real help. At the time, an embassy official said, "It is difficult to send a vehicle to Kherson, and even if it is, it is difficult to move to another area because of the Russian military."

Mr. Wang has no choice but to wait anxiously for his wife and daughter to be safe. "I endure the day while remembering Sophia dancing to my pianist wife, Daria's piano playing."

He concluded, "I know the embassy is in a difficult situation, but I would be grateful if they could actively help the Koreans remaining in Ukraine as much as possible."