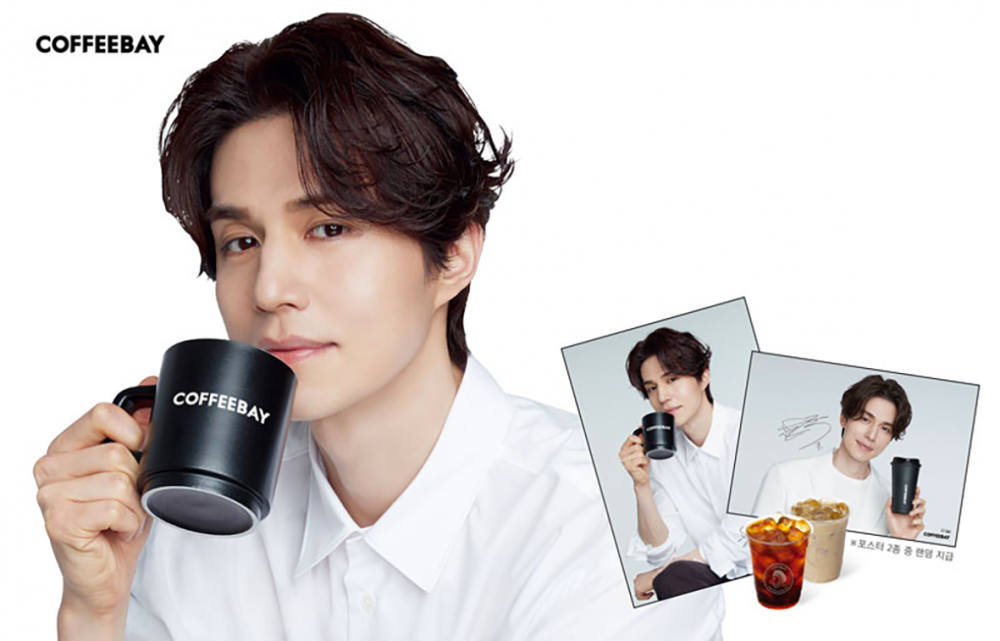 What's your favorite coffee chain in the States? We have various coffee chains, such as Starbucks, Dunkin Donuts, Caribou Coffee, and more. Did you know Korea has its own number of coffee chains and that they're pretty massive?
After Starbucks entered the Korean market, many coffee chains have opened up, and they have settled down into the country very successfully. Today, we'll take a look at some of the coffee chains of South Korea, examine if any celebrity models endorse the brand, and check out its unique characteristics as well!
A TWOSOME PLACE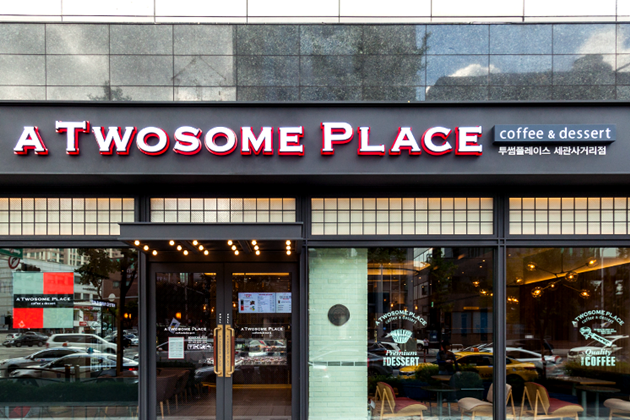 Established in 2002, A TWOSOME PLACE specializes in coffees and Korean cakes. They specialize in cakes, unlike many other dessert cafes in South Korea, and the name means it's a place that A (Alone) TWO (Together) SOME(More than two) can enjoy; thus, anyone can enjoy foods and beverages from A TWOSOME PLACE.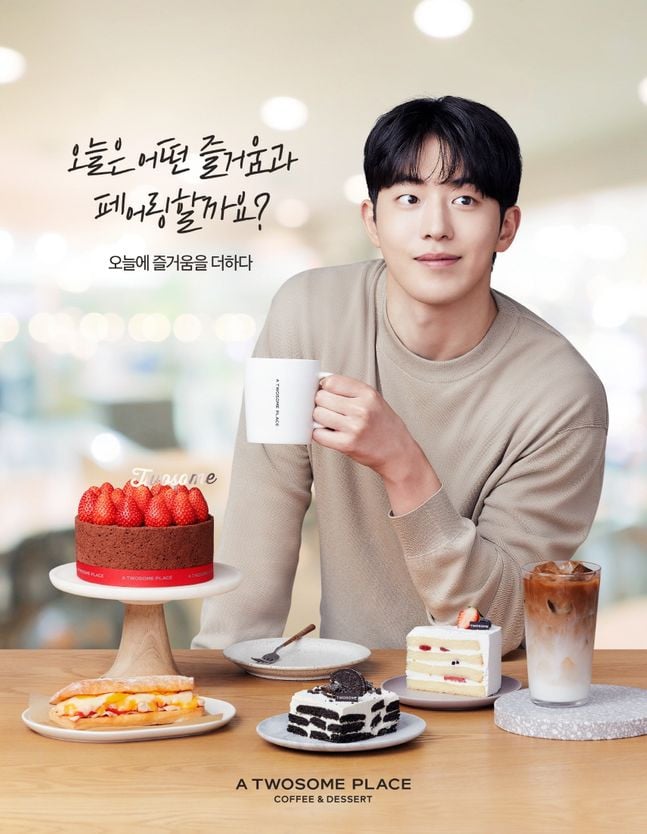 Currently, actor and model Nam Joo Hyuk serves as the model for A TWOSOME PLACE.
COFFEEBAY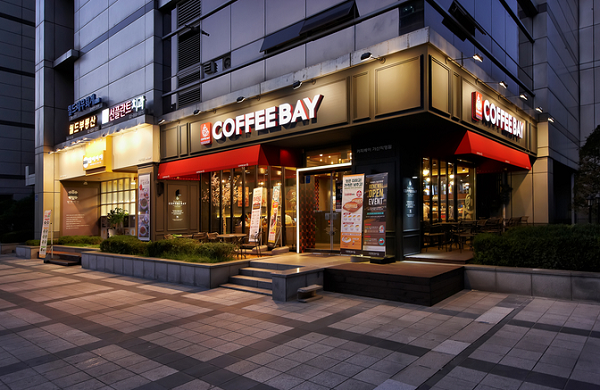 Established in 2009, COFFEEBAY is yet another coffee chain that specializes... in coffee. This brand received a lot of attention through PPL's in dramas, such as "Penthouse" & "Something in the Rain." There are currently over 600 stores in South Korea.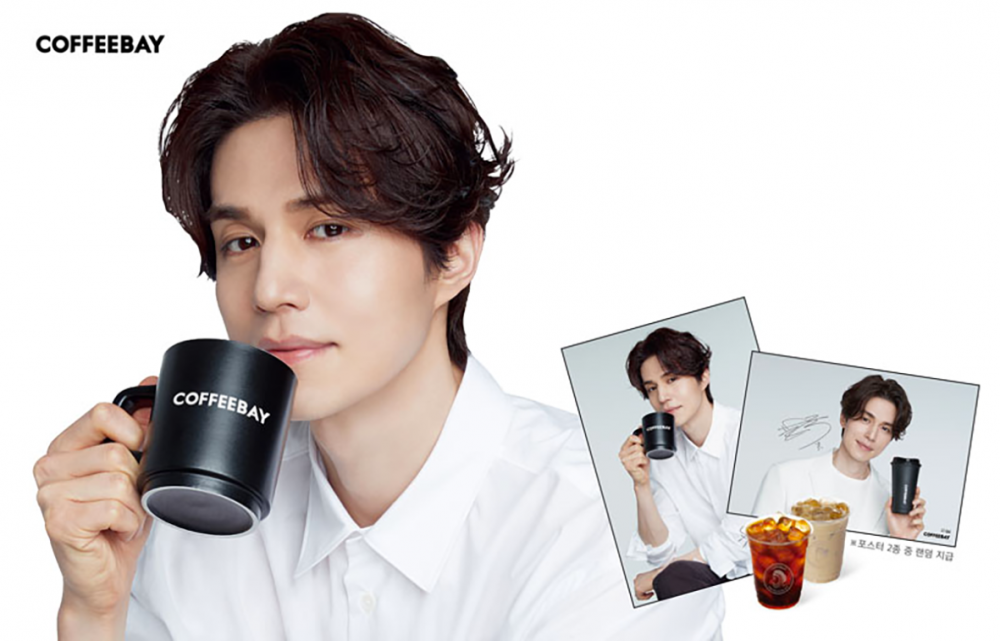 Currently, actor Lee Dong Wook serves as the model for COFFEEBAY.
Paik's Coffee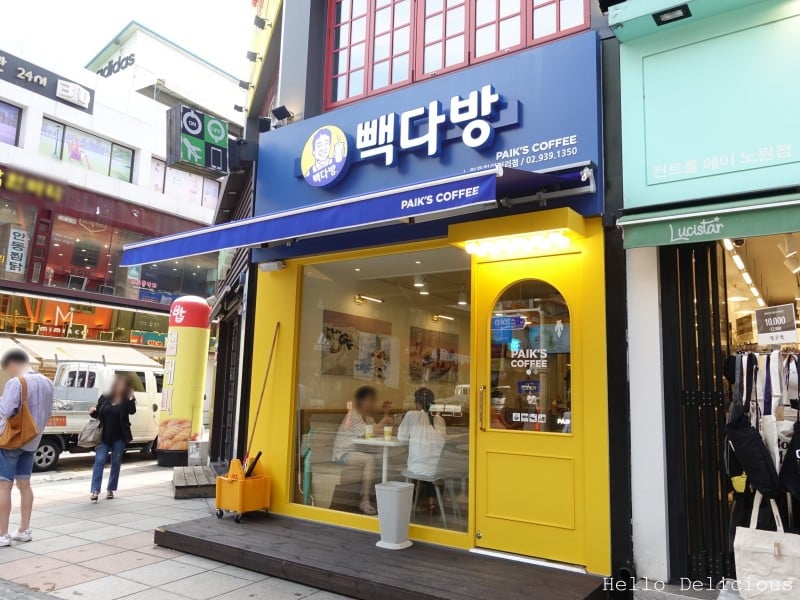 Owned by Korean Gordom Ramsay Paik Jong Won, Paik's Coffee is most well-known for its lower prices. Coffee prices in South Korea are quite high, but you can get an iced americano at Paik's Coffee for only around 2 USD. Established in 2006, the brand currently has 987 stores across the country and one store in China as well.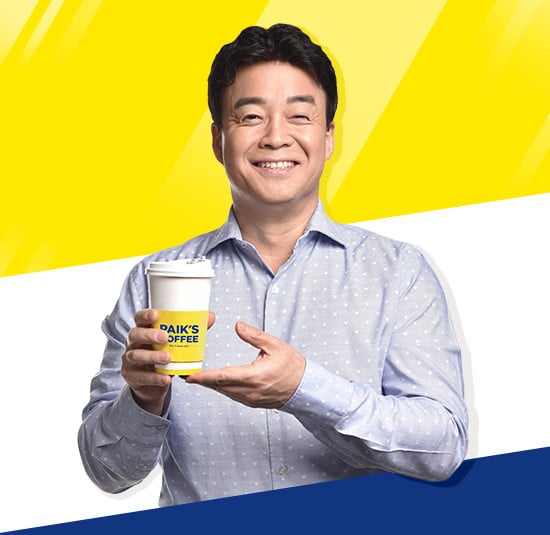 Currently, the owner Paik Jong Won serves as the endorser and model of Paik's Coffee.
Sulbing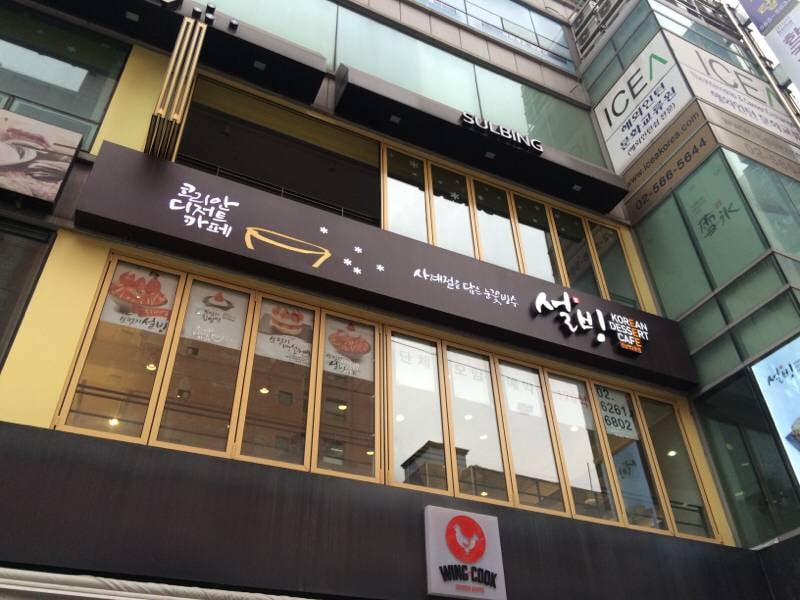 Established in 2013, Sulbing is known to be one of the most successful Korean dessert cafes to date. Their specialty is actually not coffee, but their special take on shaved ice and the menu itself is called "sulbing." The menu was a bit hit, and they were able to open over 400 stores within their first year of business.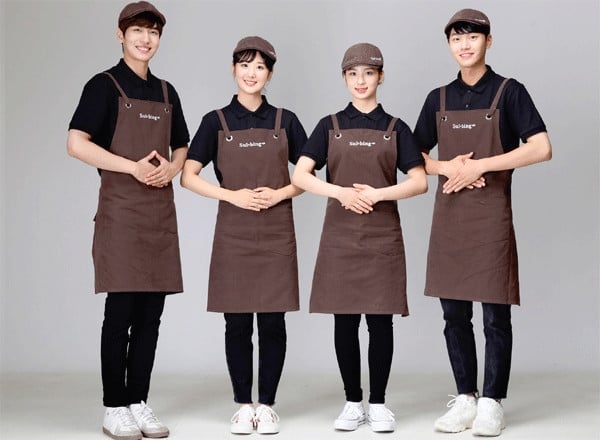 Sulbing does not use celebrities for their models at this point, but they have open auditions for college students to become the model of Sulbing.
Angel-in-us Coffee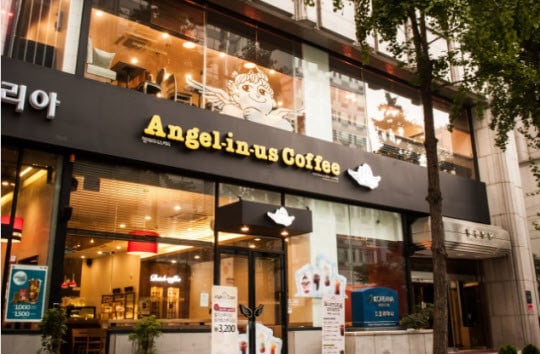 Established in 2000, Angel-in-us is another famous coffee brand that's been around the country for quite some time now. Though the hype is not as much as it used to be, the brand is still a steady seller in the country, and it is owned by LOTTE. Though there is no menu that specially stands out, the concept of the store has been recognized to have a bright and cute vibe, which appealed to many Koreans.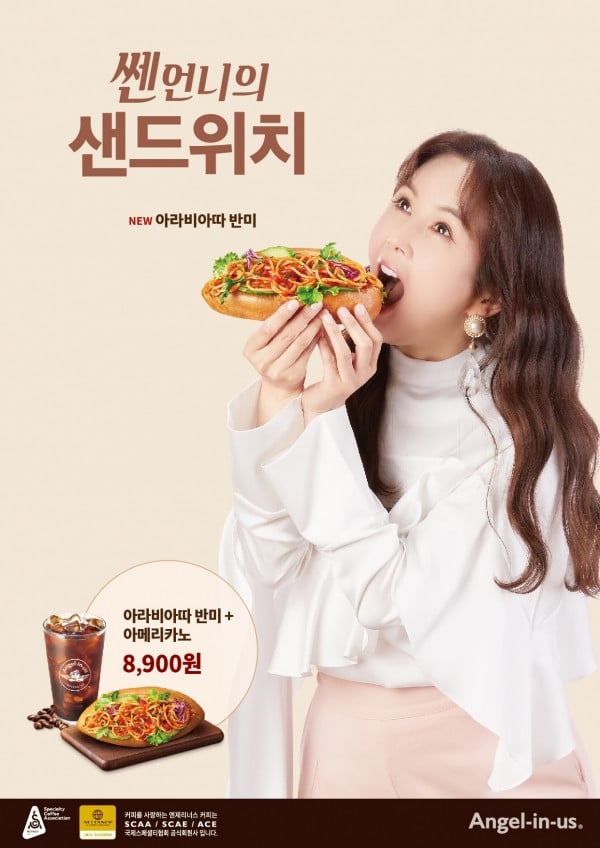 Currently, Jang Young Ran serves as the model after her appearance on Nego King to promote their new Bahn mi menu.
EDIYA COFFEE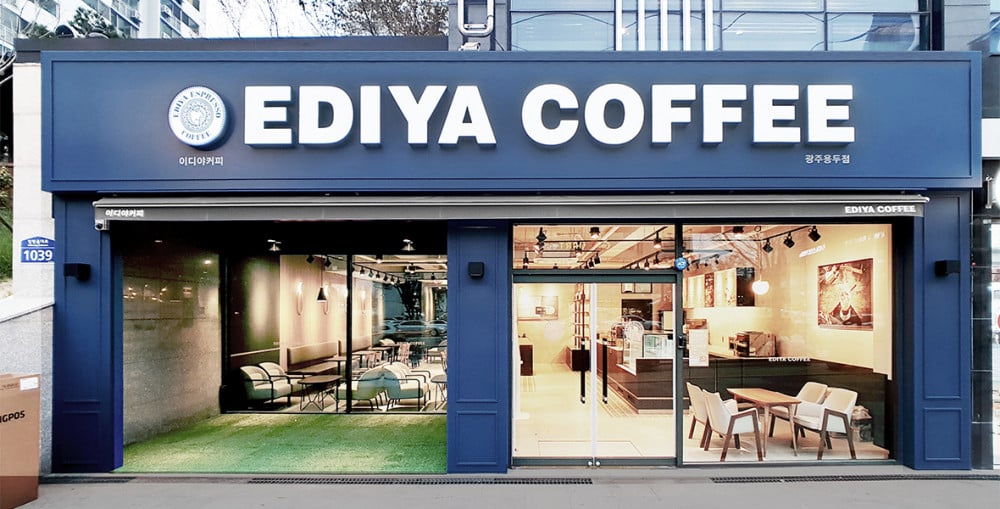 Established in 2002, EDIYA COFFEE is a Korean brand. The word "ediya" means "emperor of the continent" in the Amharic language, and they use Colombian, Ethiopian, Guatemalan, and Kenyan roasts for their coffees. Their coffees are often praised for their smooth flavor, and EDIYA stores are often smaller than other Korean coffee shops.

EDIYA does not use any celebrity models for their brand, and despite this, the brand has been extremely successful in the country.
TOM N TOMS COFFEE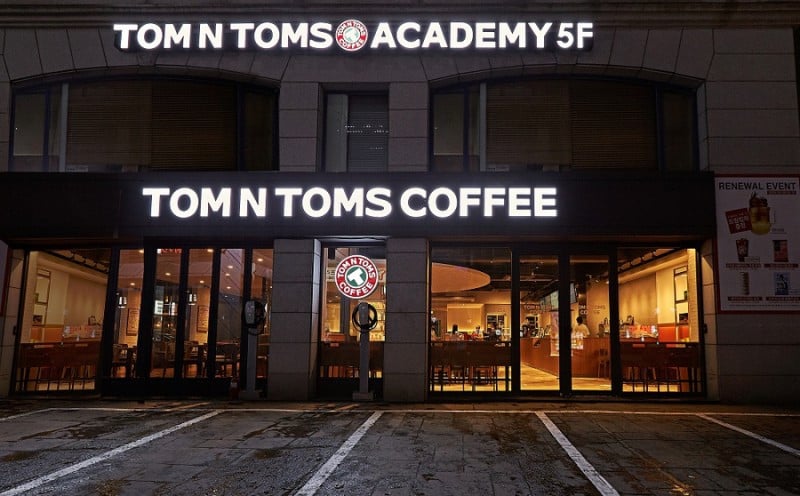 Established in 2004, TOM N TOMS is another Korean coffee brand that has been a steady seller in the country for quite some time now. TOM N TOMS has also seen success globally, as they have stores in the U.S, Philippines, Taiwan, Australia, Singapore, and China. TOM N TOMS focuses on coffee, but they also focus on their baked goods products. The honey butter bread was a trendy menu and is still well-loved today.
Currently, TOM N TOMS also does not use a celebrity model for their brand.
Paul Bassett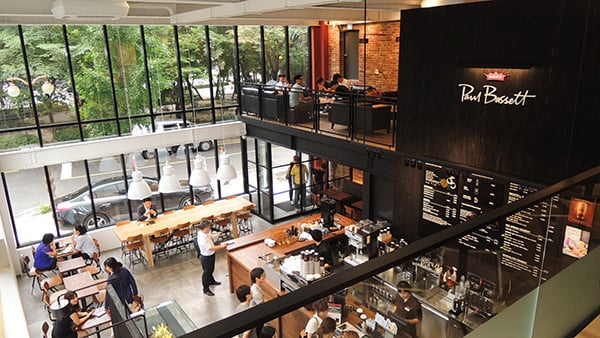 Established in 2010, Paul Bassett is a premium coffee chain that originated in South Korea, inspired by Australian coffee barista Paul Bassett. As of 2018, they operate a little over 100 stores, and their menu consists of coffee products and ice cream products. One of their most famous menu items includes an affogato-style product with a soft serve topped on their coffee beverage. Paul Bassett does not utilize any models for their brand.
HOLLY's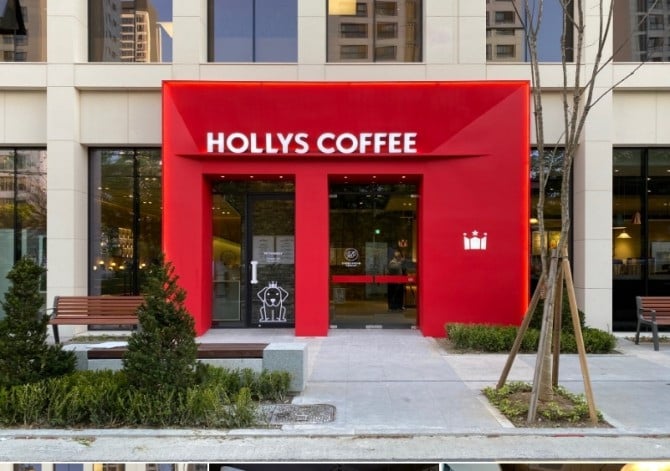 Established in 1998, HOLLY's Coffee was actually South Korea's very first coffee brand. HOLLY's has been a steady seller for a long time, and they've been receiving even more attention after 2010 for their enhanced taste of coffee. Most recently, they took off "Coffee" from their brand name to transition into more of a lifestyle brand. HOLLY's also does not utilize any celebrity models for their brand.

Caffe Bene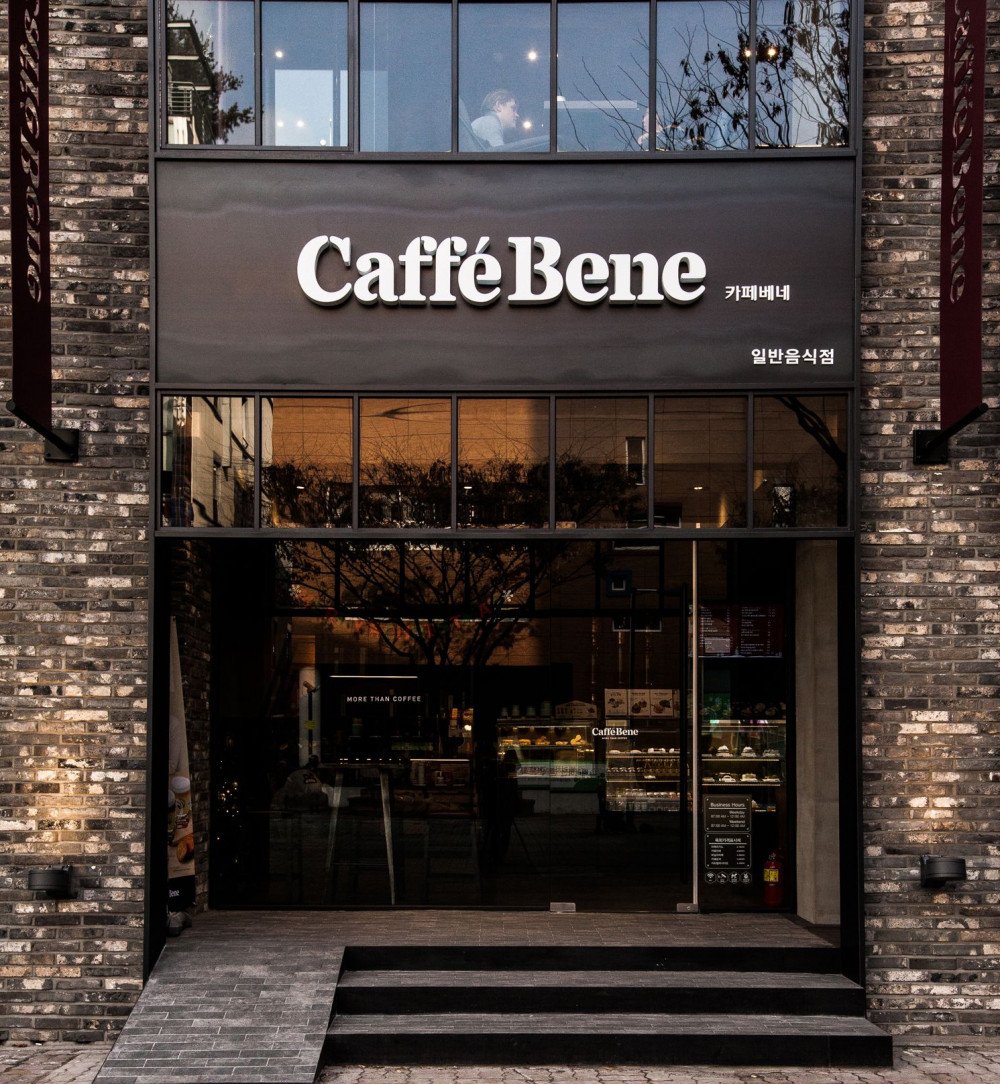 Everyone can probably remember Caffe Bene from memes or drama endings, especially in High Kick 2. Established in 2008, Caffe Bene was one of the most popular coffee brands and expected to be the fastest-growing coffee brand. However, too much investment resulted in significant losses, and the market was overflowing with new coffee brands, leading to a decline. At one point, there were over 800 stores; however, as of 2021, there are only 261 stores in the country. They have attempted a rebranding, but the market trends have changed too much, and it's pretty difficult to find a Caffe Bene in South Korea at this point.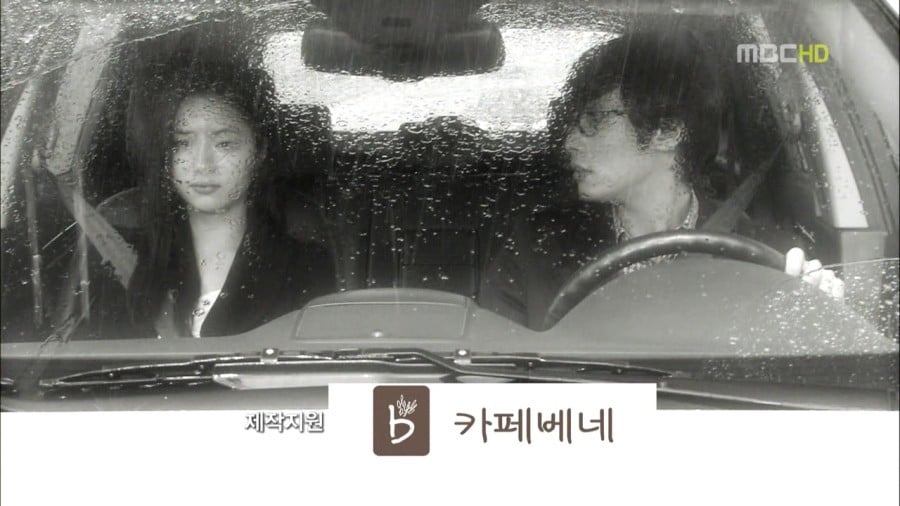 Previously, they used to utilize big stars such as Song Seung Hun, Han Ye Seul, and Kim Soo Hyun as models of the brand, but they currently do not utilize a celebrity model.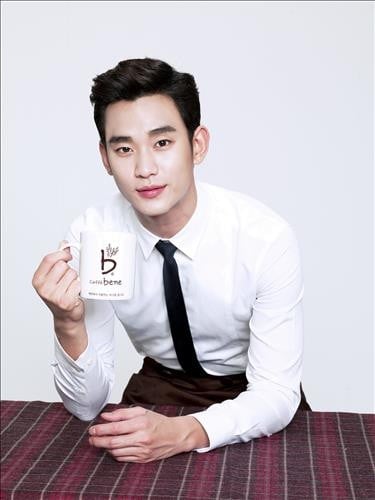 Wow, that's quite a lot, right? And the most unbelievable thing is - there are so many more. Coffee is just such a necessity and best seller in Korea, and you will most likely see at least three or four coffee shops in one block. Have you tried any of these brands? Which one do you like the best? Are there any Korean coffee brands that haven't been mentioned here? Let us know in the comment below!