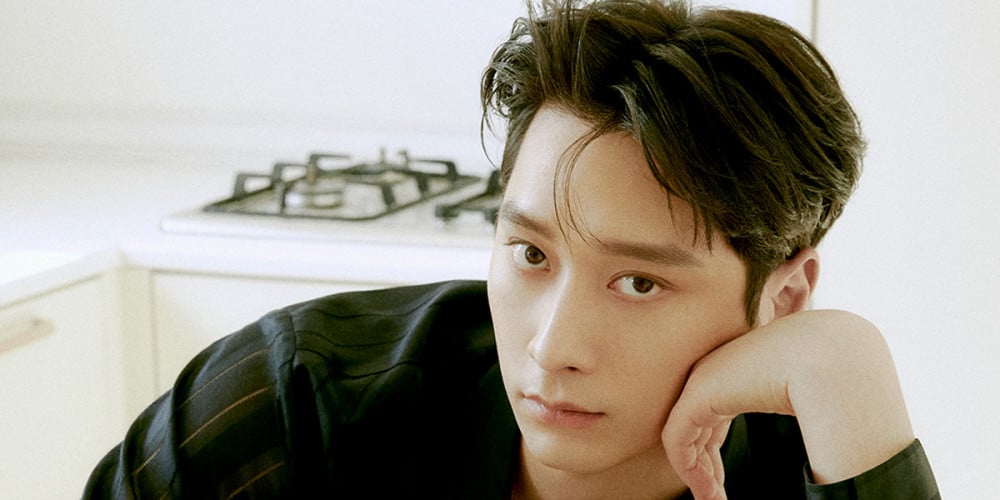 Netizens have struck up a heated discussion in response to a recent Tweet by 2PM member/actor Chansung, who recently announced his marriage to a non-celebrity girlfriend in December of last year. Chansung revealed that he had been dating his girlfriend for about 5 years, and that she was also currently pregnant.
Then, on February 24, the 2PM member updated his Twitter and wrote, "No but this 'Living Fair' is seriously a hike... I just walked for like 2 hours."


The '2022 Seoul Living Design Fair' is known as the largest exhibition of furniture and interior design in one event, taking place annually the Samsung COEX. It is a must-visit event for newlywed couples and/or engaged couples preparing for marriage.
Seeing Chansung's Tweet, many netizens suspected that the idol visited the 'SLDF' with his fiancée in light of their upcoming marriage. The Tweet has in fact stirred up a debate about whether or not it is "appropriate" for a K-Pop idol to share such private details about his personal life.
Some said,
"This is crossing the line. That was a lot of sudden news that you threw at us back then, but honestly, it was handled well and everyone was able to congratulate you even though many of us were shocked. But you had to just go and poke our wound like that..."
"Is it really necessary to talk about something like that on your public Twitter, where most of your followers are your fans? Why would your fans want to know about that?"
"If you want to live carefree, you should leave 2PM and not be an idol anymore."
"It's great that you're getting married and all, but this is too much information that does not help your group's image."
"Apparently he came out on his girlfriend's YouTube channel too. He just doesn't seem that interested in being a K-Pop idol anymore."
"People who are saying that fans are overreacting most likely have never had their ult get married before. It is an unexplainable feeling, and these fans have a right to feel hurt."
"If my favorite idol all of a sudden said they were getting married, having a baby even though he's not married yet, and now he's openly dating and posting about his love life on SNS... that would suck."
"This seems pretty thoughtless."
"Idols who get married should retire from being idols."
While others felt,
"For me personally, I would like to see idols still share their lives with fans, even if it's marriage or having kids. I've been a K-Pop fan for a long time and it feels like a natural thing."
"He's a singer who has been in this industry for 15 years, and he's getting married like a normal person in his thirties. Is that really such a bad thing? If this is annoying some of you, then you might have a heart attack if he posts wedding photos."
"I went to the Living Fair too! What's the big deal?"
"It's like something he might text to a friend. Aren't the fans his friends?"
"I seriously do not understand what the fans are mad about."
"I should have applied to be a part-time worker at one of the exhibits there kekekkekeke."
"You hung in there for the Living Fair, now get ready for the Baby Fair kekekekekeke."
"I just don't understand why anyone would be mad about him getting ready for his marriage."
What do you think of the debate?