Feeling tired from all the commotion and overstimulation of K-Pop these days? Look no further than the rising indie-pop artist, Sarah Kang. Hailing from New York City, this Korean-American artist pulls in elements of jazz, soul, pop, and R&B to craft her signature relaxing sound. Playing venues like laundromats, basements, and studios, this artist, though humble, has released several singles and EPs. Evoking a range of emotions through song, her tracks are mellow and easy to consume- a nice change of pace for your average K-Pop fan. If you're interested in expanding your horizons to take in a refined singer-songwriter with realistic musical sensibilities, check out Sarah Kang's work like her latest single, "cheeze," or her 2021 EP, Something New. Want to learn more about her? allkpop sat down with Sarah to discuss herself as an artist and how she got started in music, as well as share her favorite songs, artists, inspirations, and more! Keep reading to learn more about Sarah Kang, an artist on the rise!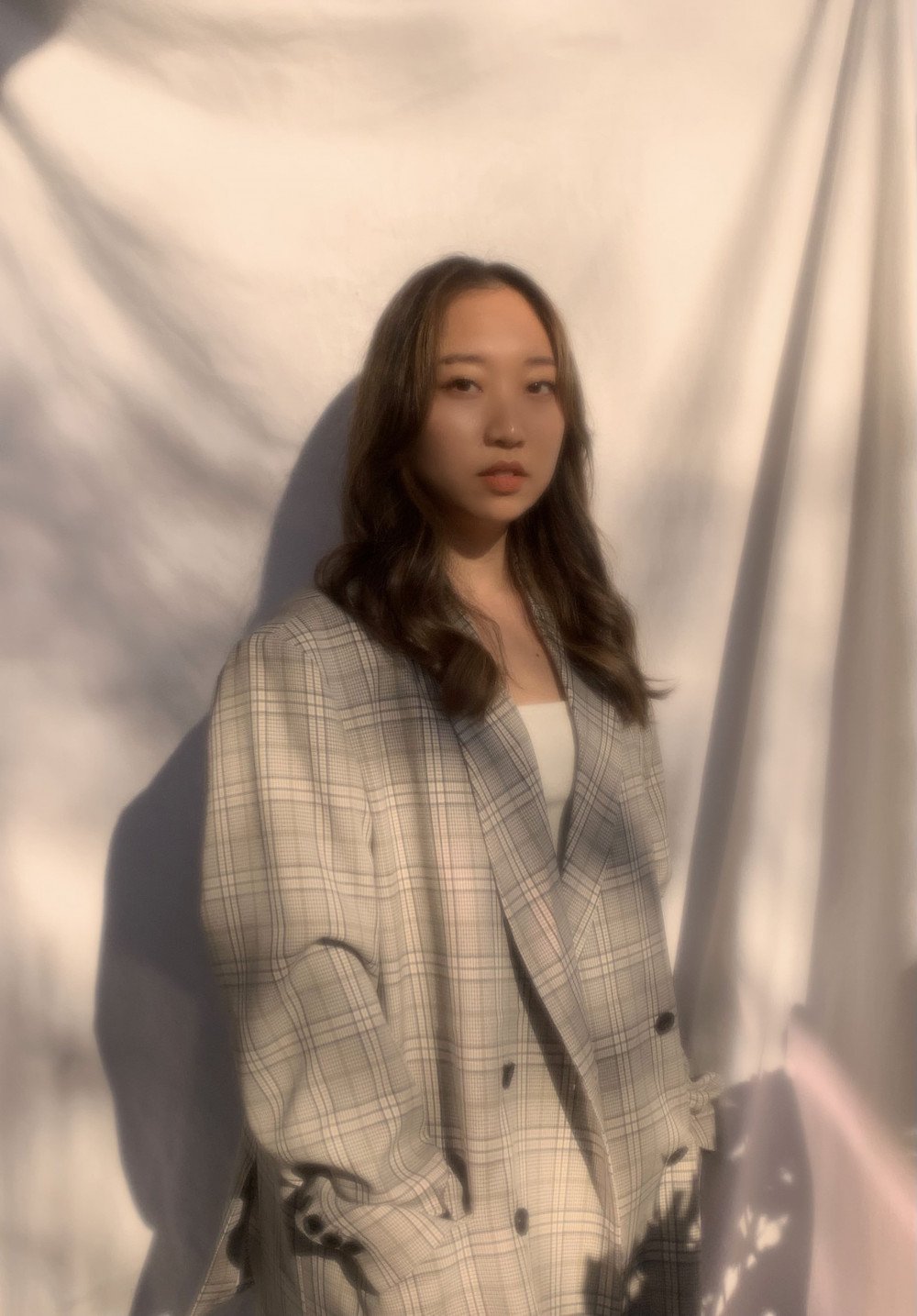 allkpop: Hi Sarah! Thanks for agreeing to chat with us. I'm excited to get to know you more! Let's start off with a quick introduction for our readers as to who you are and what you do!

Sarah Kang: My name is Sarah Kang, and I'm a Korean-American jazz/R&B/pop singer-songwriter currently based in New York City.
akp: Tell us about how you got started in music and developed your passion for it.
Sarah: My mom is a piano teacher and classical vocalist, so I grew up in a home full of music. I played the french horn in the school band growing up, and I loved to sing, although only in secret until I went to college. I was always an introverted and introspective kid, so I spent a lot of my free time listening to music on my CD player. I also started playing the guitar when I was thirteen when someone at my church was giving free lessons. I only started singing in front of people when I joined an a cappella group in college, and that's when my passion for writing and performing my own music started.
akp: Can you share with us a little about how your heritage and ethnicity have played a role in forming your identity in music?
Sarah: I find songwriting to be a deeply personal experience, so it only makes sense that my identity plays a significant part in it. Growing up as a Korean-American child of immigrants, I experienced a sense of not belonging wherever I went, and consequently a longing for finding a place to call home. These themes of home and feeling nostalgic for childhood find their way into a lot of my songs, including "Home" and "now i know". I also think there are certain phrases that only carry a certain sentiment in Korean that gets lost in translation, so I incorporate Korean lyrics into my songs, like "prologue" and "better than new".
akp: What topics do you like to touch on in your music? What messages are you trying to convey with your songs?
Sarah: I often describe myself as someone who is perpetually nostalgic, sometimes preemptively nostalgic for moments that haven't even passed yet. That longing for the past and time lost is a common thread in a lot of my music. I want to write songs that evoke memories, tell stories, and remind us of the finiteness of life, but also of hope for the future and what lies ahead beyond this life. I also aim to make music that helps us to be fully present in those small moments that make life beautiful, like a sunset, or holding someone you love.
akp: Sum up your signature sound in 3 words!
Sarah: Cozy, warm, nostalgic
akp: If readers had to listen to 3 songs by you, and not necessarily your most 'well-known' or 'palatable' songs, which would you want them to hear?
Sarah: "i'm lost", "now i know", "prologue".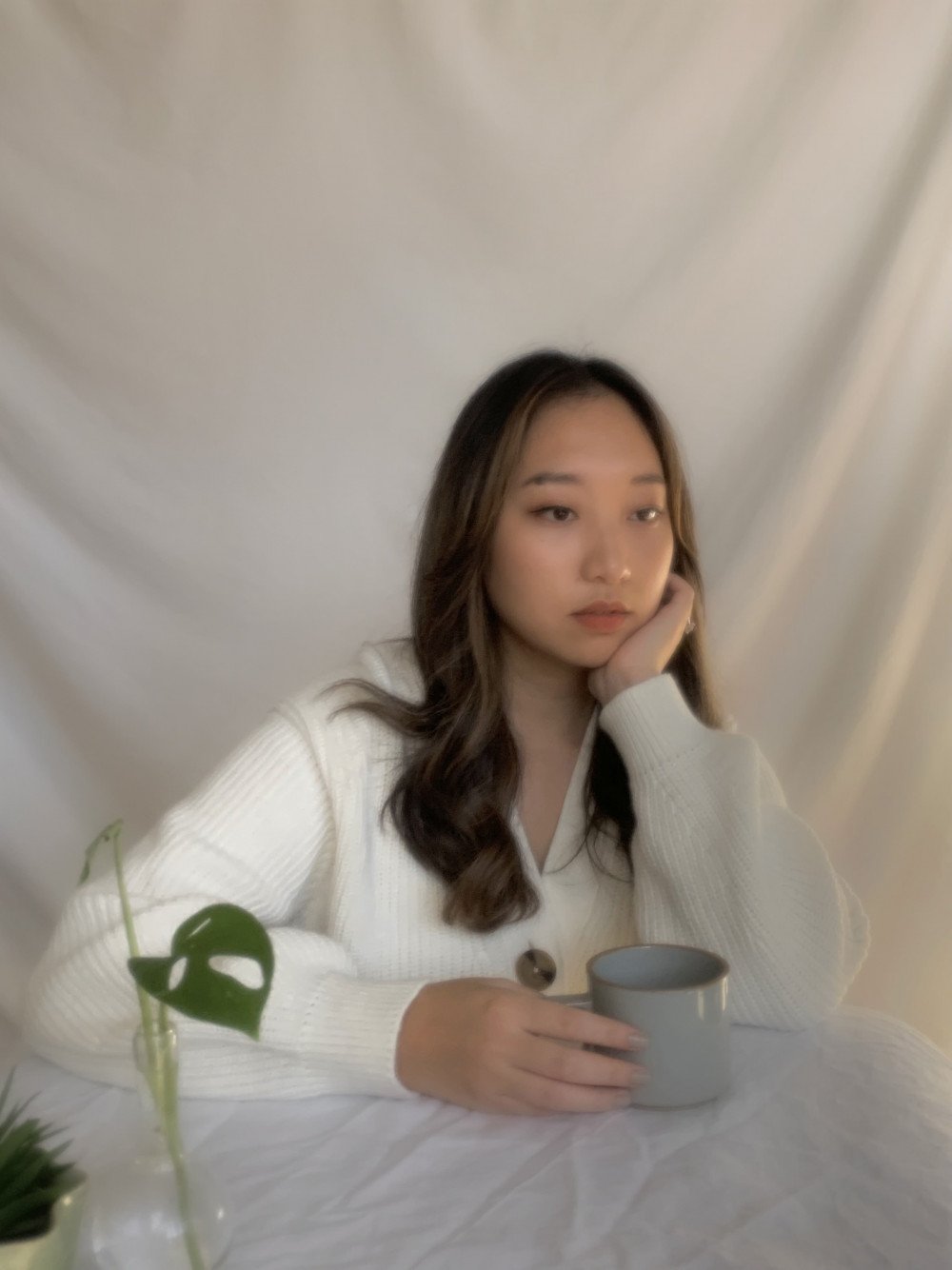 akp: What artists inspire you? Are there any musicians who have shaped your sound today or helped to influence you in some way?
Sarah: The artists that I started listening to in my angsty teenage and college years have shaped my appreciation for storytelling and poetic lyricism. Some of them include Feist, John Mayer, and Sufjan Stevens. Stylistically, I gain inspiration from artists like Crush, Bruno Major, Eloise, and Umi.
akp: How are you navigating creating music in COVID? Have things changed in your process or become difficult or different in any way? How has COVID-19 affected your life?
Sarah: Before the pandemic, I was used to having recording and production sessions in person in the studio. I've had to set up my own makeshift recording booth at home and learn how to record myself. I also connected with artists and producers who live on the opposite coast since collaborating remotely became the norm during the pandemic. One friend and producer with whom I've been working with is Patrick Hizon - we made an entire EP together remotely before ever having met in person! I think a lot of artists relate to this new way of working and collaborating with people who don't live in the same city. It was always possible before the pandemic thanks to the internet, but COVID forcing us to work remotely widened our view of what it looks like to collaborate.
akp: On the lighter side of things, have a song recommendation for our readers?
Sarah: "Pretty" by Coltran3 and Mahalia
akp: We have to ask, favorite Asian groups or artists?
Sarah: Keshi, Crush, Zion T., Heize, H.E.R., Jhene Aiko.
akp: What can we expect in the near future from Sarah Kang?
Sarah: I'm releasing my first full-length album this year called "how i remember". I'm releasing the songs one at a time every month, and the first two ("prologue" and "cheeze") are already out!


akp: Thanks so much for speaking with us, please leave readers with a little message of your choice!
Sarah: Thanks so much for having me! If you ever need some chill songs to cozy up and relax with, I hope you check out my music!
You can listen to Sarah Kang on Spotify at the following link:
https://open.spotify.com/artist/0MBNzfGHTiPYag4DupDXUj?si=yGY0f7NXQqCGtENZUqGBxQ