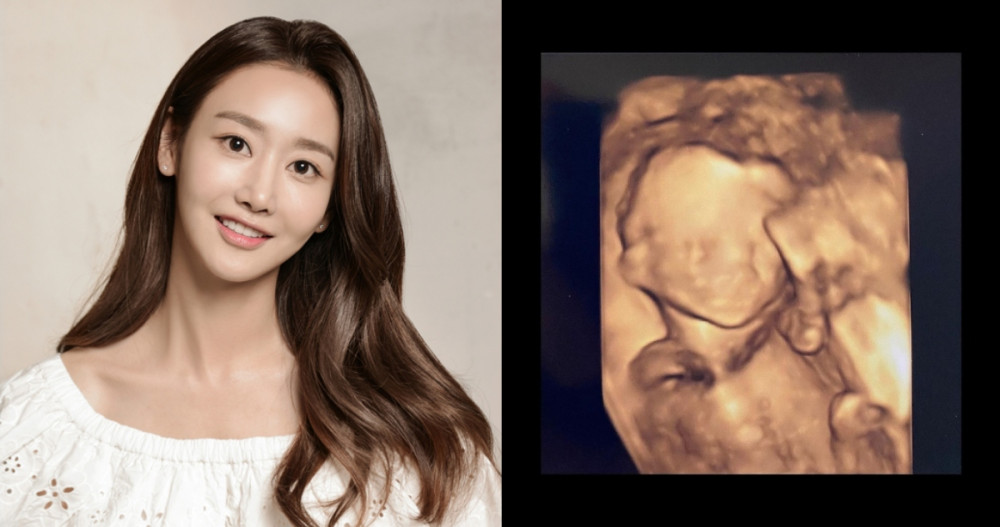 Former Crayon Pop member Gummi is pregnant with her second child!
On February 17 KST, Gummi took to her personal Instagram to reveal that she is soon due to give birth to her second child, a daughter.
Below is Gummi's personal announcement:
"It's already 100 days before I give birth.
With D-100 days left, I cautiously relay the news of my second pregnancy.
As of today, I'm 25 weeks and 5 days into my pregnancy. My stomach has come out a lot and I feel active fetal movements lately.

I always had thoughts on having a second child, but I didn't know [the child] would come so soon. So, because our child has made dad and mom's heart flutter, we gave our baby the nickname 'Shim-koong' (expression for "heart fluttering" in Korean).

Tomorrow, it changes to double digits, and I'm half worried, half excited.
I am a mom who is raising a child who is just 3 years old,
and I am already filled with worry on how I will raise two children

Woojoo is also really young, but as soon as his younger sibling is born,
my heart feels a bit sad thinking about how he will think he has to share half of our love.
(I will hug you and love you more tomorrow)

Anyhow, it is my desire, as a mother, to have Woojoo and Shim-koong get along well with each other.

Woojoo, congratulations on becoming an 'oppa', and please take good care of Shim-koong."