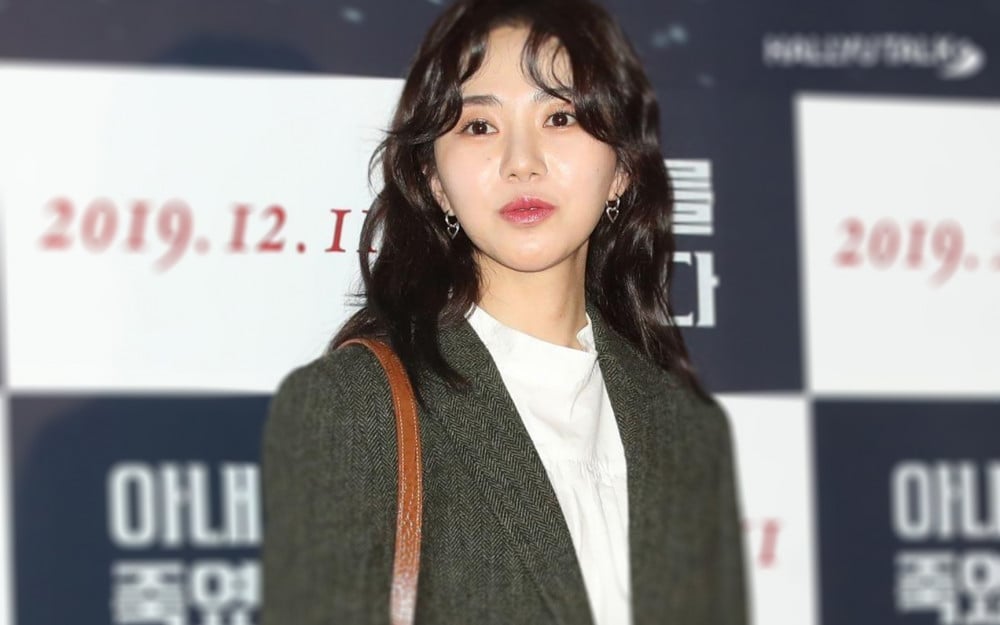 Earlier this year, former AOA member Jimin began slowly returning to social media and updating her fans for the first time after a year and a half since the AOA bullying controversy.
When Jimin returned to social media, there were some netizens who foretold that Mina will be mentioning the bullying incident again and attacking Jimin as soon as she saw Jimin back. Just as many netizens expected, former AOA member Mina posted about Jimin's bullying on her social media on February 10 KST.
On this day, Mina posted a screen captured photo of a direct message from a netizen.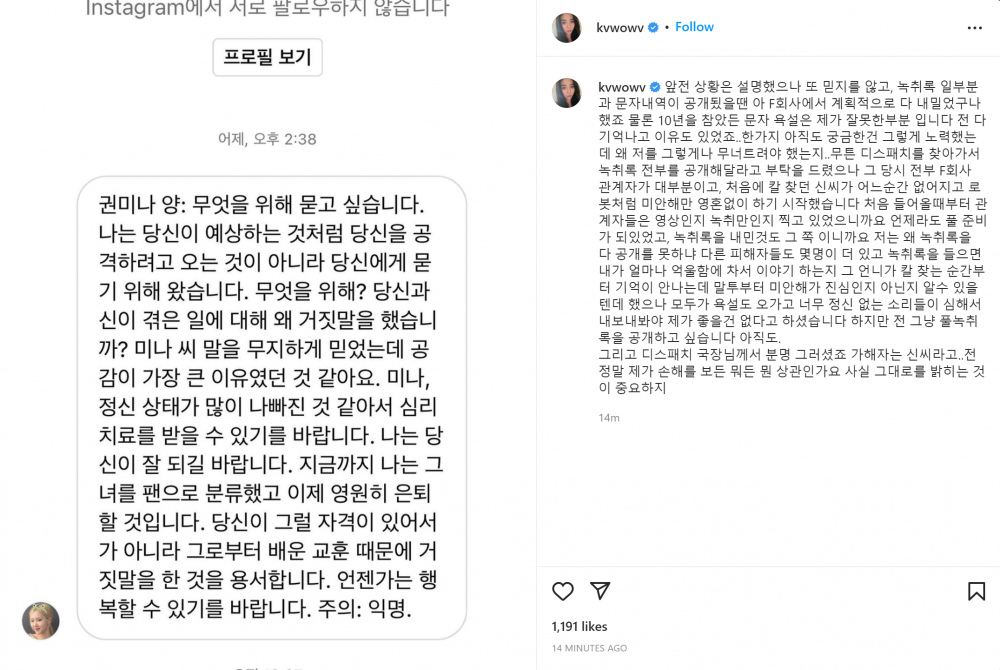 The netizen who sent the direct message wrote, "Ms. Mina Kwon: I want to ask what was that for? I am not here to attack you like you are anticipating but I am here just to ask you. What for? Why did you lie about what you and Shin (Jimin) went through? I really trusted what you said and it was because I empathized with you. Mina, I think your mental state has become worse so I hope you can get treatment. Also, I was your fan but I will forever retire from it. It's not that you deserve it but I forgive you for lying because I learned something from it. I hope you will be happy someday."

In response to this, Mina wrote once again about the bullying she went through in the captions and argued that she did not lie. She wrote, "I explained the previous situation but was not believed in again. When a part of the transcript and text details were revealed, I felt that company F had revealed it strategically. Of course, I was wrong to curse through the text whether I held it in for ten years or not. But I had reasons and remembered everything... What I am curious about still is why did they need to break me down so much even though I tried so hard..."
Mina continued, "Anyway, I went to Dispatch and asked them to release all the transcripts, but at that time, most of them were from company F. Also, Ms. Shin who was looking for a knife before disappeared and she just became a robot saying 'I'm sorry' soullessly. Also, the moment I entered, the officials were filming a video or recording audio so they were ready to release those whenever. They were the ones who released the recording. I said why couldn't they release the full recording? Because there were more victims and I felt so unjust when I was listening to the recording."
She continued to say. "I don't remember from the moment that unnie looked for the knife but I could tell from her tone whether her apology was sincere or not but there was so much cursing and there were so many hectic sounds. So I told them it would be no help to release it but I still want to release the full recording, even now. And the director of Dispatch clearly said that Shin is the perpetrator..I don't care if I lose or whatever, it's just important for me to reveal the truth as it is."