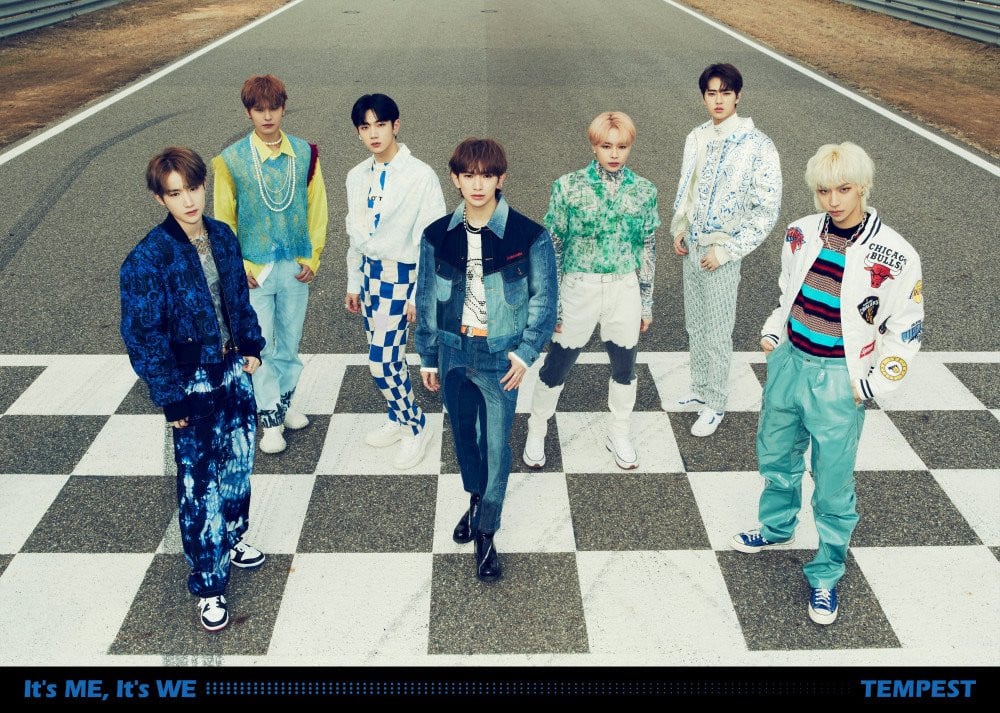 Yuehua Entertainment announced TEMPEST is postponing their official debut.
On February 14th, Yuehua Entertainment announced its upcoming 7 members boy group will be pushing back their official debut as all 7 members have tested positive for COVID-19. Initially, TEMPEST was scheduled to debut with their 1st mini-album 'It's ME, It's WE' on February 21st. The boys will now debut on March 2nd instead.
Following is the official statement from Yuehua Entertainment.
"Hello, this is Yuehua Entertainment. We are writing to notify the delay in promotion schedules and COVID-19 tests results of our artist TEMPEST (LEW, Taerae, Hwarang, Hyeongseop, Eunchan, Hanbin, and Hyuk).
Back on the 13th, one of the staff members have tested positive for COVID-19. All members immediately took rapid antigen tests following the news. After 7 positive results, the members rushed over to the hospital and took PCR tests. As a result today on the 14th, all 7 members were confirmed positive for COVID-19.
TEMPEST members have been vaccinated with second doses of the COVID-19 vaccine, and they used self-diagnostic kits before coming to perform any of their schedules. They are currently displaying cold symptoms with a slight fever and they are resting in self-quarantine per the health authority's guidelines.
As a result, we notify that 'It's ME, It's WE' will be released on March 2nd at 6 PM KST instead of the initial February 21st. We apologize to everyone who has been anticipating TEMPEST's debut.
We will do our best to support TEMPEST's treatment and quick recovery, and we promise to continue doing our best at following guidelines to ensure our artists' health and safety.
Thank you."
Meanwhile, TEMPEST will be debuting as Yuehua Entertainment's first rookie group in approximately 3 years.