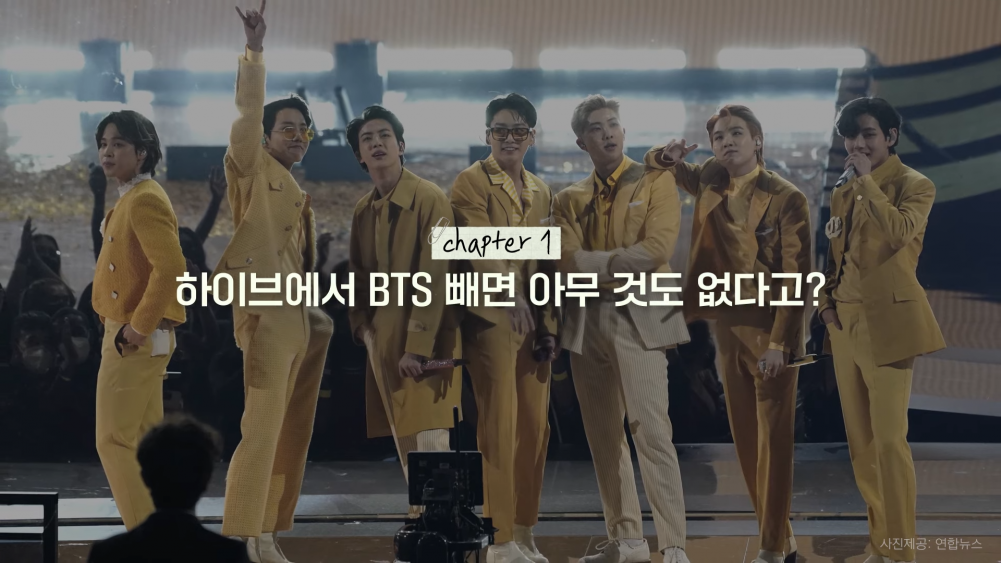 Big Hit Entertainment was able to evolve into HYBE Corporation that it is today with a market cap of 10.42 Trillion KRW (~8.7 Billion USD) thanks to the explosive success of BTS.
No one can deny that without BTS, HYBE would not have become the largest entertainment company in South Korea. Although the company had its humble beginnings, with its first seven-member boy group, HYBE and BTS were able to rise above despite all the obstacles that faced them.
Even after the immense popularity and success, the hate and criticism have yet to cease as many people say, "HYBE is an agency that only has BTS and nothing else." Many of these people who criticize the company state that HYBE has nothing to boast of except their Billboard-topping group, BTS.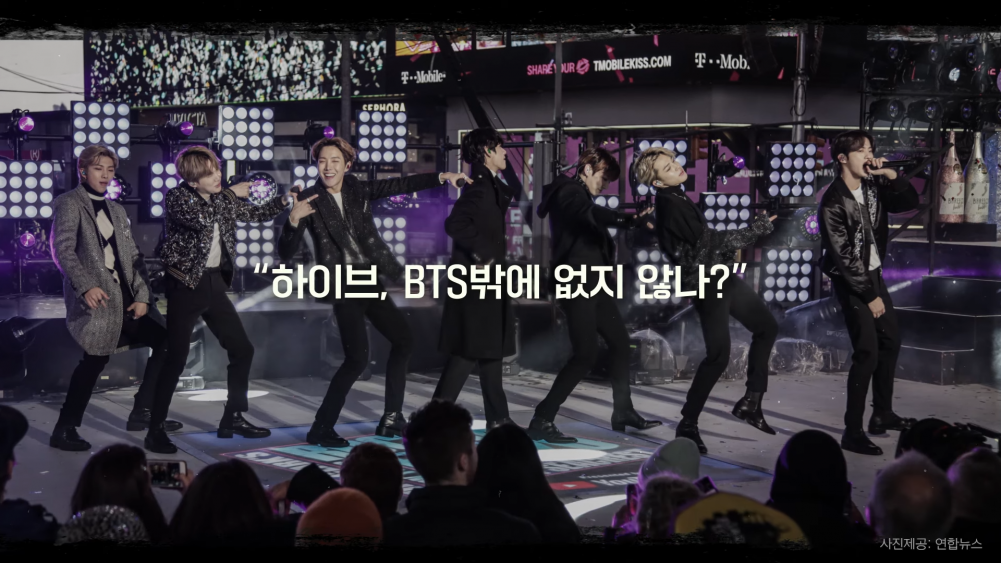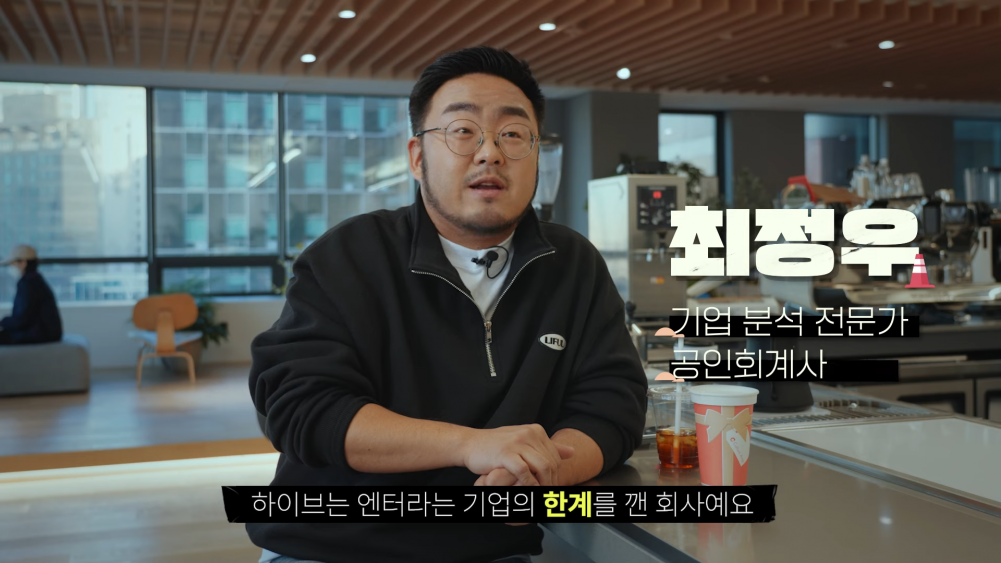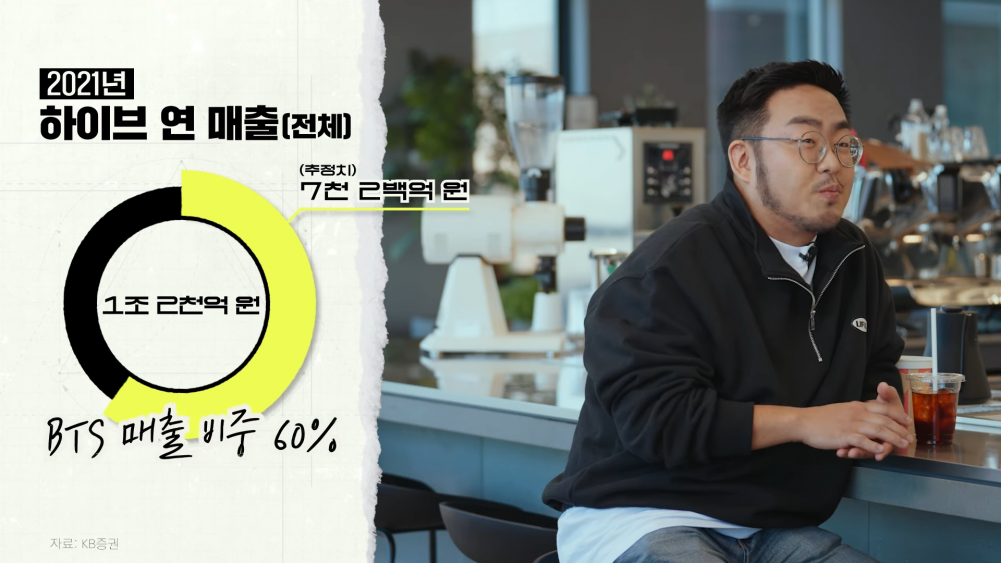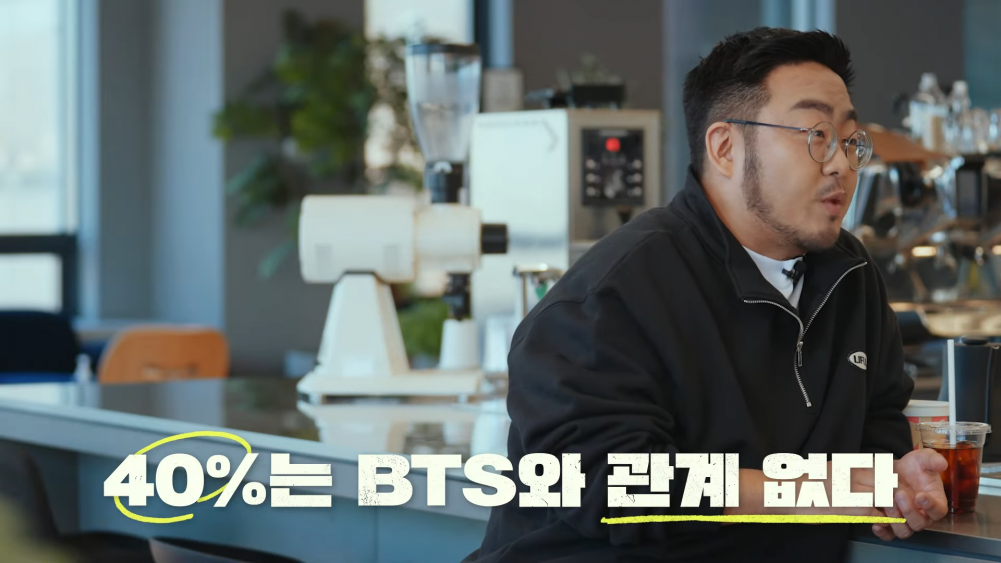 However, one business analyst thought differently and gave his insight on that statement. In a recent YouTube video, business analyst Choi Jung Woo explained that HYBE Entertainment is a company that is still growing, and it is no longer simply an entertainment agency anymore. He delved deep into the company revenue data and information to explain the company's growth.
He explained that it is true that BTS is significant and essential to HYBE since the majority of the company's revenue comes from the group. In 2021, BTS accounted for 60% of HYBE's revenue, but he argued that also means that 40% came from other sources besides BTS.
He further explained that in 2019, BTS accounted for 97% of HYBE's revenue, in 2020 it was 85%, and in 2021 it was 60%. Pointing out that each year, HYBE is earning more revenue from other sources besides just BTS, while HYBE's revenue grows each year (580 Billion KRW/483 Million USD in 2019, 790 Billion KRW/658 Million USD in 2020, and 1.2 Trillion KRW/1 Billion USD in 2021). This is because HYBE has expanded into other fields of business, such as acquiring artist IP.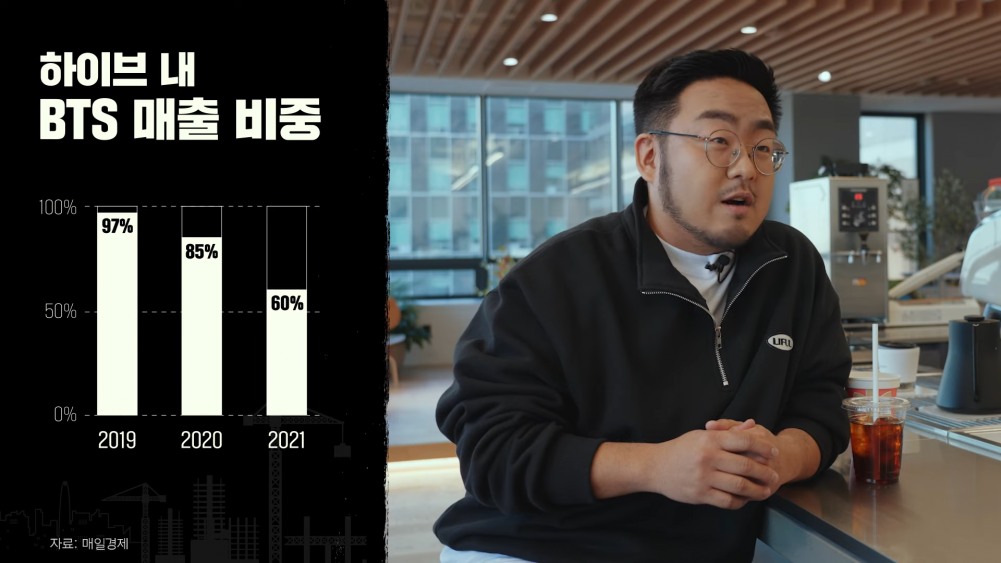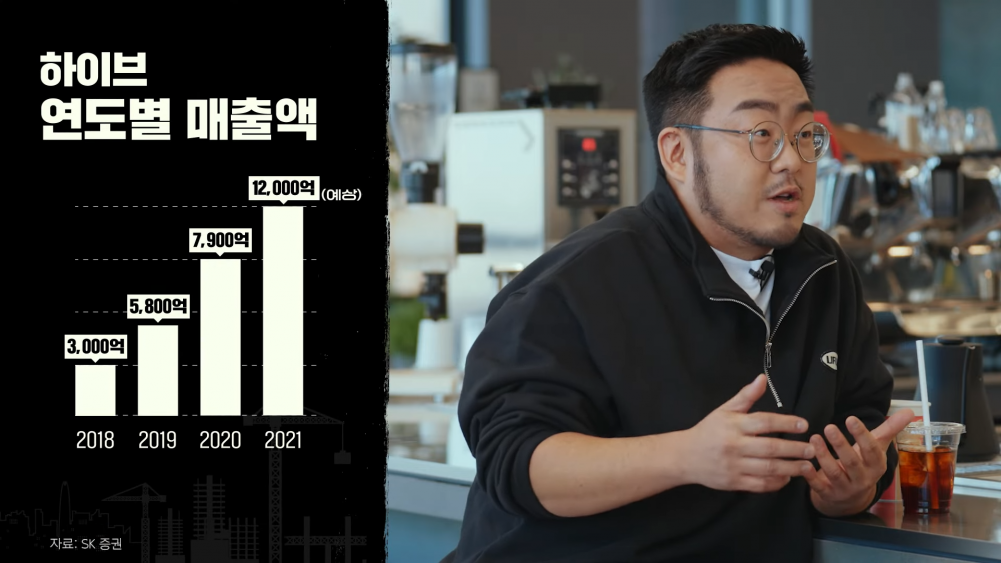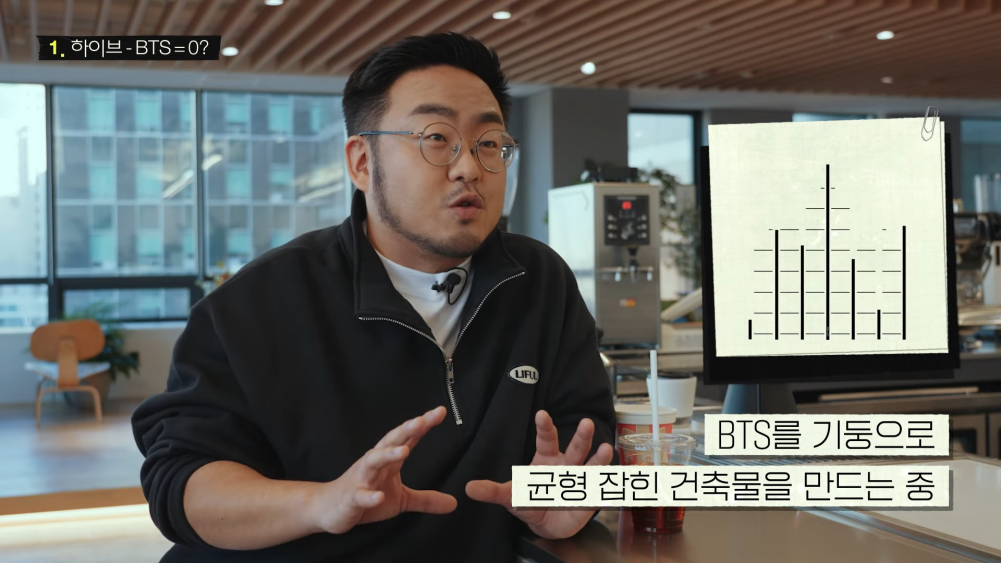 Therefore, the analyst explained that HYBE is currently still growing and molding the formation of its businesses through diversification. In each business, a product that gains explosive success is needed to become the pillar of a business. Likewise, BTS became the pillar for HYBE, but the company has already spread to other businesses to build other pillars such as Weverse.
He explained that Weverse has become another pillar of HYBE, earning a significant portion of the companies revenue as the online fan communication platform acquired huge artists such as BLACKPINK, a girl group from a rival agency. Additionally, Weverse has also grown to provide many services to fans and differentiated itself from the other existing fan communication platforms.