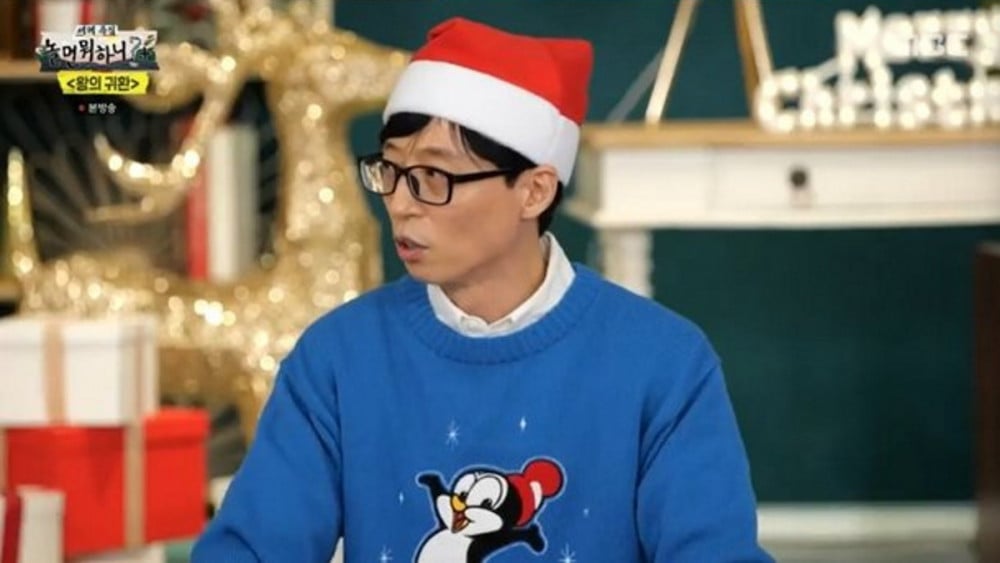 Yoo Jae Suk opened up about his experience with COVID-19.

On the January 1st episode of MBC's 'How Do You Play?', Yoo jae Suk discussed being sick with COVID-19 and being in quarantine. He expressed, "I was able to recover thanks to everyone's support. I'm sorry for causing concern with the sudden news."

Yoo Jae Suk added, "When I got the call I was positive, I felt drained of all energy. Fortunately, I had no symptoms. That's why I recovered quickly, but it made me realize I should be more careful." He continued on his time in quarantine, "I was in a small room and lived like I was in the movie 'Oldboy'. I had to wear plastic gloves even to eat food. I would wake up at 6:30AM and call my colleagues in self-quarantine. I called people too much."

He continued, "Around 10AM, I got a call from Jo Se Ho. We were in video call, but he called me from his house without a shirt on. I'd call HaHa, Jung Jun Ha, and Shin Bong Sun. I called Lee Mi Joo afterwards, and she sent me a video titled, '31 ways to have fun by yourself,' which I watched."

Yoo Jae Suk concluded, "I really missed my kids, but I couldn't see them. We video-called a lot. My family also had to self-quarantine because of me, so that made me even more emotional."

Yoo Jae Suk went on a short hiatus after testing positive for COVID-19 last month.