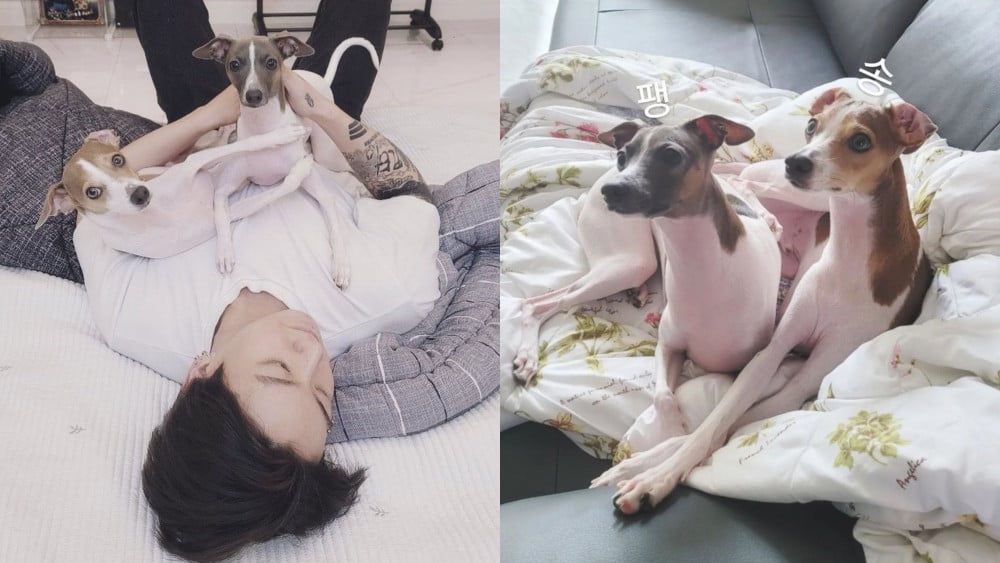 BTS's Jungkook and his dogs are trending!
Jungkook has recently shared photos of him and his adorable dogs in his Instagram post and stories. He finally introduced the name of his new charming pets 'Paeng' and 'Song,' and he also created an Instagram highlight for his two dogs compiling their lovable photos named 'SongPaeng-ie.'Jungkook now has 4 pets in total, including Bam and Gureum.
Jungkook is trending worldwide on Twitter with over 600,000 tweets as fans find Jungkook's photo of him hugging his two dogs sweet and cute. Paeng and Song are Italian Greyhounds.

Stay tuned for updates on Jungkook and BTS.