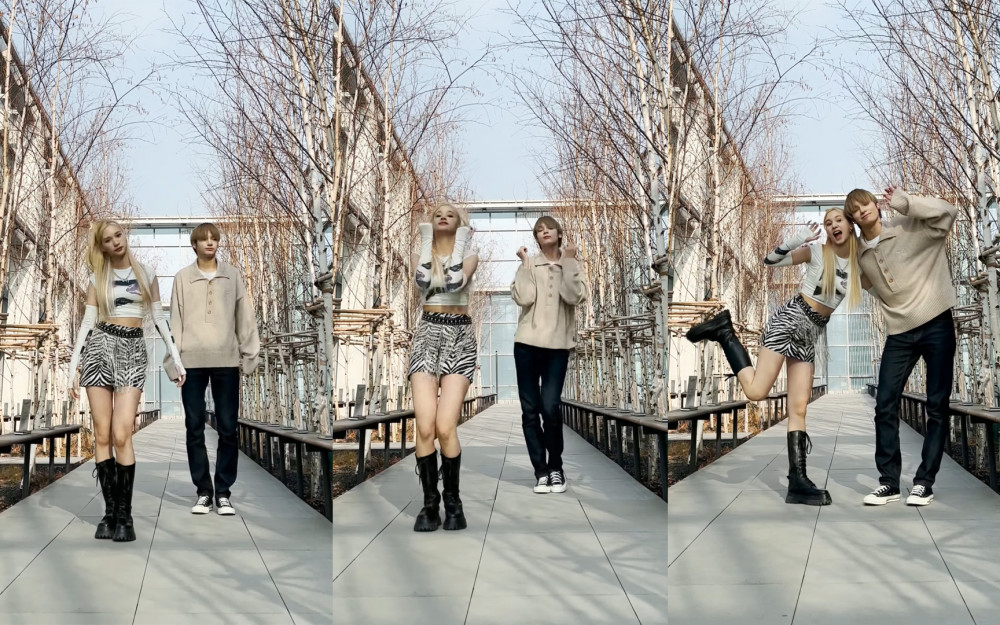 The rookie girl group Kep1er made their successful debut earlier this month.
Even before its debut, this girl group has been garnering much attention as the members were selected through a rigorous competition on the survival audition program 'Girls Planet 999.'
Additionally, the girl group has set new records as they sold over 200,000 copies of their debut album during the first week of sales. The music video for the girl group's title track "WA DA DA" also gained more than 30 million views on YouTube in less than a week.
Continuing with the success, the girl group also began a "WA DA DA" challenge, and TXT's Hueningkai has joined his sister to partake in this new challenge.
The challenge was shared on various online communities, where many netizens praised the siblings for their exceptional dance and performance skills.
Netizens commented, "This is so cute," "I think they're at the HYBE company," "They're both so tall," "It's really good seeing another idol sibling performing together," and "They're really good at dancing."
Some netizens pointed out that Hueningkai seemed to have more experience and talent when it comes to performing, as his dance skills stood out. Netizens commented, "The older brother is definitely better dancing," "I didn't realize when Hueningkai was with TXT, but he's really good at dancing," "I got to be honest, Hueningkai is much better at dancing," "His dance moves are very clean cut," "I think he's the talented one in the family, although all the siblings are talented," and "Yeah, he's definitely much better when doing this choreography."