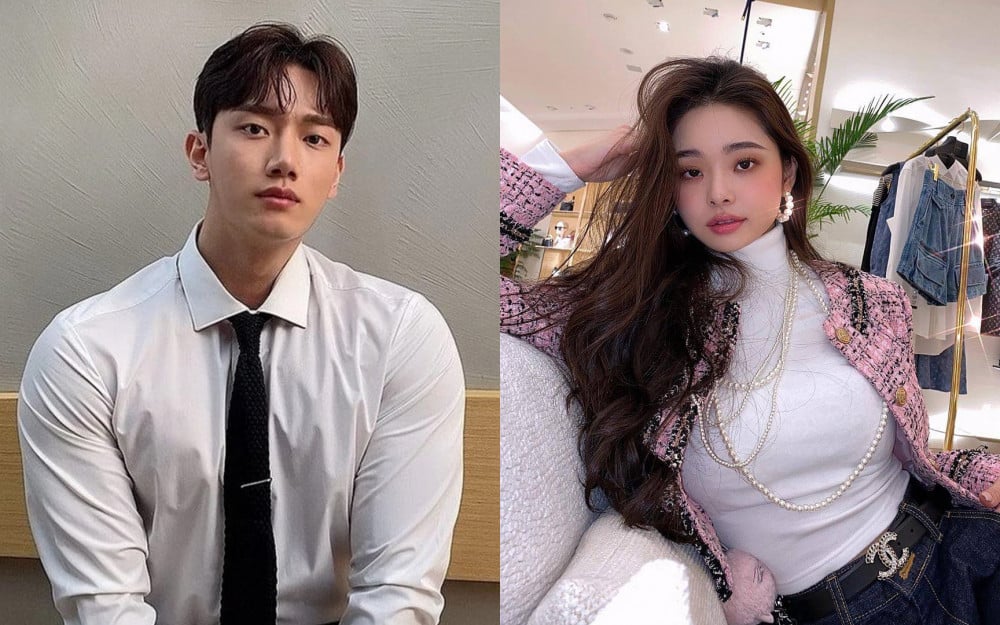 'Single's Inferno' contestants Kim Hyun Joong and Song Ji Ah (YouTuber Free Zia) garnered much attention for their love line in the show. The two of them had expressed their attraction towards each other from the beginning of the show and were able to escape the island as they chose each other as their mates.
In particular, Kim Hyun Joong received much support from viewers as he showed his unchanging love toward Free Zia. The two received much love from fans and received much support for their love to continue.
However, their love line was only short-lived as Free Zia was received embroiled in a controversy over wearing fake items from luxurious brands on her social media, as well as on the show. With the heightening of the controversy, some netizens found that Kim Hyun Joong, who was previously following Free Zia on Instagram, was no longer following the YouTuber. Hence, many speculated that Kim Hyun Joong was moving to cut ties with the YouTuber as the controversy was becoming worse.
In response to this, Kim Hyun Joong personally spoke with the news media outlet, MK news, and explained why he had unfollowed Free Zia. He expressed how taken aback he was when people were speculating that he was trying to cut ties with Free Zia by unfollowing her.
Kim Hyun Joong explained, "We still have good feelings toward each other and we still contact each other in between broadcasts. What reason would I have to cut ties with her?" He continued to explain, "I can't share with you the details of my conversations with Ji Ah because of the broadcast contract and also other reasons. But I want to say I have no ill feelings towards her."
He then explained the reason he unfollowed her on Instagram. He explained, "Well many people are interested in us and Ji Ah wasn't following me in the first place. So I didn't want to create various talks about this, so I just unfollowed her. There are no other reasons. To be honest, at that time, I didn't even know she was embroiled in a controversy."
Kim Hyun Joong shared, "To be honest, I couldn't contact her more because of the reports. I'm actually cautious about talking about this right now but from what I experienced, Ji Ah is a really kind and bright person. She's someone who lives diligently."
He also confessed that he had a hard time due to the harsh, malicious comments and misunderstandings that were different from the truth. He explained, "I did expect there to be biases and misunderstandings (due to the vast editing of the show) but there were malicious comments that crossed the line. I was having a hard time during the filming because of a dislocated shoulder and my facial expressions from the pain were interpreted differently so that was unfortunate."
He added, "Everyone has their strengths and weaknesses so I wish everyone wouldn't hate so much. I just wish people won't judge and hate after just seeing one side of the story."