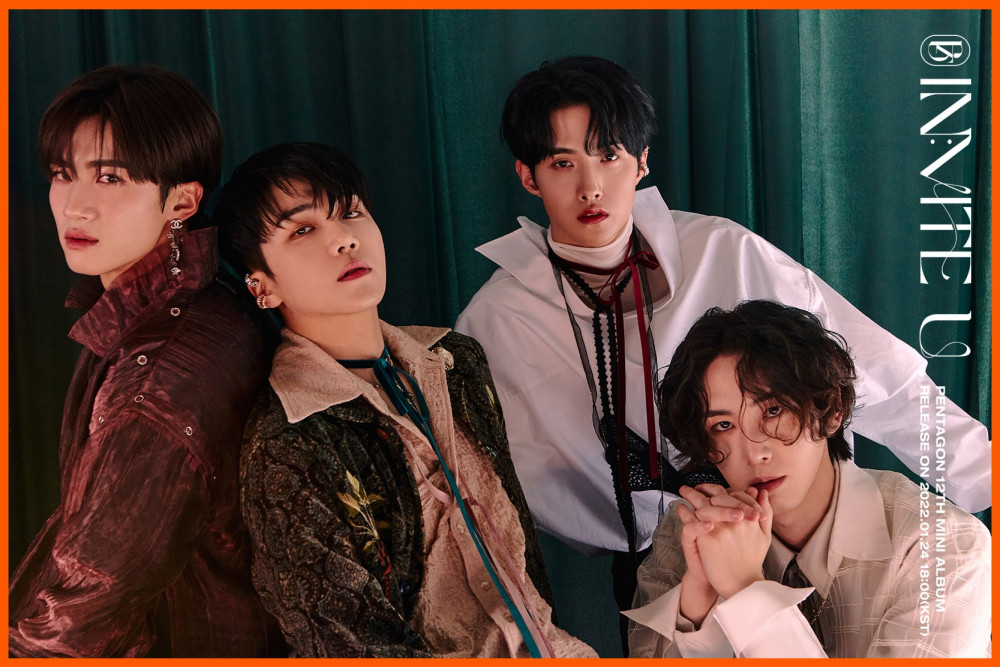 Pentagon continues to prepare for their comeback as they release more individual teaser photos.
For their next comeback, Pentagon has prepared an elegant and luminous concept in which all the members dazzle. The group has begun releasing individual teaser photos starting with the photos of Kino, Hongseok, Yuto, and Wooseok.
Then on January 13 at midnight, Pentagondropped the dividual teaser photos for Yeoone, Jinho, Shinwon, and Yanan. In these latest photos, the four members also display their chic and mature charisma, enchanting their fans.
Stay tuned for their album release on January 24 KST, and look out for more teasers to come.