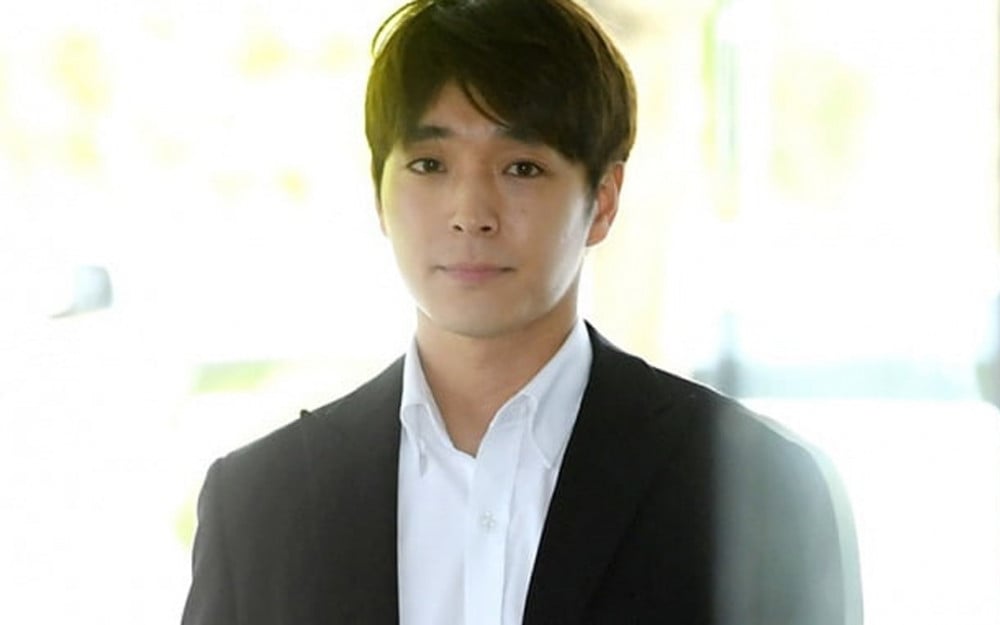 Former singer and convicted sex offender Jonghun was spotted attending church service with his mother, following his release from prison.

Jonghun, a former member of the group F.T. Island, was sentenced to prison for a sexual offense and was involved in the 'Burning Sun' scandal, was released from prison after serving two years and six months.

On January 12, 'The Fact' released a video titled " 'Jung Joon Young's group chat room' Choi Jonghun, two months after being released" on their YouTube channel.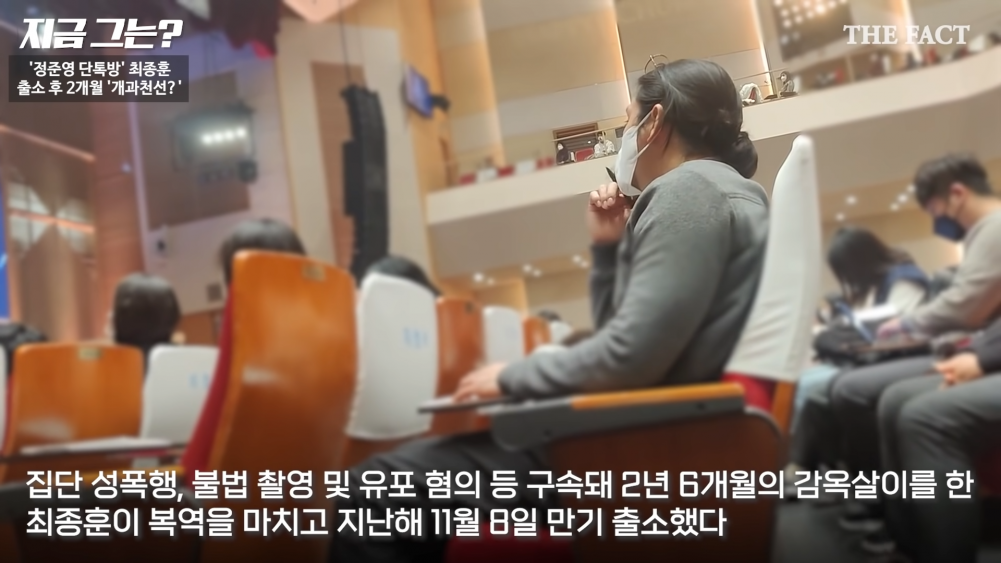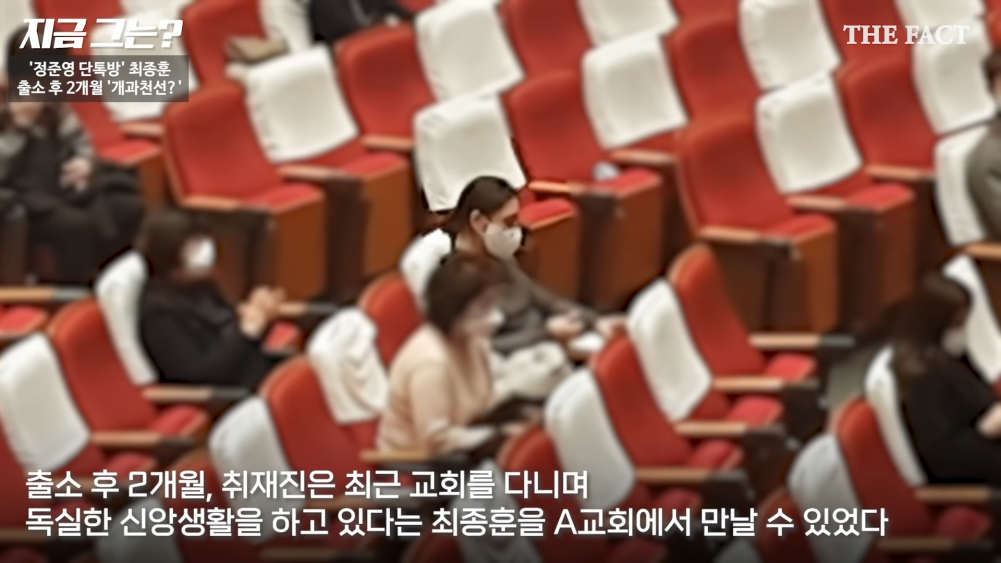 The video showed Jonghun attending service at a church with his mother. He had long hair tied back into a ponytail, glasses, and a mask on. When a reporter for 'The Fact' attempted to interview Jonghun in the parking lot of the church, Jonghun seemed taken aback and said, "How did you know that I came here? Do the church people really just leak my information like that? I have a bad trauma too, this is shocking. What can I say if you just shove the voice recorder in my face like that?"

As the interview continued, Jonghun is seen calling out to his mother for help, saying, "Mom, the reporters are, like, suddenly interviewing me."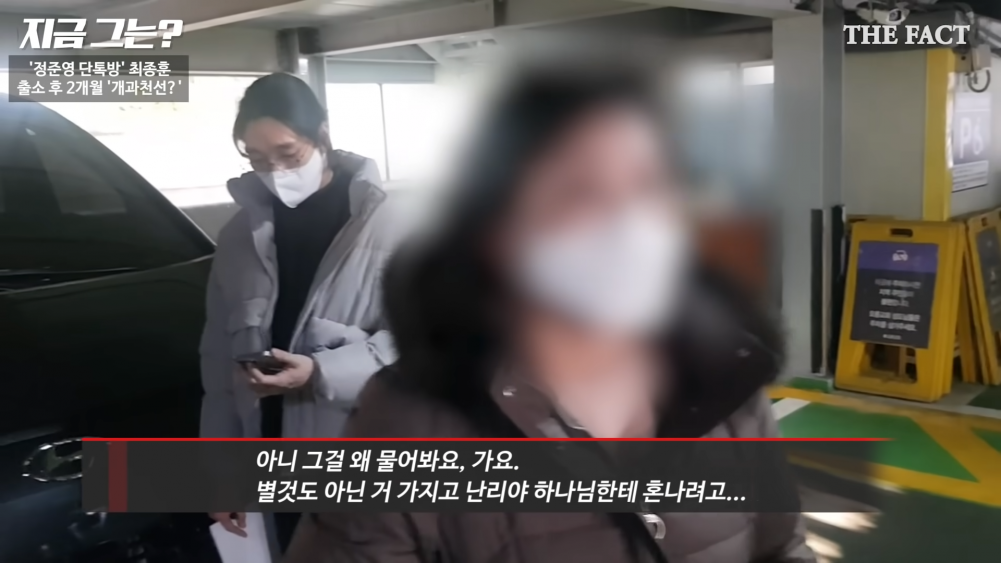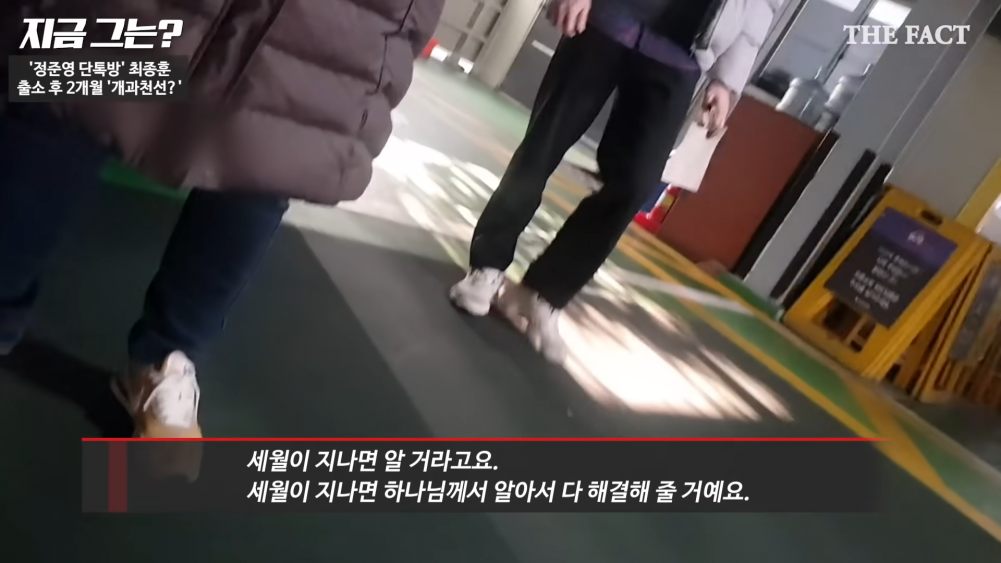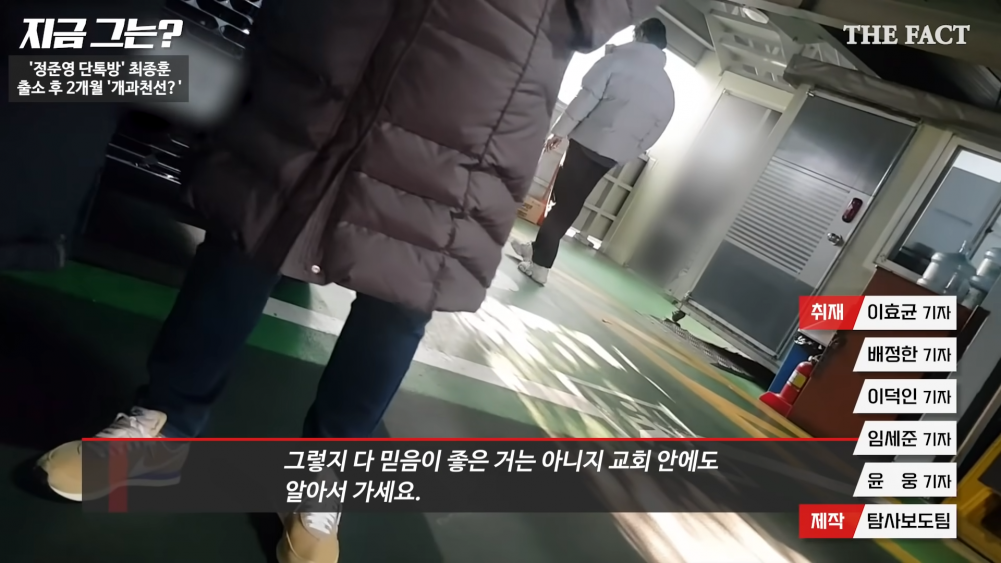 Jonghun's mother then rushed over to her son's side and yelled at the reporters. She yelled, "Why are you asking him that? Leave. Why are you making a fuss over something that what was no big deal? You will be reprimanded by God. No thank you. Why are you doing that to someone who is trying to live a life in faith? When time passes, God will automatically solve everything for us. Later, the results will all be okay. Just you wait and see."

In January and March 2016, Choi Jonghun was accused of sexually assaulting and illegally filming the woman with Jung Joon Young, former Burning Sun MD Kim, office worker Kwon, and former entertainment agency employee Heo Mo.




They were arrested and charged with sexually assaulting a drunken woman in Hongcheon, Gangwon Province, in January 2016, and Daegu in March.

The first trial sentenced Choi Jonghun to five years in prison, but the sentence was commuted after taking into account the fact that he had reached an agreement with the victim in the subsequent appeal.

In May 2019, the court sentenced Choi Jonghun to two years and six months in prison for violating the Act on Special Cases concerning the Punishment of Sexual Violence Crimes (special level rape), and he was released on November 8, 2021.

After seeing the latest video of the former singer and his mother's reaction, many Korean netizens were baffled and left comments on this issue. Netizens commented, "His mom makes it a no big deal so her son thinks the crime he committed was no big deal," "His mom is uneducated...what kind of thing is a big deal then?" "So that's how he was raised. What he did was no big deal..." "Mother, your child did something atrocious and you're saying it's no big deal? what about the victim who suffered? I hope he doesn't appear in public and lives in private forever. I don't even want to see articles about him," "His mother is like that so that's why he ended up like that," "You'll be reprimanded by God...that's hilarious," and "No big deal? I wonder if she can say that if her daughter was the one who was raped."