[CW/TW]
The drama 'The King of Tears, Lee Bang Won' brought shock and extreme anger as the horse involved in a dangerous stunt died due to complications from the accident.
On January 20, the Korean Animal Welfare Association (KAWA) revealed that the horse that was involved in an action scene in which the horse fell had died. The association began by explaining, "The Korean Animal Welfare Association raised allegations of animal abuse while filming a scene in the KBS drama 'The King of Tears, Lee Bang Won.' In this regard, we have secured a video from the filming of the drama."

In the video, the horse is seen running and then suddenly flipping in the air until it falls and lands on its neck. With a more careful look into the footage, it is revealed that wires are attached to the hind legs of the horse, which is suddenly yanked with immense force, causing the horse to suddenly flip in mid-air before falling. What disheartened netizens the most is the fact that no one comes to check on the lifeless horse lying on the ground.
The Association revealed that KBS had confirmed that the horse had died a few days after the accident due to complications from the accident. This caused many netizens to become enraged as it took KBS a few days to check on the well-being of the horse and only checked when inquired by the KAWA.
These netizens took to various online communities to express their anger and even started a Blue House petition asking all those involved in the filming and those responsible to be severely punished. The petition quickly racked up thousands of signatures in support as it received 35,747 signatures as of January 20.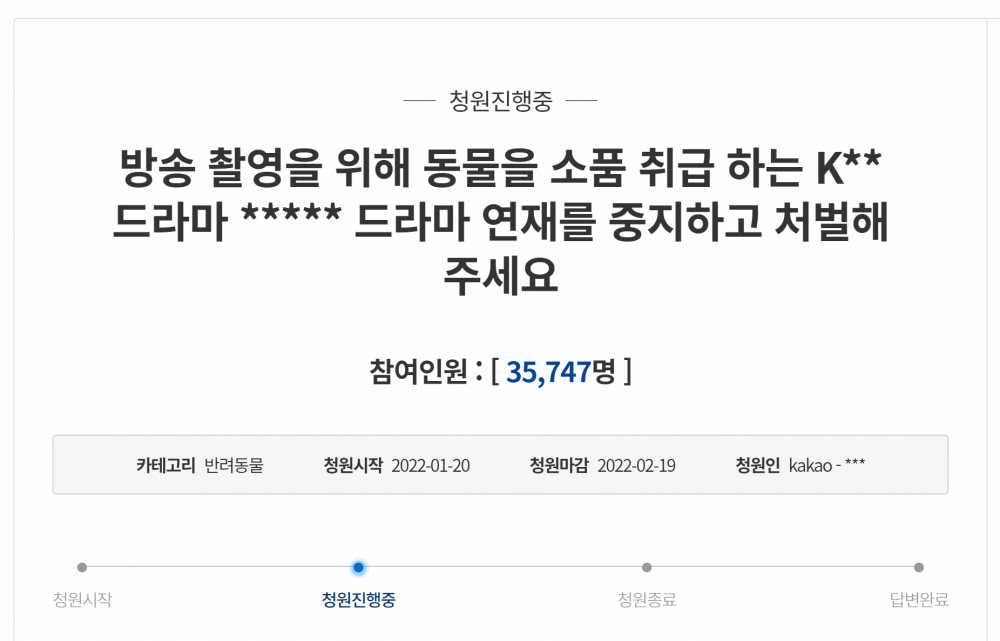 Some even took it further and went to the lead actor, Joo Sang Wook's social media account to express their anger toward him as well. Many of these netizens criticized that he had been negligent as well and asked for a proper explanation.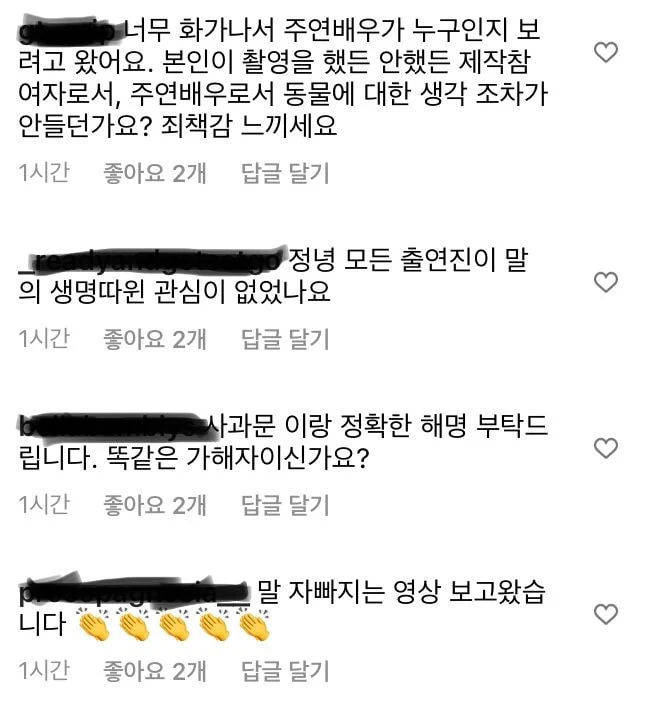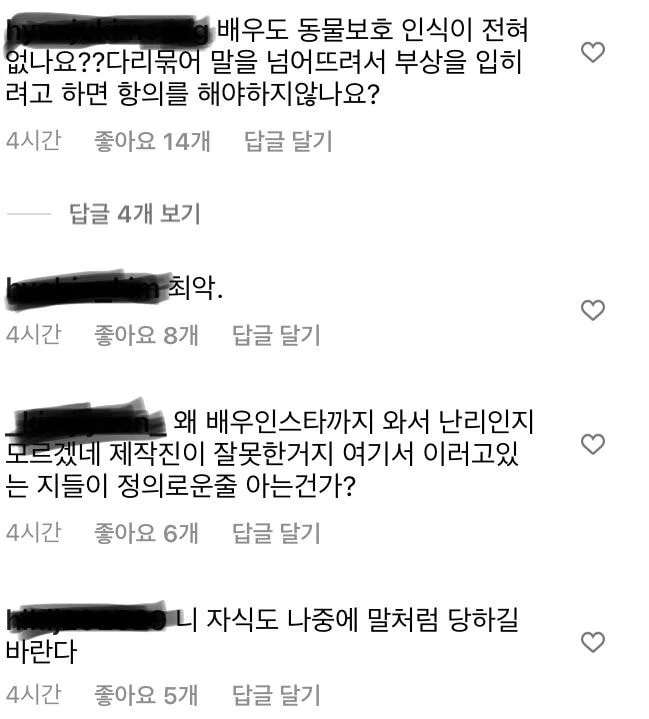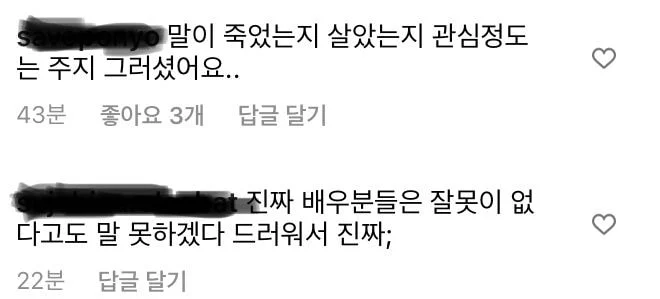 These netizens commented, "I'm so mad, so I came to see who the main actor was. Doesn't matter if you were part of that filming but as someone participating in the production, didn't you think about the animal? please feel some guilt," "Do the cast members not care for the horses' life?" "Please upload an apology and a clear explanation. Aren't you the same perpetrator?" "I came here after seeing the horse fall," and "Do the actors not have any awareness about protecting the animal?? Didn't you protest when they were trying to tie the horse's leg and make it get hurt?"