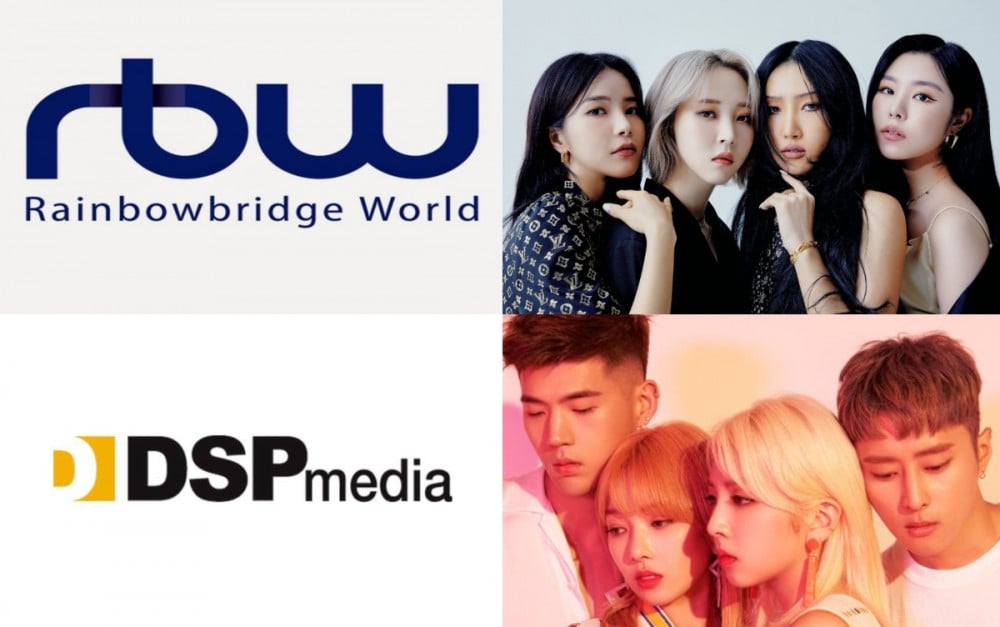 MAMAMOO's agency RBW selected DSP Media as their first M&A investment destination since going public. Beginning with their acquisition of DSP Media, RBW will begin their full-fledged music intellectual property (IP) and non-fungible token (NFT) business.

According to the investment banking (IB) industry, on January 26 KST, RBW will acquire more than 51% of DSP Media's shares and incorporate it as a subsidiary. Further, RBW soon plans to sign a stock purchase agreement (SPA) with DSP Media's largest shareholder. DSP Media is the successor of Daesung Enterprise, which was founded in 1991 by the late CEO Lee Ho Yeon. DSP Media grew into one of the leading entertainment companies, and created top artists such as Sechs Kies, Fin.K.L, Click B, and KARA. In particular, RBW has now gained an even stronger artist lineup with their acquisition of DSP Media, including KARD, MIRAE, and more. Last year, RBW also acquired WM Entertainment, which manages Oh My Girl and ONF.
Regarding the acquisition of DSP Media, RBW's CEO Kim Jin Woo stated, "With this acquisition, we will be able to prepare for new businesses related to the metaverse such as NFT, which uses music IP, while taking care of both size and speed. Together with DSP Media, [an agency] that has 30 years of history, this will mark an important opportunity for RBW's next-generation branding."