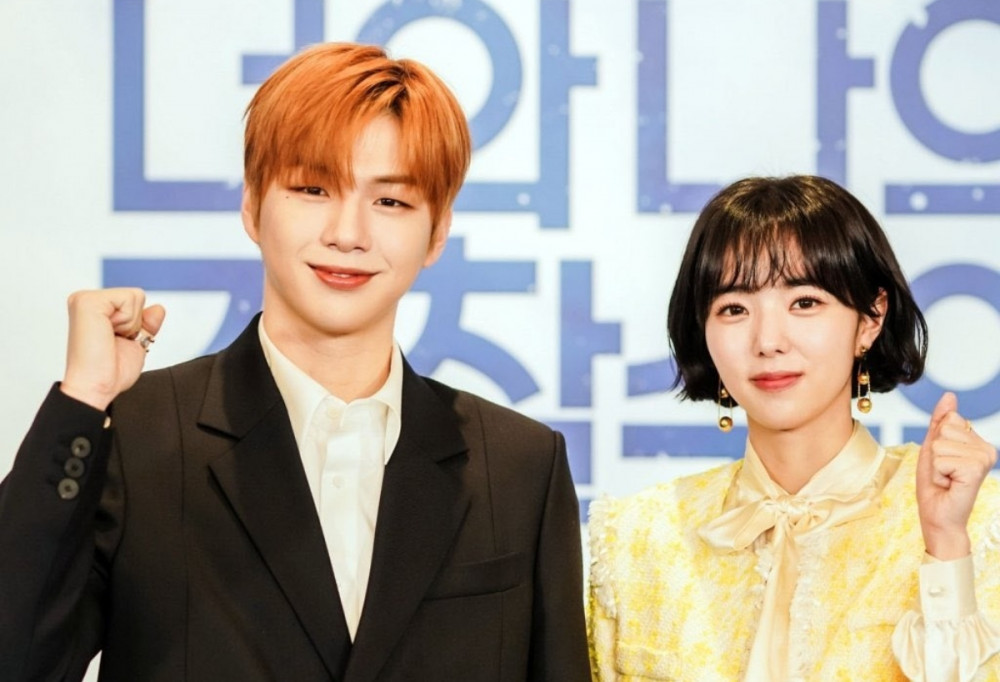 Kang Daniel and Chae Soo Bin attended the press conference for their new Disney Plus original series 'Rookie Cops'.

On January 26 KST, the press conference for the new Disney Plus original series 'Rookie Cops' was held. Here, Kang Daniel, Chae Soo Bin, Lee Shin Young, Park Yoo Na, and director Kim Byung Soo attended the event. In the series 'Rookie Cops', Kang Daniel plays the role of Wi Seung Hyun, who enters the police academy in order to follow in the footsteps of his father, whom he respects. Seung Hyun then meets the unpredictable but lovely Go Eun Gang (played by Chae Soo Bin) and together, they experience growth in love, work, and in their lives.

When asked why he decided to challenge himself with acting for the first time, Kang Daniel replied, "I was waiting to find a project that was right for me. It's a little odd for me to say this myself, but I get a lot of script offers. When I read the script for 'Rookie Cops' I liked the chemistry I saw between peers of similar age. So, I chose this project because I thought it would be my last youth drama. I began to really want to do this, as if something had possessed me, and I attended my first filming."
Kang Daniel then revealed, "I learned a lot from Soo Bin noona and received a lot of lessons. Soo Bin noona is really friendly and so kind." Chae Soo Bin then drew laughter when she stated, "I myself had a hard time with the action scenes, but whever Daniel would finish filming the action scenes he would come up to me and ask 'I did well, right?' and be proud. He was like a son."
Meanwhile, 'Rookie Cops' will be released through Disney Plus on January 26 KST.