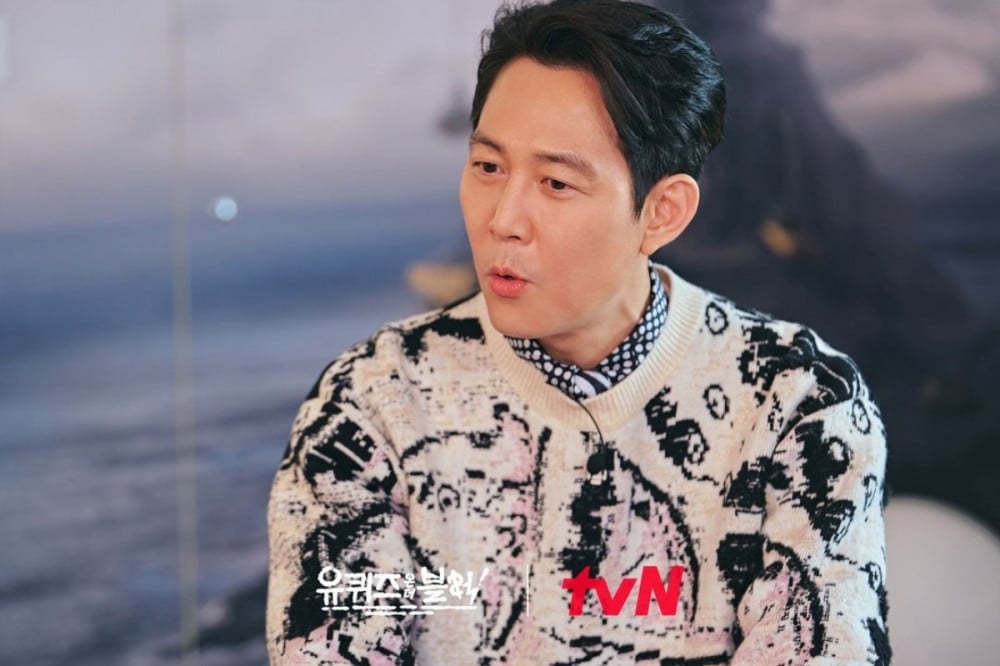 Actor Lee Jung Jae opened up about growing up poor on the latest episode of tvN's 'Yoo Quiz On The Block'.

On the January 12 KST broadcast of 'Yoo Quiz On The Block', Lee Jung Jae stated that his driving force as an actor is "to choose a character or genre that I have never tried before". This also influenced his decision to play the role of Sung Ki Hoon in the hit Netflix series 'Squid Game'.

Lee Jung Jae then revealed that he actually comes from a very poor background. He stated, "There are always only luxurious, stylish, and clean-cut keywords surrounding [the name] 'Lee Jung Jae'. However, when I was young I lived in a house just about the same size, actually even smaller than [Sung Ki Hoon's]. At least [the Squid Game filming set] had two rooms, but I lived in a house that only had a living room with absolutely no rooms. Here, I have the memory of eating rice with only a few side dishes." He continued, "When I first went to the filming site in Ssangmun-dong, I reminisced about my past a lot. I also remembered my mother having a hard time. So whenever I had time, whether in the morning or at night, I continued to walk on the path by the marketplace. Doing that, I naturally became Sung Ki Hoon."