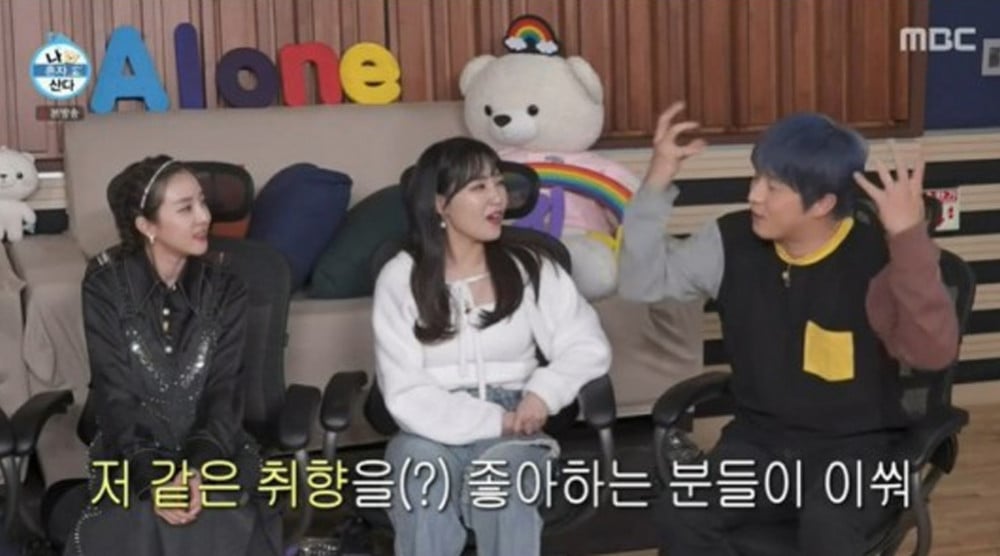 In the latest episode of 'I Live Alone,' Kian84 spent the time preparing for the new year.
In this episode that aired on January 14, Kian84 also got a hairdo change as he dyed his hair to a light green color. Additionally, he spent time with his mother, who came over to his house to celebrate the new year with him.
Kian84 revealed that he wanted to try something new for the last year in his 30s. He explained, "This year is my last year in my 30s. I wanted to do an extreme change before going onto my 40s."
When his mother saw his new hairstyle, she praised him, saying it looks good on him and that he looks ten years younger. During dinner time, Kian84 and his mother spent quality time with each other as they sat down for a meal. During this time, his mother shared her wishes for her son for the new year and expressed how she wants him to find a good match and get married.

In his defense, Kian84 told his mother, "There are women who like me, and they would ask me out to eat with them. I just turn them down." The cast members of 'I Live Alone' expressed their disbelief in the studio, to which Kian84 elaborated in his defense, "There are women who like me, it's just that the women I like don't like me."
Also, on this day, Kian84's mother explained how happy she was to see that Kian84 seemed less stressed than the time he was drawing his webtoon. She explained, "After you finished your webtoon, you changed. You became brighter." Kian84 also explained, "During the time when I was drawing the webtoon, I can see the ranking of the webtoon in real-time so I was stressed." He added, "I am very happy right now."
Therefore his mother went on to say, "So I won't stress you either and won't push you about this matter but I still have one last wish. I want you to be married before it's too late," making everyone laugh.