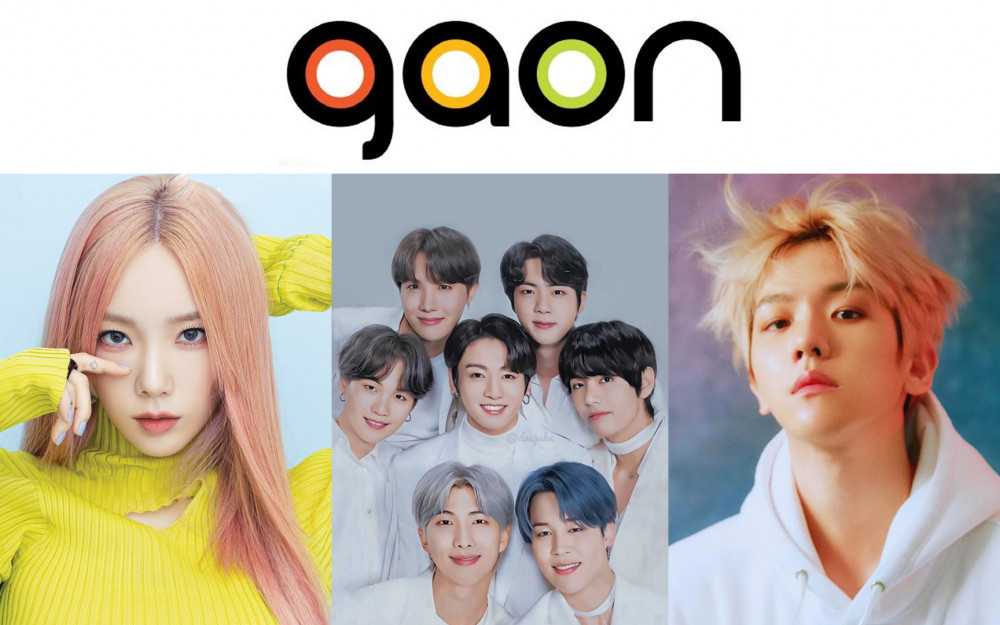 BTS and Baekhyun were revealed to be the artists who sold the most number of albums among the K-pop artists who made their debut in the past ten years.

On January 7, the Korea Music Contents Association released the results of the 'Top Artists who sold the most cumulative albums' based on the artists who debuted since 2011 using data from Gaon chart.

The association summarized the number of albums that each K-pop artist who debuted in the 2010s and highlighted the achievements that the artists made in the past ten years. These artists have been considered to be the spearheads setting the global K-pop trends all across the world.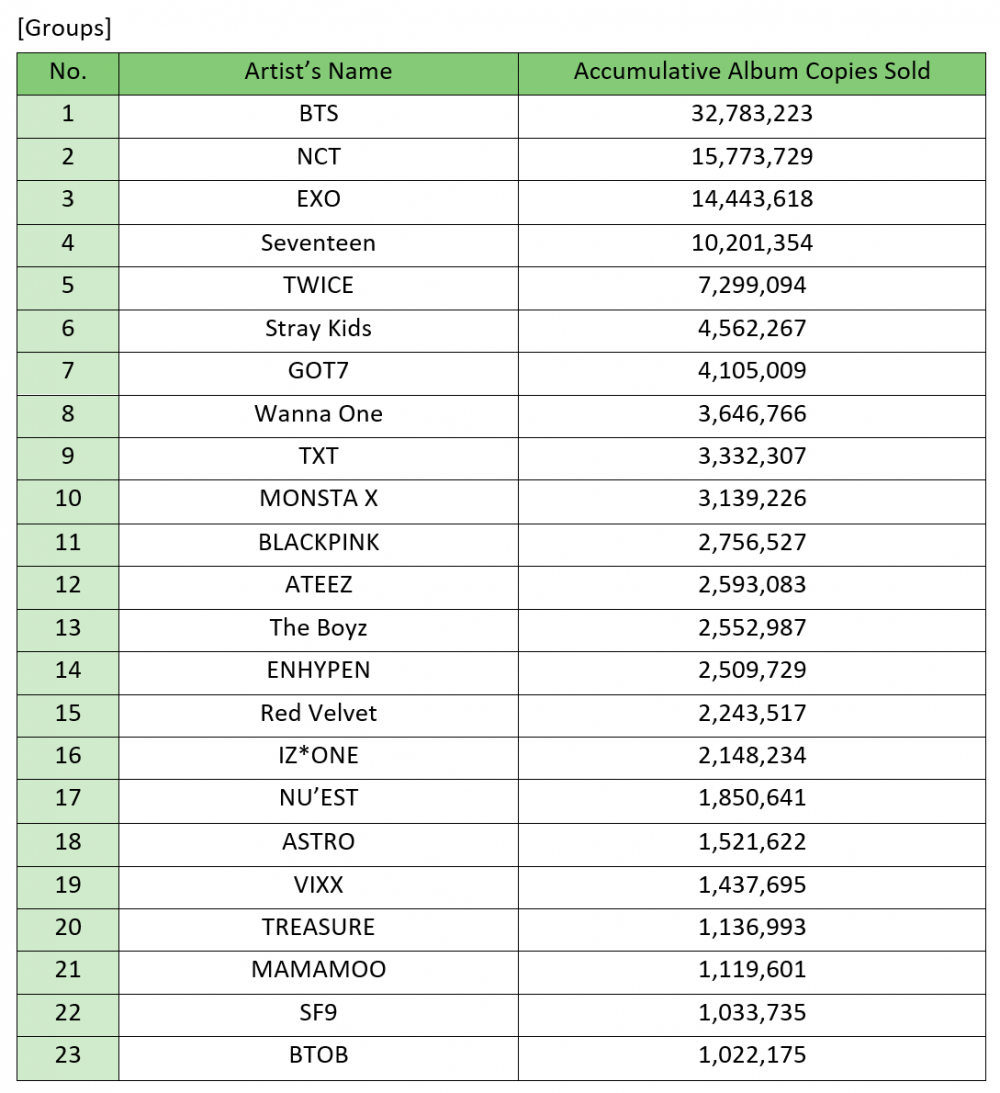 According to the data, the groups with the highest number of albums sold include BTS with 32.78 million copies sold, followed by NCT with 15.77 million sold, then EXO, Seventeen, TWICE, Stray Kids, GOT7, Wanna One, TXT, MONSTA X, and BLACKPINK.

For solo artists, Baekhyun came in first place with 2.65 million album copies sold, followed by Kim Ho Joong, Taeyeon, and Taemin.