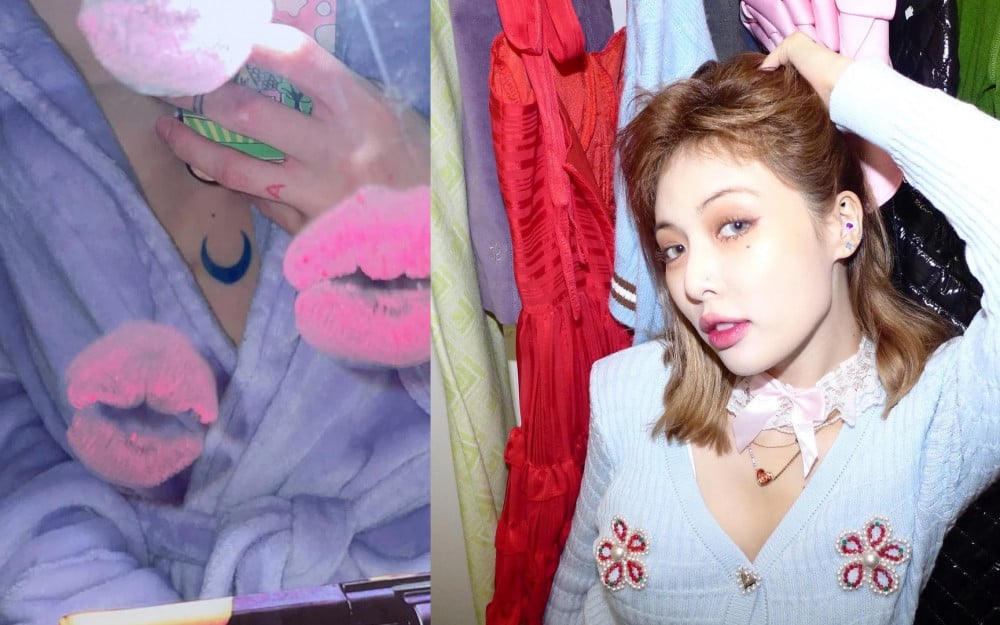 HyunA recently revealed a new tattoo that she had hidden before.
On January 4, HyunA revealed a few photos on her Instagram. In the photo, HyunA was seen wearing a purple robe reflected on a mirror filled with lipstick kiss marks.
In particular, she revealed the crescent moon tattoo on her chest that is garnering attention. She revealed that this was a new tattoo because she even tagged the tattooist behind the tattoo.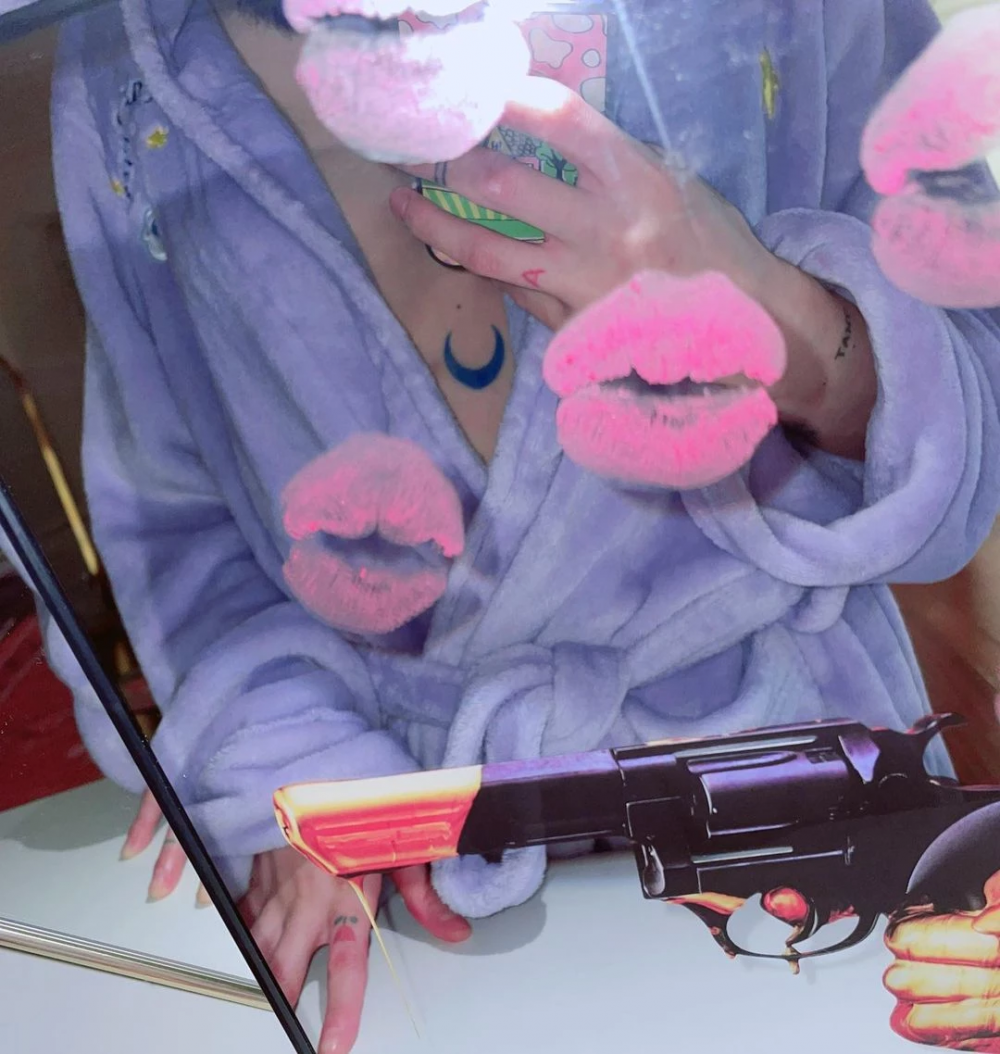 Earlier on January 3, she revealed a new teddy bear tattoo on her wrist as well. The tattoos seem to display the fun and playful personality of HyunA.
Meanwhile, HyunA released 'PING PONG' with Dawn last year in September that garnered much popularity.