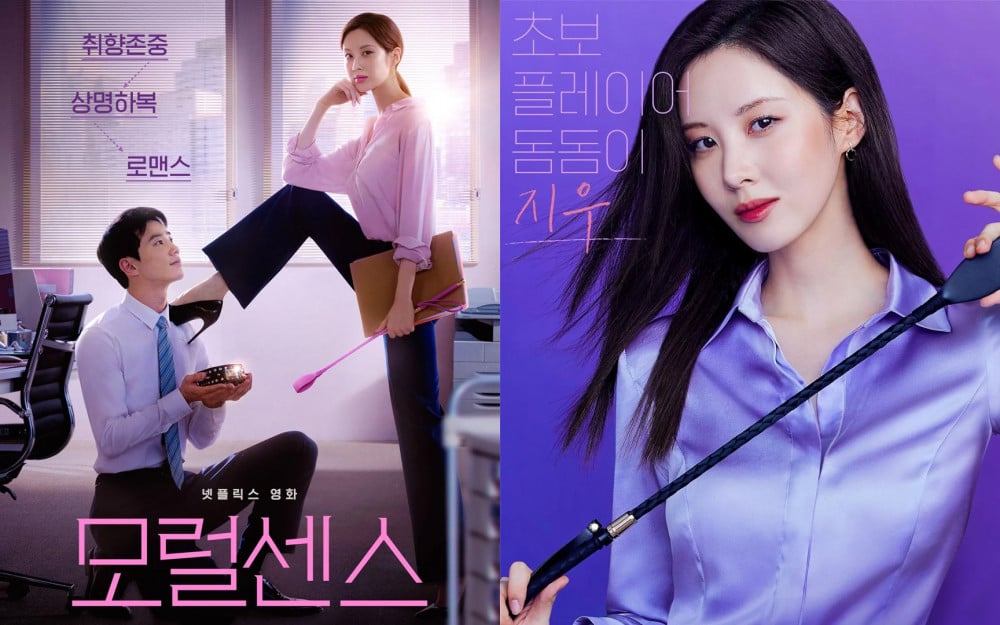 On January 17, Netflix revealed teasers for the upcoming film 'Love and Leashes' starring Seohyun and Lee Jun Young (U-KISS's Jun).
On this day, Netflix revealed posters and an official trailer for their upcoming film 'Love and Leashes.' As previously reported, 'Love and Leashes' is based on the popular webtoon 'Moral Sense.' The movie tells the romance story between a man with unique tastes and a woman who discovers his secret.
Seohyun plays the role of Jung Ji Woo, a woman who gets caught up in an extraordinary relationship with her co-worker after accidentally learning about his unusual preferences. Lee Jun Young plays the role of Jung Ji Hoo, a man who is extremely popular among his female co-workers but hides a secret behind his seemingly perfect appearance.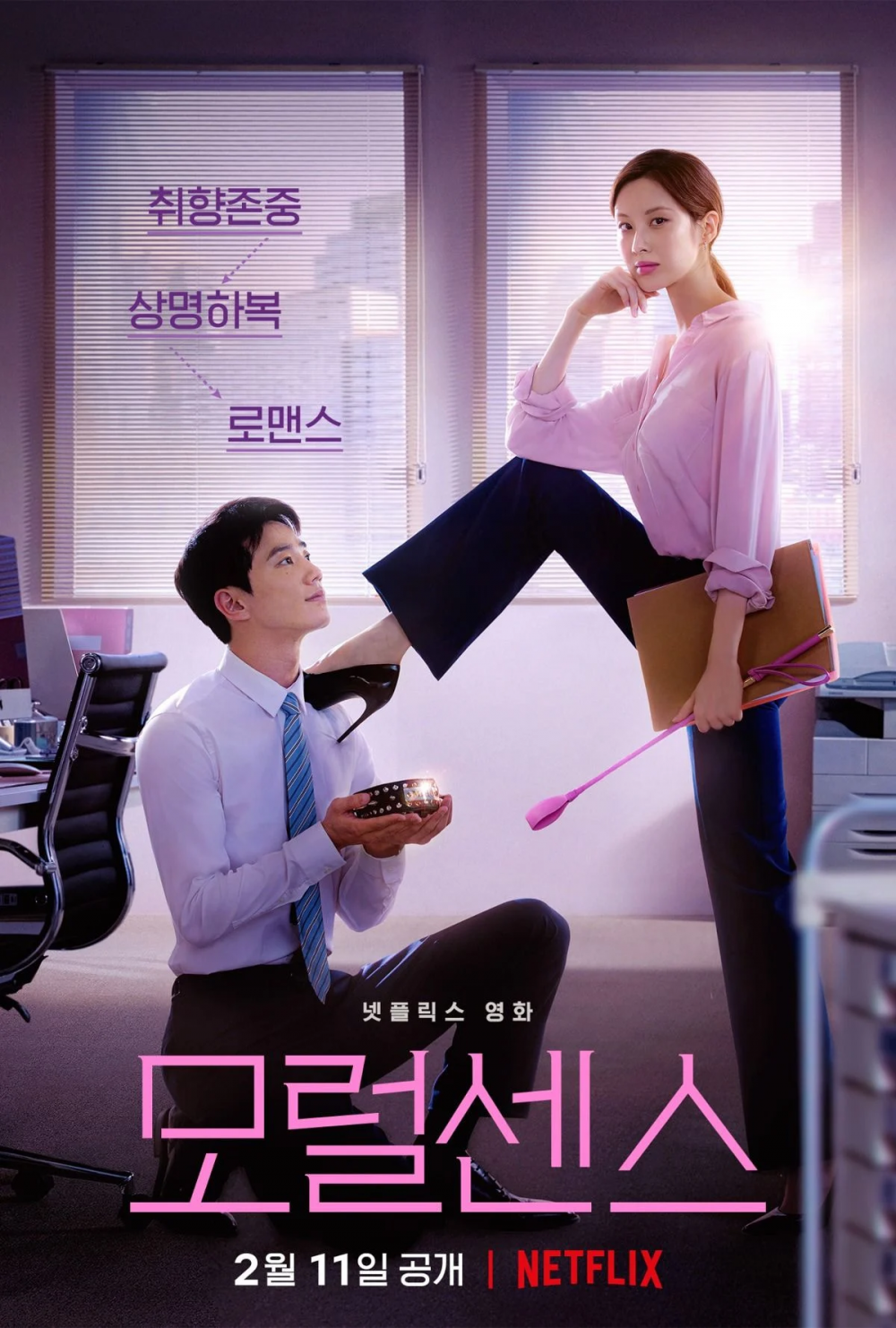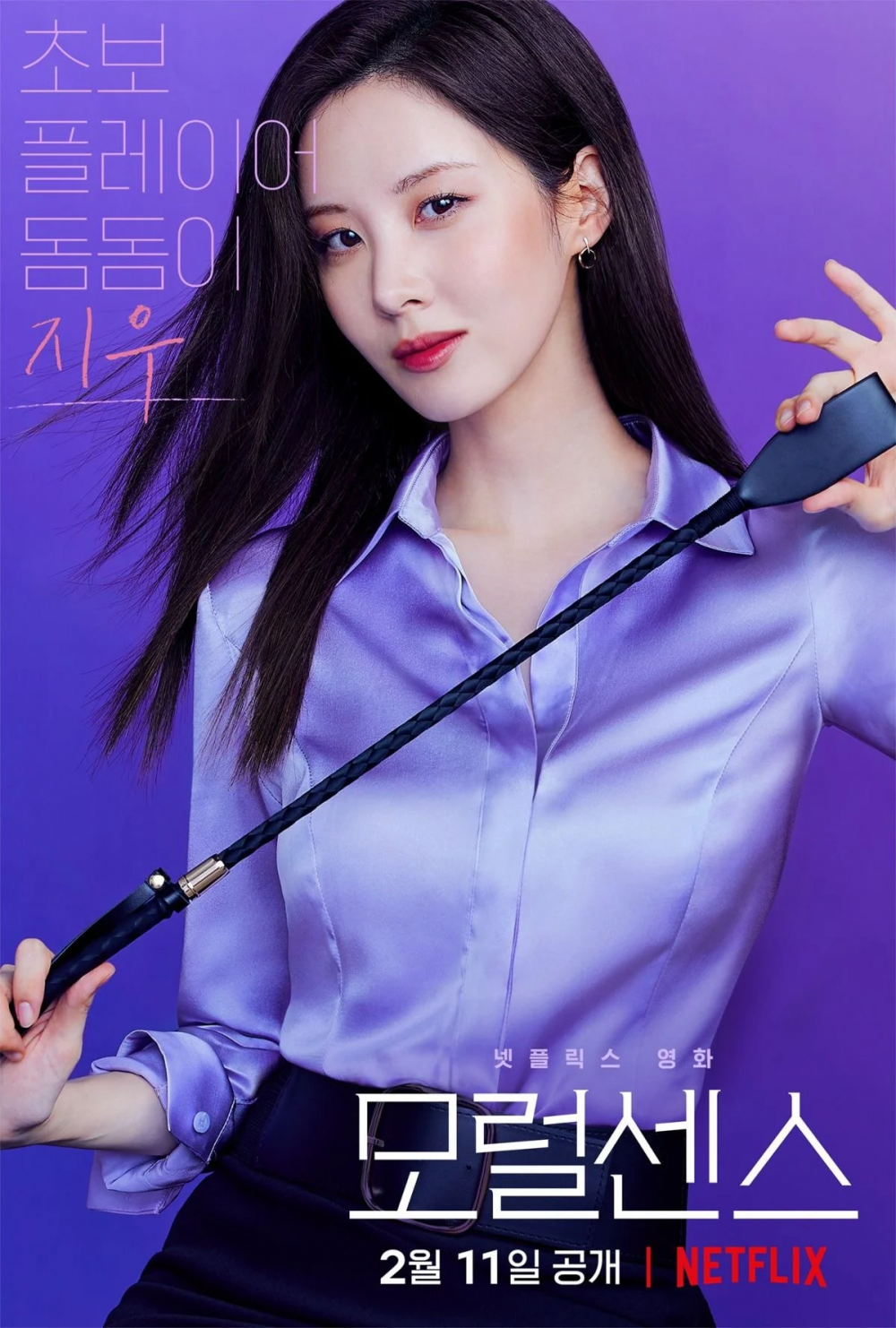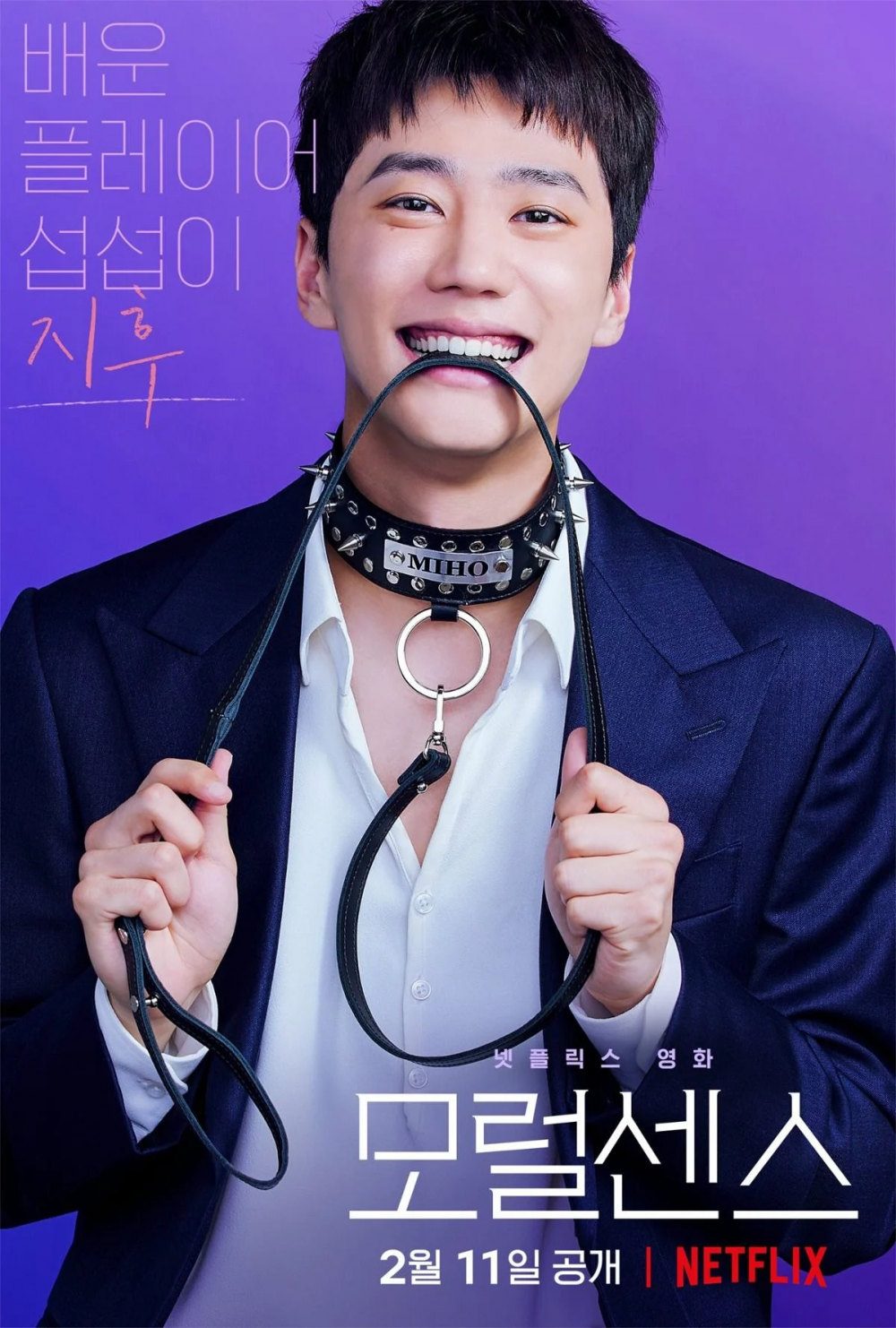 As soon as the teaser posters and teaser clips of the upcoming film were released, many netizens were surprised and impressed as Seohyun had taken on a role that includes BDSM with a vastly different image she has. Many were pleasantly surprised and praised Seohyun for evolving her image by taking on this latest role.
Netizens gathered to an online community where they expressed how surprised and impressed they were with Seohyun's new image change. Netizens commented, "Wow, Seohyun!," "I can't believe she's in a film with this content," "I think this film will be fun," "omg, I can't wait for this film," "Seohyun looks gorgeous," "The main cast are both idols, "This is a romantic comedy with a bit of spice, I can't wait to watch it," "I could've never imagined this when she first debuted in Girls' Generation," "It's so good to see her take on more different characters," "She expanded her character so much since her innocent Maknae days," "She's so pretty," "I think it's so awesome that Seohyun is taking on various roles," and, "I think Seohyun is breaking her limits and boundaries by taking on roles that are really different from her own character."