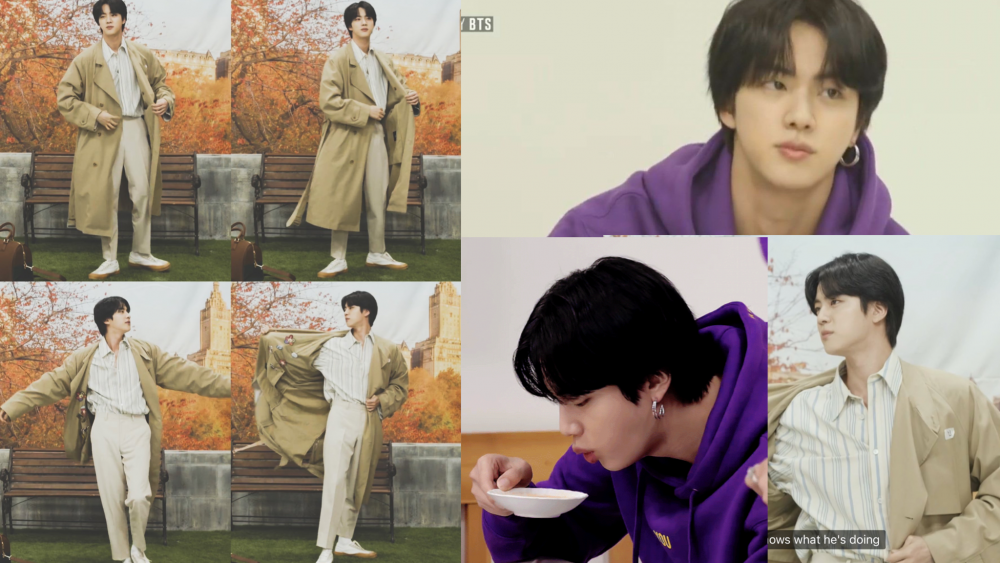 The BTS members are still releasing the self-made merch. Over the last week Jin participated in the preview shows of Jimin and V merch collections.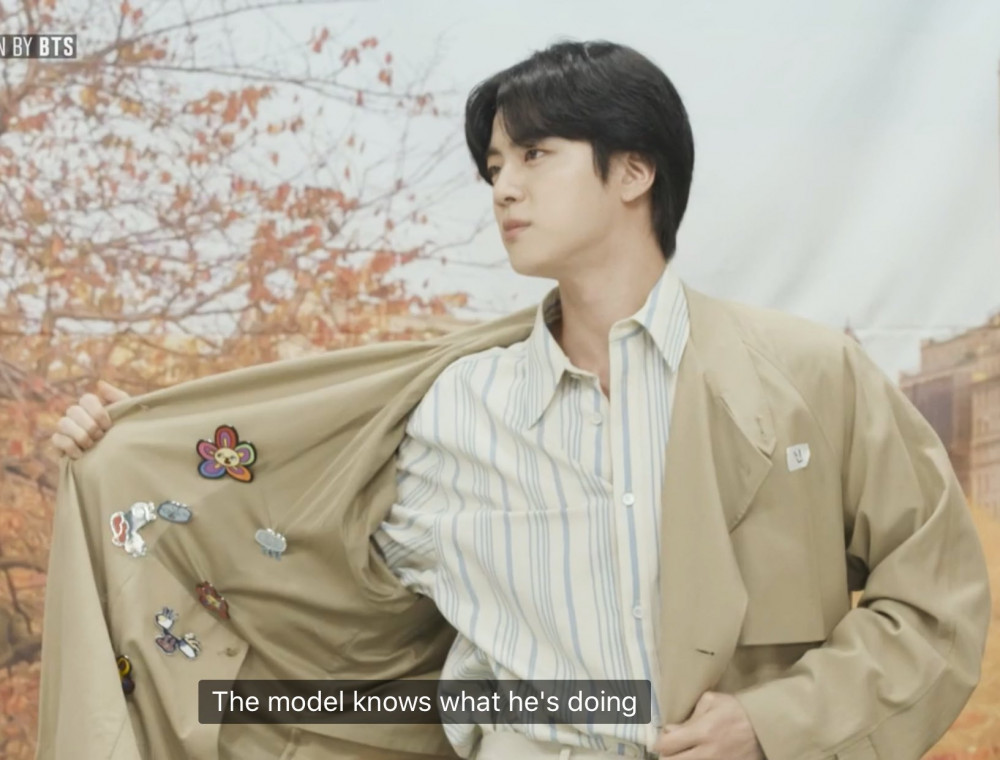 Once the idol appeared at the set it became obvious that Jin is the most perfect model you could ever find. Both times he was stealing the fans' attention turning into the talk of the Internet.
First of all, Jin looks otherworldly handsome in any kinds of clothing. He has all the high-class model qualities: perfectly beautiful face pleasant for any customer and a greatly built body. The clothes look so well on Jin's tall body with long legs, slim waist, wide shoulders and hips. It makes you want to buy the outfit immediately. Jin makes a simple hoodie or a large coat, and even an earring look like the runway model outfit. The model stole everyone's hearts both times!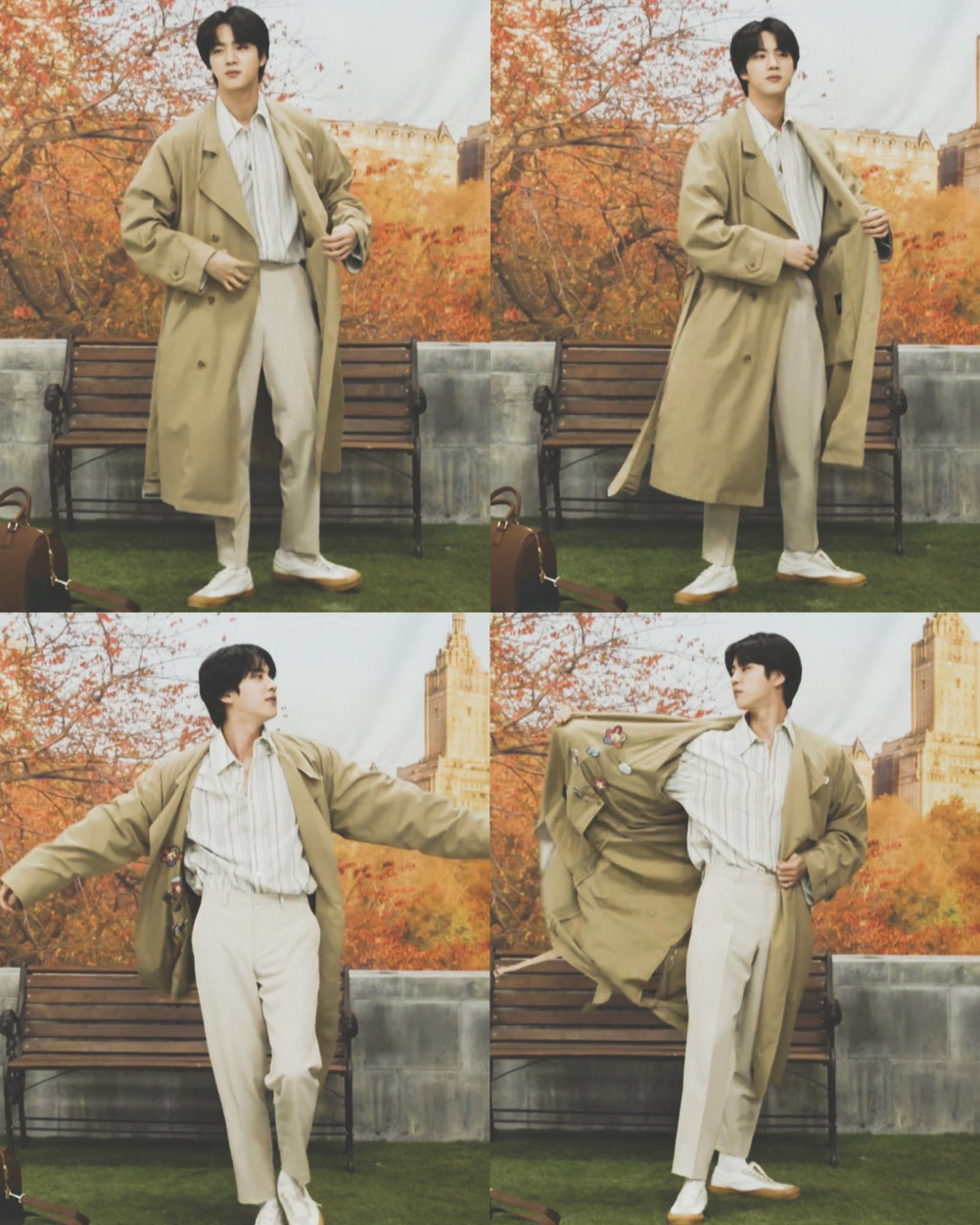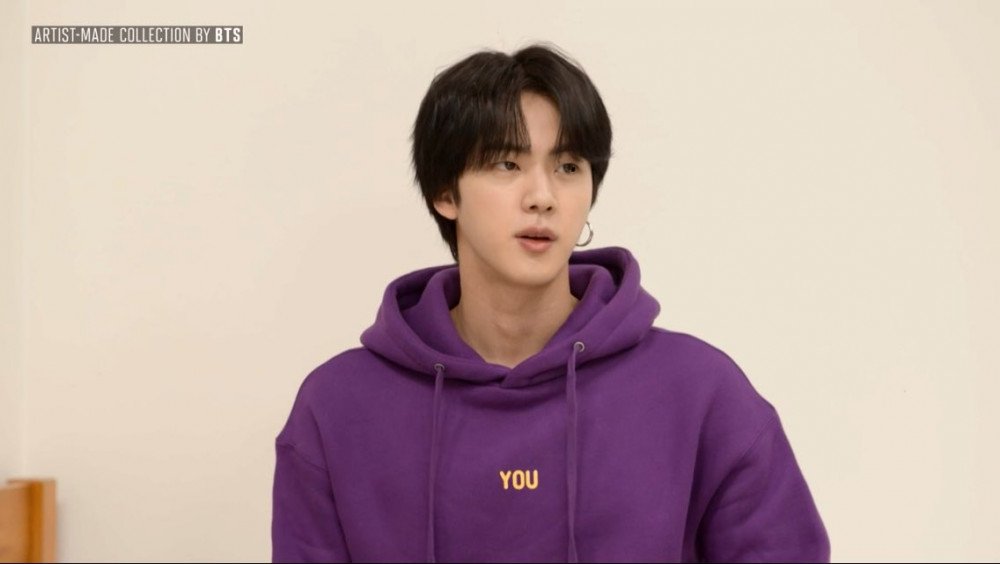 More than that, as a Konkuk graduated actor, Jin uses his ability to perform some method acting on the spot even when modeling. For V's collection, he demonstrated a little sketch of a man waking up in the park somewhere in New York. He demonstrated the practical use of the neck scarf to wipe the drool. Moreover, Jin was smart enough to use the bag as a pillow.
When participating in the demonstration of Jimin's collection, Jin once again performed a little sketch for us, cooking some ramen while looking like a total boyfriend out of everyone's dreams. He used the long sleeves of the hoodie to lift the hot pot. Jin even played a little scene of stopping Namjoon from the impractical use of the hoodie. It was looking very natural and believable!
Jin is known for being a kind of model that can make any clothes work! Of course, he looks even more handsome in the well-designed clothes by BTS members.
Not a single person was left unaffected by Jin's charms! Kmedia even named Jin the "Best commercial model". Interesting fact: Jin was an actual model before BTS and seems like he has a natural talent for it. Maybe that's why the different crews that work on filming advertisements with BTS for various products say that it's the easiest to work with Jin since he always does the acting part perfectly on the first try while looking handsome from any angle. And on top of that, Jin is insanely charismatic!