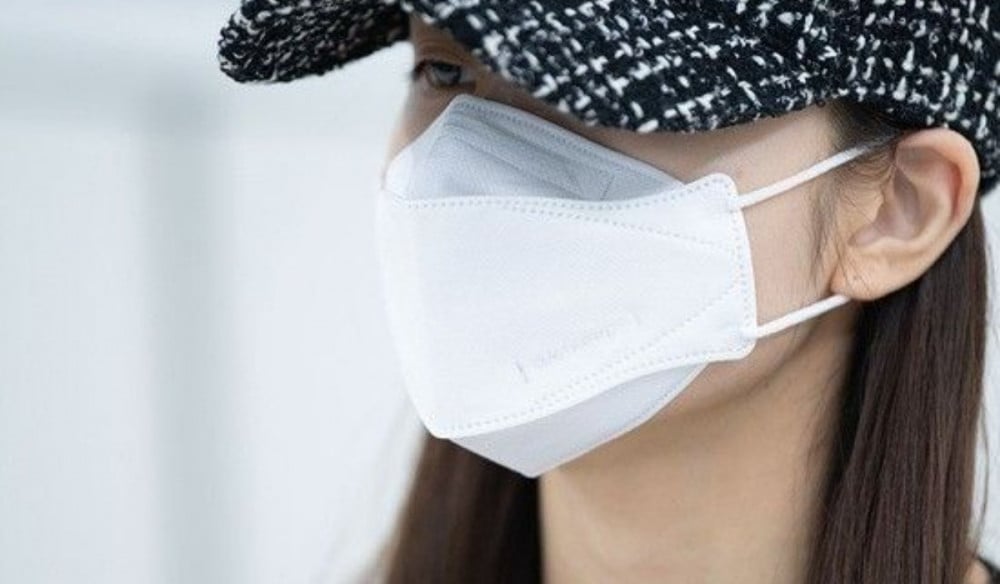 YouTuber Free Zia (Song Ji Ah) authenticated 12 out of 20 controversial luxury items from her collection.

On January 29th, 'Dispatch' revealed an exclusive interview with Free Zia along with authentications of her luxury items that were accused as knock-offs. The YouTuber has now stopped all of her activities after facing harsh criticisms for making money wearing dupes of the luxury products in public and public media such as broadcasting, YouTube, and Instagram.
Free Zia showcased more than 500 luxury brand products in her YouTube videos and Instagram combined, and 20 items were accused of being dupes. As the controversy labeled her as a poser, 'Dispatch' inquired authentication of those 20 items to Korea Appraisal Institute of Luxury Goods.
According to the official appraisal, 12 out of 20 items in her collection turned out to be authentic luxury items as shown in the pictures below.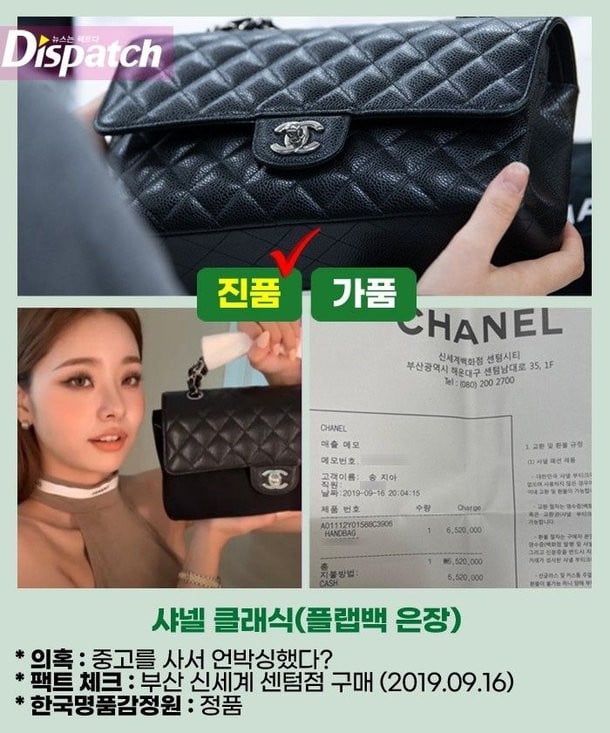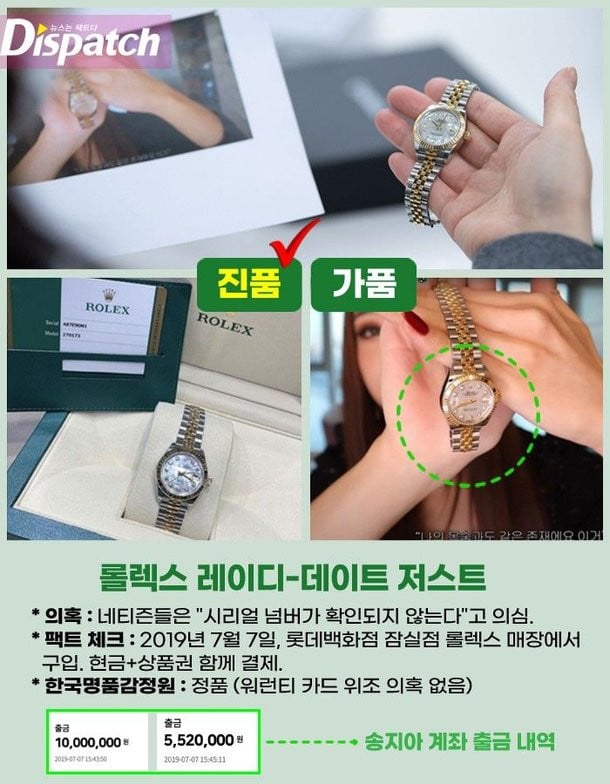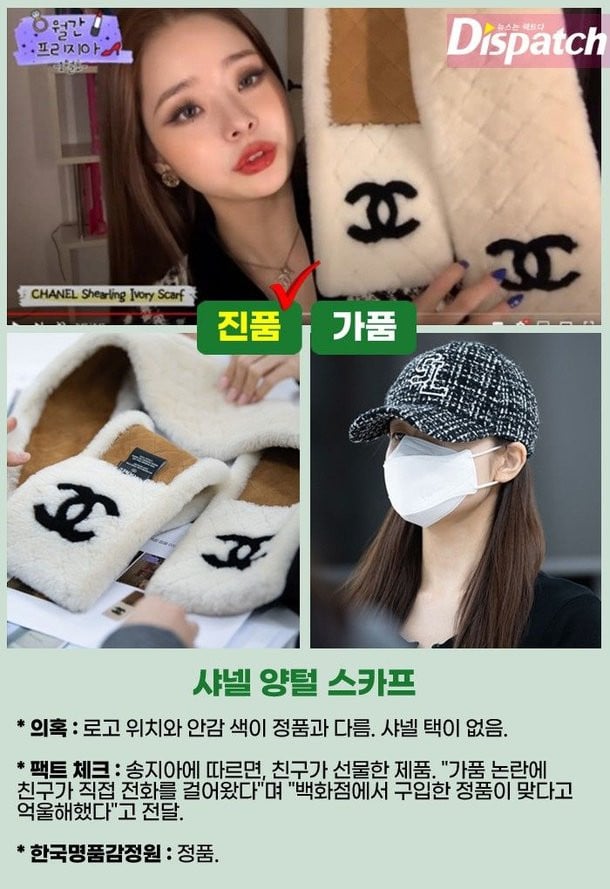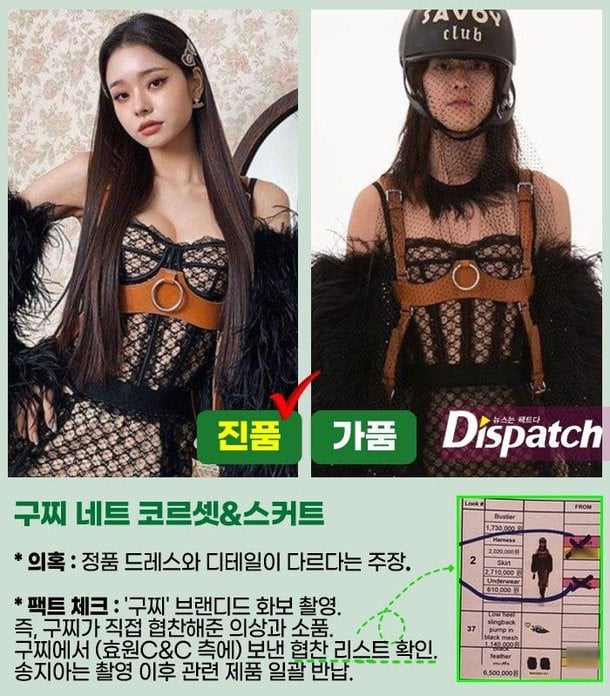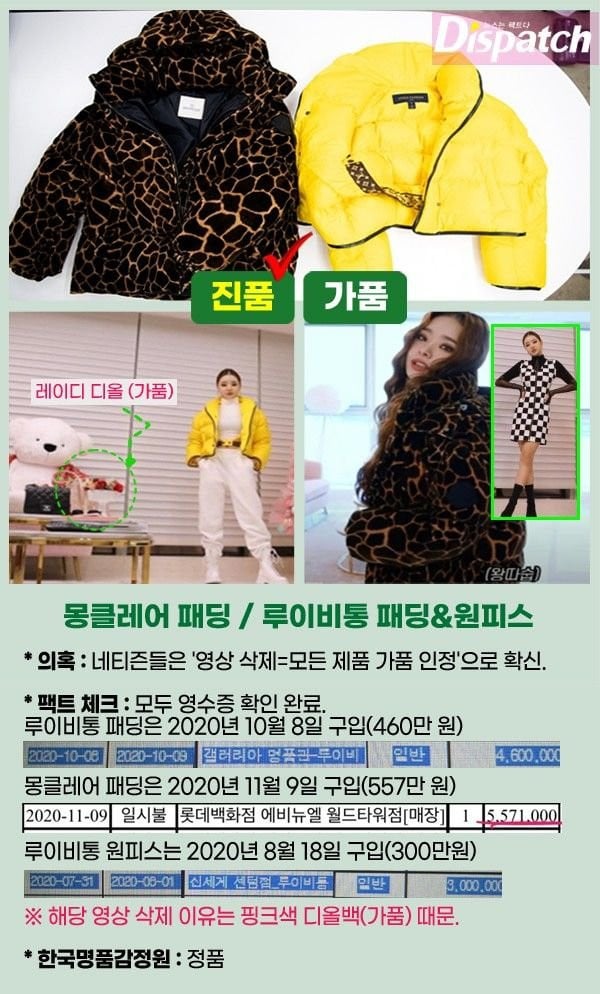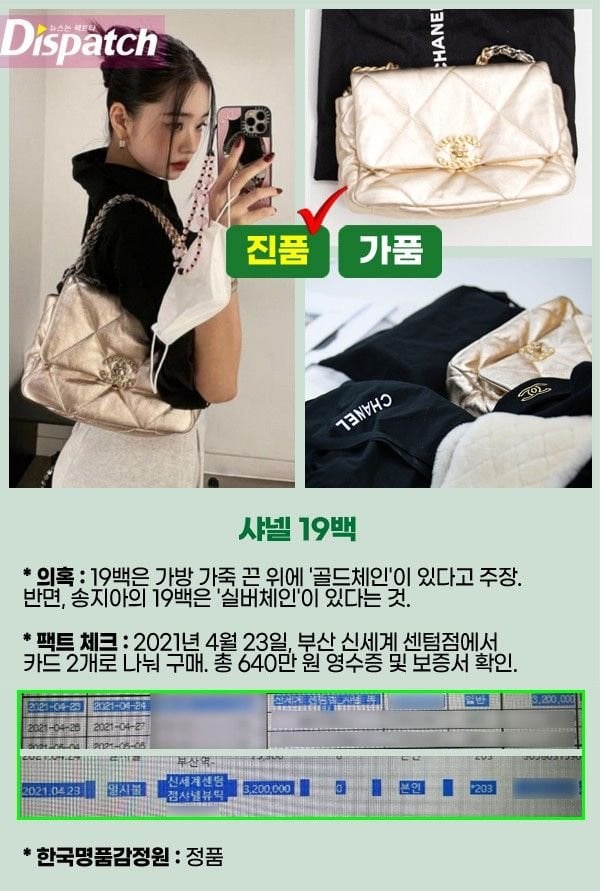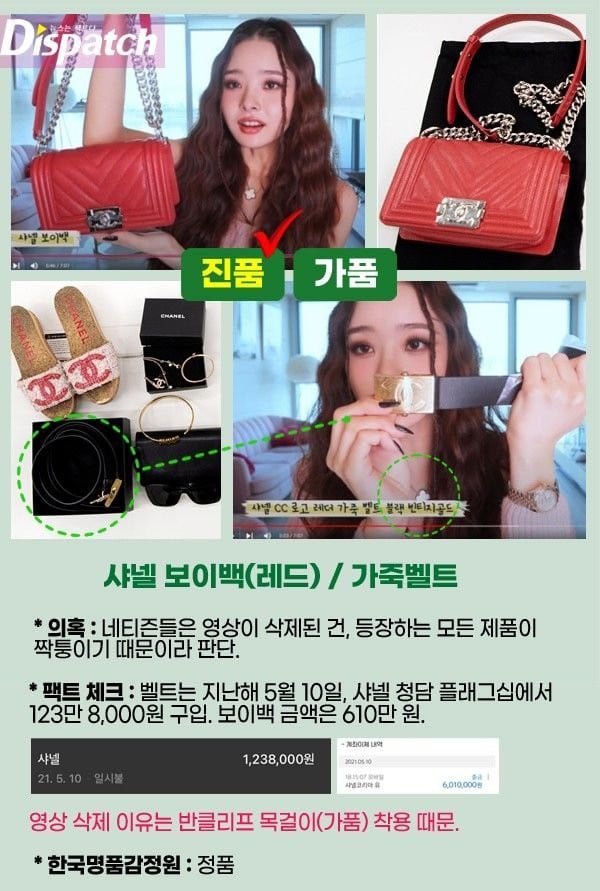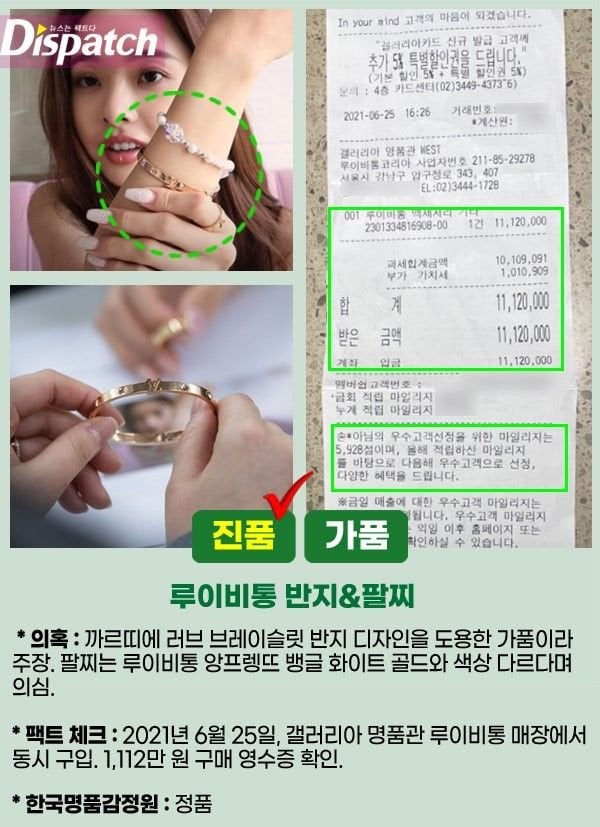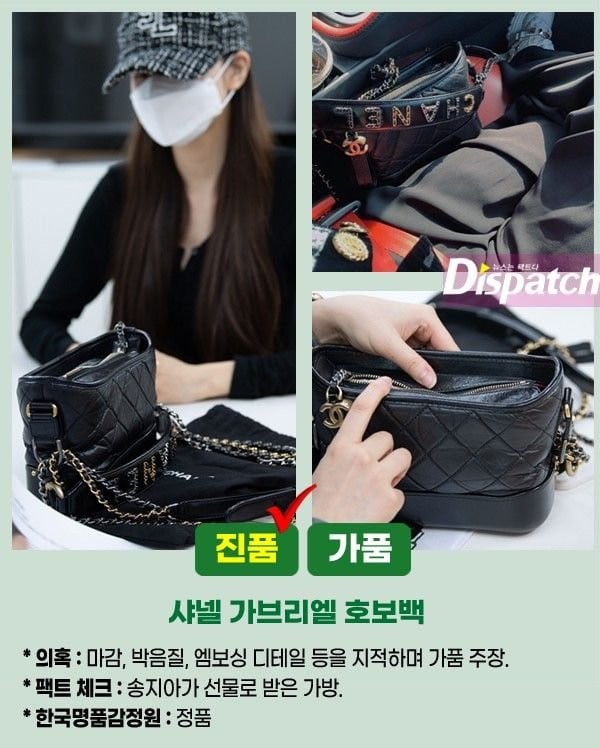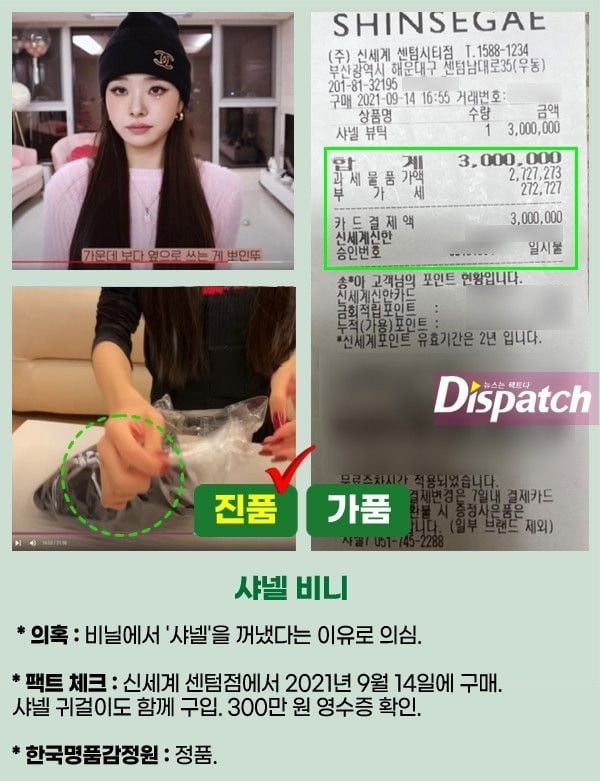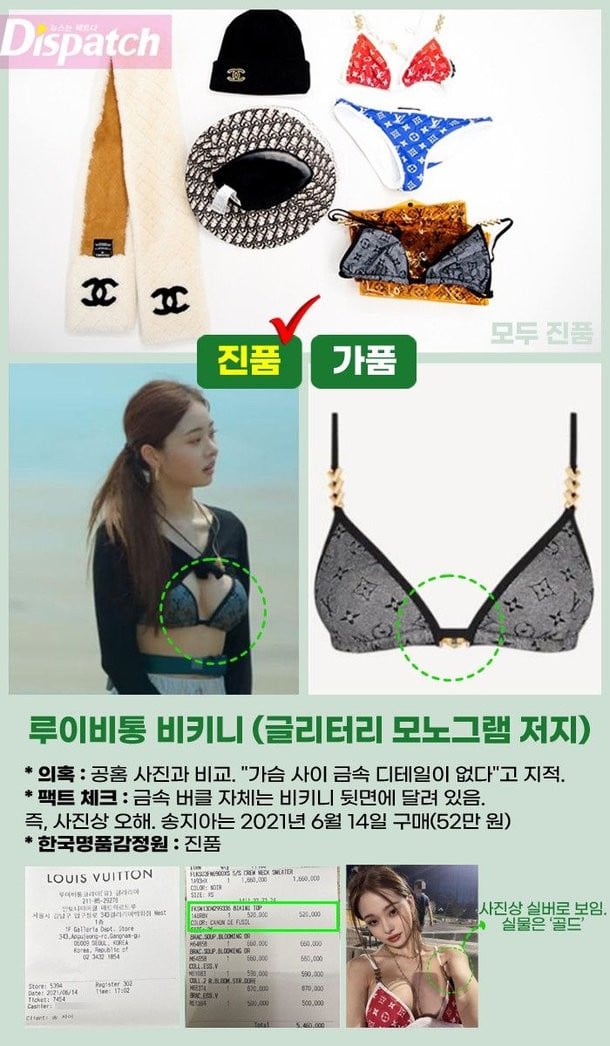 Free Zia apologized again at the end of the interview saying she didn't think through before she came into the eye of the public. "I have no excuses. It's what I've done. I didn't think twice before wearing them. I just thought they were pretty. I understand the sentiment so I'm just sorry."

She also stated that she is currently reflecting upon her past, "I'm taking time to reflect upon myself. Kang Ye Won unnie texts me every day saying she loves me. I guess she's worried. Well, some people have been bringing my family into this...I think I'll have to stay strong."
Throughout the interview, 'Dispatch' commented on the controversy as being unnecessarily overheated.


What do you think?