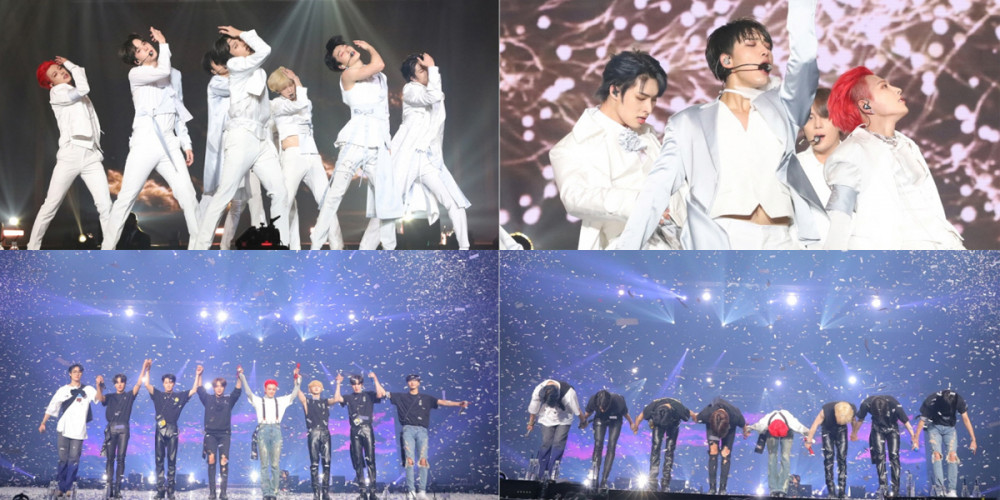 On January 7, boy group ATEEZ successfully wrapped up day 1 of 'The Fellowship: Beginning of the End', the team's first in-person solo concert in approximately 2 years.
On this day, ATEEZ performed tireless in front of fans for approximately 180 minutes. In keeping with existing COVID-19 prevention guidelines, all audience members in attendance were asked to refrain from any screaming or yelling.
As the group brought their exciting show to a close, the members opened up about the difficulties that K-Pop artists faced in the past 2 years. "Performing in front of nothing but blinking cameras, we felt a deep sense of dread but just kept on moving forward. Standing in front of all of you today, it seems that it was for this moment that we fought and endured. We will sing until our voices give out and dance until our bodies break, and we will always be by your side. Let's make even more memories together to make up for the time that stopped," the members stated in tears.
ATEEZ's 'The Fellowship: Beginning of the End' in Seoul will continue to take place until January 9 at Olympic Hall in Seoul.