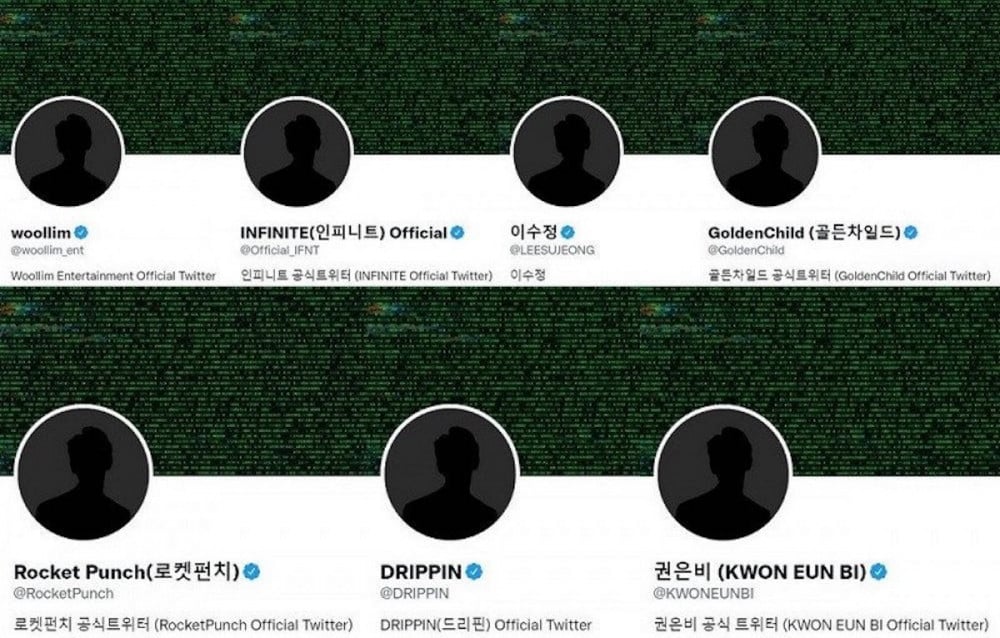 The Twitter accounts of various Woollim Entertainment artists have been hacked by the boys of DRIPPIN, as they continue to gear up for their 'Villain' comeback.
On January 6 KST, the profile image for Woollim Entertainment's official Twitter account, as well as the accounts of various artists managed under the label, was suddenly removed. The artists whose Twitter accounts were seemingly hacked included INFINITE, Lee Soo Jung, Golden Child, Rocket Punch, and Kwon Eun Bi.
Shortly after the sudden "hacking" of various Woollim Entertainment artists' accounts, DRIPPIN released a new comeback prologue film for member Dongyun, confirming that Dongyun was the hacker. In the video, Dongyun was seen standing in front of an office building. Soon, the screen behind him and the mobile phones of all those standing around him shut down abruptly.


Meanwhile, DRIPPIN's 3rd mini-album 'Villain' will be released through various music platforms on January 17 KST.