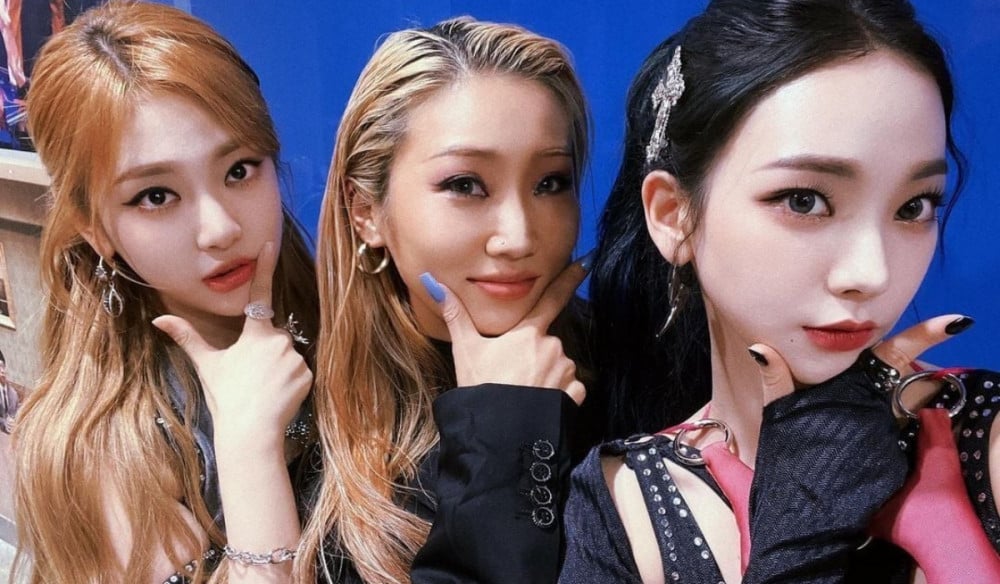 'Street Woman Fighter' contestant and CocaNButter crew member Gaga is showing love to her former dance students!
On January 1 KST, the dancer took to her personal Instagram account to share two photos of her posing with Ningning and Karina of aespa, sharing a moment behind the scenes from SM Entertainment's recent 'SMTOWN LIVE 2022: SMCU EXPRESS @ KWANGYA' concert.
"Our babies 💛 We run into each other at work these days, and now that you've become adults, you know that I'll always love you and support you, right? I hope that only a flower road is ahead of you 🌼. Love you," she captioned the post. "Have a happy new year, and Min Jeong [aespa member Winter's real name] isn't in these photos, but happy birthday today! 💐💐"
In response to the Instagram post, Gaga's followers left a number of affectionate comments, including, "Unnie, are you aespa's fifth member?!," "So heartwarming," "This relationship is really great... happy new year!," and "Wow, all three of you are so attractive! Have a happy new year."
Check out Gaga's Instagram post below!